Calling all animal lovers in Manchester – the race is on to prove your pride and joy is the most adorable pet in the city.
Think your puppy's eyes can melt iciest of hearts?
Has your kitten got a 'p-awesome' pose to make you melt?
Does your Macaw make everyone go 'awwww'?
There isn't much time left for your dog, cat or even your iguana to strut its stuff in MM's quest to crown the city's cutest pet, as our search draws to a close on Friday March 28.
MM have had some truly heart-melting entries so far, and will soon be deciding who will grab a pet-pleasing prize of a free photo shoot and large canvas courtesy of Manchester's Robert Ashton Photography.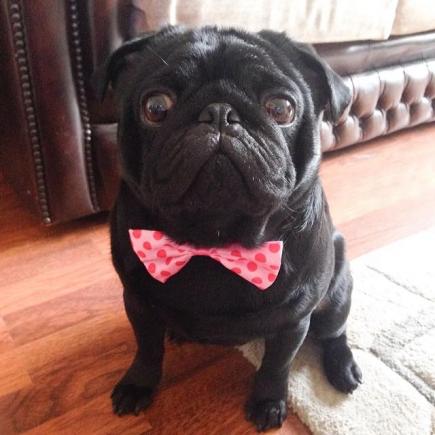 PICK ME: Is Your pet cuter than Frank?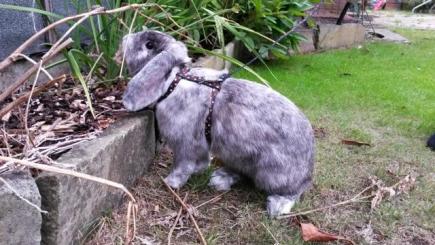 WILL.I.AM: This rabbit loves to enjoy the great outdoors
And that was before William entered the fray.
The one-year-old bouncing bunny is at his best when he's chomping through cucumber.
The city-living lop's ears also twitch at the mention of chew sticks and he loves to sink his teeth into delicious treats.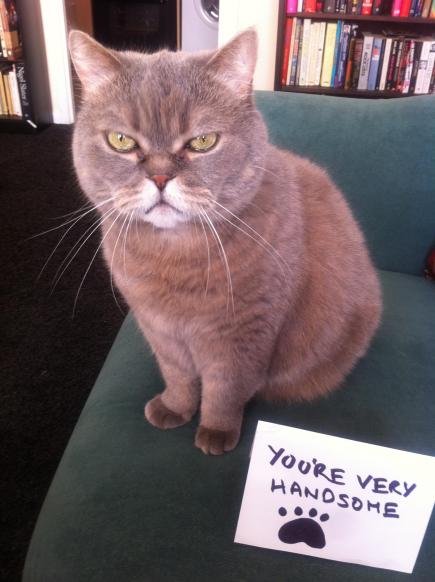 SINISTER: Nelson the cat looks like an extra from a James Bond movie
The rabbit, owned by Northern Quarter-based Natasha David-Hilton, is never far from making a mess with newspaper and hay – not that it has stopped him capturing the hearts and minds of the MM office.
He has undoubtedly hopped into the running for the coveted title of Manchester's Cutest Pet 2014.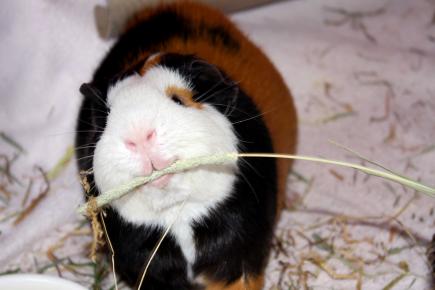 PLAY WITH ME! Burt the guinea pig loves climbing on his hammock to beg for more hay
Do you think your pride and joy has what it takes to pip Frank, William and Burt to the prize?
All you need to do is email us at [email protected], sending the name, age and type of pet you have along with a couple of pictures in their *cutest* pose plus a short write-up of why they should scoop the pet-tastic prize.
MM have partnered up with Robert Ashton Photography who specialise in 'capturing memorable portraits of your beloved pets'.
The Manchester snapper produces 'wonderful memento to cherish forever', ensuring your pet's character 'shines through' from a cheeky chirping parrot to a playful puppy.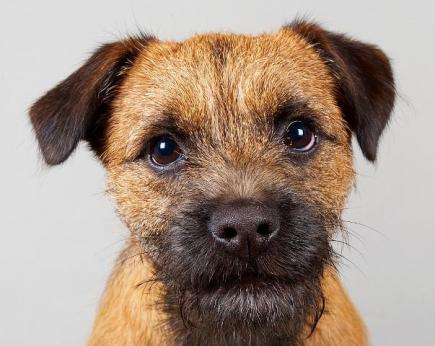 ERIC: Please sir, can I have some more? (Photos courtesy of Robert Ashton Pet Photography)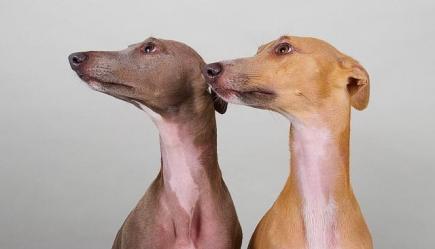 ORDER! Meet Buzz and Sparky the Whippet's (Photos courtesy of Robert Ashton Pet Photography)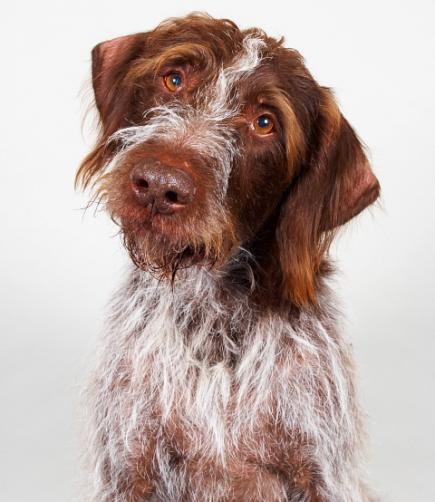 I DIDN'T DO IT: Meet Dilbert the German Wirehaired Pointer (Photos courtesy of Robert Ashton Pet Photography)
A shortlist of finalists will be decided before the vote goes to the public for you to decide on Monday March 31.
Good luck! 
For more information on Robert Ashton Photography, see here.