Mystery still surrounds a 'huge bang' that was heard across Manchester and Salford earlier this week.   
Emergency services were called to Weaste, on Monday November 24, after reports of an 'explosion' but firefighters were unable to find evidence of a disturbance.
Hundreds of residents took to social media to voice their theories and with the UK being on 'severe terror alert' some immediately feared it could have been a terror attack. 
While the cause of the 'big bang' remains unknown (no pun intended), people's fears jumping instantly to terror attacks shows just how much the fear of an attack has pervaded people's subconscious. 
Popular crowded hotspots including Manchester Arndale, Old Trafford football stadium, the Trafford Centre and the Printworks, are all expected to make up the list of 11 venues across the region that will get briefings form police forces as part of the 'Crowded Places' theme to help step up their security.
But does this put people off doing their shopping in these 'crowded places'? MM took to the streets of Manchester to ask:
Does the 'severe' terror alert threat put you off shopping in populated areas this Christmas?
John Hancock, a designer from Mellor, said that the current terror threat is more dangerous than that posed by the Irish Republican Army (IRA) who attacked Manchester in 1996.
"We survived the IRA bomb and it affected me directly, it blew up our offices – I think this is worse because you could talk to the IRA.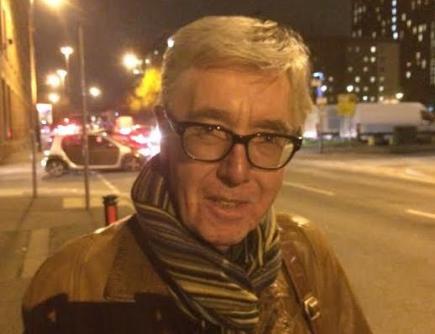 WORSE THAN IRA: John Hancock says terror threat is more dangerous than IRA who attacked Manchester in 1996
"It won't influence me though; I wouldn't go near the Trafford Centre or the Arndale Centre at this time of year anyway." 
Andrew Watson, a 34-year-old landscape architect, is another individual with firsthand experience of terror threats and the impacts they can have but expects British spirit to endure. 
"I lived in London when the bombings happened and I remember getting on the tube the next day as most people did, so I think people will just carry on as normal," he said.
"Statistically I think the chances of anything happening to you personally are actually quite low – as a country we're pretty good at just carrying on."

KEEP CALM AND CARRY ON: Andrew Watson says he thinks people will just carry on as normal
Simeon Spasov, 21, from Hulme, agreed that statistics play a role in influencing people's decisions and that the principle could be applied to this issue.
"I think statistics are important, for example if you take the number of planes that stop working and fall down, people still take that risk and continue flying," said the engineering student.
"I think the same idea could be applied to this issue – I wouldn't say this incident alone would impact my opinion on terrorism acts but in general it is certainly a risk."
But medical student Laura King, 23, who lives in the Northern Quarter, said that numbers Theresa May highlighted would influence her sufficiently to change her shopping habits.
"Terrorism in general is obviously a very big political issue at the minute so it's getting a lot of attention, but if the stats are true then it's obviously a big threat," said the 23-year-old.
"Perhaps it will affect when and where I go shopping – I'll maybe try and go in the week to the bigger centres rather than when they're super busy on a weekend."
Daniel Loughlin from Moss Side, 22, also felt that larger shopping centres like the Trafford Centre or the Arndale Centre would likely be targets but he would continue going nonetheless.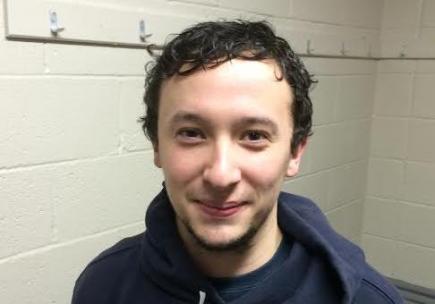 NOT PUT OFF: Daniel Loughlin says he'll continue to shop at city's major shopping outlets 
"I think they might target these big shopping centres but if I'm scared of them then that means they're winning," said the trainee quantity surveyor.
"I think the threat is real and we're just fortunate we have the security that we have but I'll go about my business and hope it doesn't happen."
Barman Daniel Nwaozuzu, 22, did not feel that there is 'much' of a terror threat and instead blamed the media for the hysteria.
"I think people are only bothered because of the way the media presents the information – personally I don't think terrorists are that much of a threat in the UK," said the Salford resident.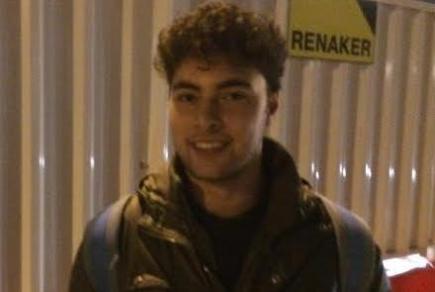 UNFAZED: Daniel Nwaozuzu blamed the media for creating hysteria around terror attacks 
"None of it will affect me, not at all – I'm quite happy to go to places like the Trafford Centre to do my Christmas shopping."
In complete contrast BUPA worker Cara Malioti said that she will specifically be avoiding the Trafford Centre, instead opting to shop in the city centre. 
"I won't go to the Trafford Centre because it's a big centre and anything can happen but I will still go to the Christmas markets and the city centre," said the 23-year-old Hulme resident.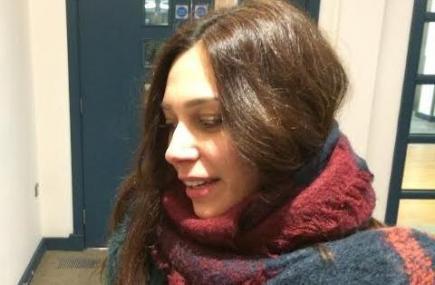 AVOID: Cara Malioti said she will be staying away from the likes of the Trafford Centre
"I don't think enough people know about the explosion but I'm going to tell everyone in work tomorrow.
"The media have a role to tell people about these incidents but on the other hand they can also scare you a bit."
Judy Taylor, 53, of Didsbury was also unaware of the Manchester explosion but said that more vigilance is all that is needed. 
"I didn't even know an explosion had occurred so it won't affect my Christmas shopping – I'll just keep my fingers crossed and hope for the best," said the designer.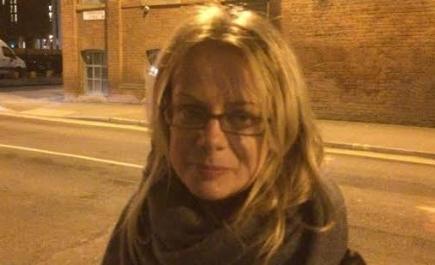 DON'T WORRY: Judy Taylor said you can't live your life worrying what might happen
"You can't live your life worrying what might happen and what might not – I think all you can do is keep your eyes open and be careful."
Oman born student engineer Abdul Alshidhani, 24, said that people could be more prepared if terror attacks do occur and urged the media to publicise advice.
"People should be more wary about the terror threat – if there are some kinds of practices that can prevent any kind of incident then the media has its role," said the Manchester city centre resident.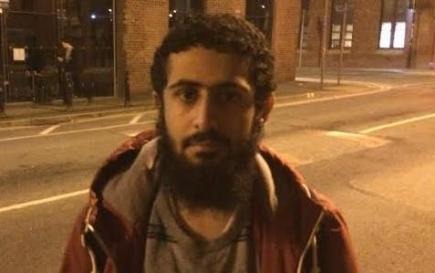 WON'T STOP ME: Abdul Alshidhani said he won't put off visiting busy outlets 
"The terror threat and attacks have happened in many countries so I think it is real but I don't think it will stop me going anywhere."
Lillian Hea from Manchester city centre said that the city belongs to Mancunians and that they should not fear a threat that has been 'blown out of proportion'.
"People in Manchester might be more scared and more afraid to go out but it's their city, these streets are the people's streets so they shouldn't worry," said the 24-year-old media consultant.
"I don't think the terror threat is this massive thing, other threats are real like nature and the fight on drugs – it's been blown out of proportion."
But Shanai Honeyman, 24, did not agree and said that the threat was strong enough to make her consider doing more online shopping to protect herself.
"I really enjoy going to the markets but it will certainly make me reconsider where I do my shopping – I might do more online," said the Ancoats risk manager.
"I hadn't really thought about it before but it's not worth taking this sort of risk so close to Christmas so I suppose it will change how I shop."
Image courtesy of John, with thanks.