A Manchester musician is offering you the chance to have a full-blown gig in the comfort of your living room in return for help funding his latest album.
T.E. Yates, 28, from Wigan, is hoping to release his first full length studio album entitled Silver Coins and White Feathers if his Indiegogo campaign is successful.
The album is being recorded by Biff Roxby, who produced, mixed and engineered Yates' previous EP Possessed, at W.R Audio in Swinton.

MELTING POT: Yates feels the bands wide range of musical influences contribute to their 'interesting' sound
Silver Coins and White Feathers is signed to record label Debt Records and takes influence from a wide range of musical genres.
Yates told MM: "I am influenced by a huge variety of music. We have formed a melting pot of different influences, and created quite an interesting sound. 
"I love all my band members and they are all highly accomplished musicians.
"They bring some really interesting ideas to the table, and they certainly will shape the sound of the record as they put their mark on it."

PERSONAL TOUCH: Each band memeber is keen to put 'their mark' on the new album, according to Yates
Yates' band is able to cover such a broad spectrum of music due to their extensive musical abilities – between eight members they can play 19 different instruments.
The instruments span from double bass to musical saw, to ukulele to accordion, and Yates feels that all his music is very relevant.
Songs on the album will be both old and new from across the musician's whole career and will explore themes from politics to historical events.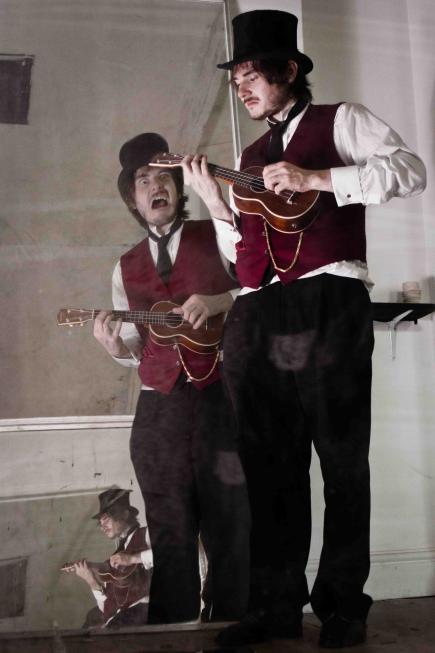 'TRUE TO MYSELF': For Yates the drive behind his music isn't to top charts but to honestly respresent himself and the band
He said: "I write music that is fairly true to myself, and all my band members who are really good musicians.
"I am certainly not trying to make music that I think is going to be a chart success. I am just making music that is true to me, and true to my band members.
"If this fundraising campaign goes well and we are able to release the album, I certainly would say it would be a huge achievement. 
"Hopefully, we will produce a really strong record that people will enjoy."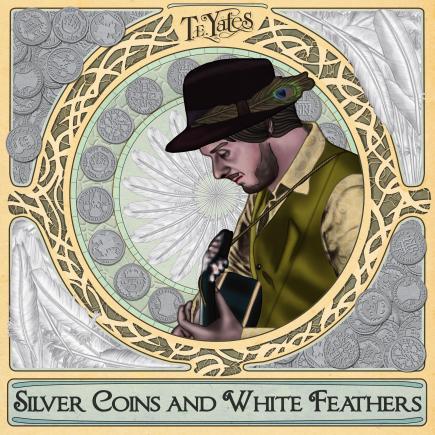 SILVER COINS: Yates needs all the help he can get to get his latest album funded, recorded and released
To make any donations towards the album, or to book a gig in your living room for £150 click here. 
Images courtesy of Ben Robins, via T.E. Yates, with thanks.