A Manchester Metropolitan University graphic design graduate is opening his first photography exhibition today and says 'it's all a bit weird' to finally be pursuing his dreams.
Paul Grogan, who graduated 18 years ago, has spent the majority of his career lacking the confidence to really try to make it as a professional photographer.
But with the support of his wife of 13 years, an ego boost and an unfortunate, but necessary 'kick up the bum', the dad-of-three has not just made the career change he needed, but seems to be doing rather well.
And for Paul, who can now count celebrity chef Andrew Nutter as one of his customers, his exhibition at the Northern Quarter's Bay Horse Pub, opening today, is his way of cementing his spot in the world of pro photography.
MM caught up with Paul ahead of the show – that follows an Industrious Manchester theme – to find out all about what inspires the man behind the creative genius, and how he plucked up the courage to follow his dreams.
The through-and-through Mancunian, who was born in Bury to parents from Ardwick and Didsbury, grew up in Radcliffe, and studied and worked in Manchester, said he has always had a flare for the artistic.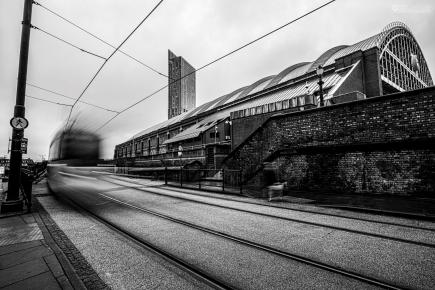 LIFE-LONG LOVE: Paul always enjoyed photography but lacked the confidence to make it his career
And, perhaps most importantly, unlike so many he was encouraged to make the most of his creativity.
He told MM: "I was always good at art and was encouraged to follow this at school into a graphic design career.
"So I took A-level art and graphic design at college as a way to pursue this, and then during my further education I got my first taste of 'proper' photography on a course I took and learnt all about film processing and print development."
But the expense and his lack of confidence stood in Paul's way of him making the commitment to focus fully on photography.
"I really enjoyed it, but found that it was a rather expensive course to take long term," he said.
"I continued on with my design education into higher education where I was lucky enough to be able to combine my love of photography with my design degree by photographing and printing all my images for my design work.
"I had always loved taking pictures but never had the confidence to do it as a full time career."
After graduating Paul managed to get a job quickly and has since worked at a number of successful graphic design agencies in the city centre, including Walsh Simmons and Partners.
It is a career he has loved whether it was his dream or not.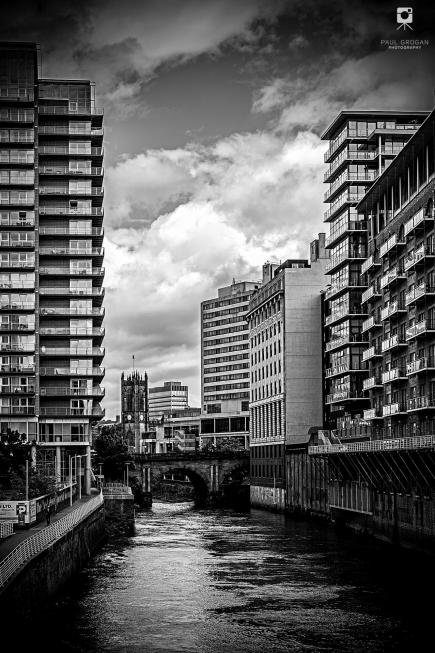 SAVVY SNAPPER: Paul's work was included in an exhibition in New York showcasing global talents in 2013
"I've thoroughly enjoyed my career so far and have been blessed with working on with some amazing clients and companies," he said. 
But things started to change back in 2013 when the savvy snapper's work was included in an exhibition in New York designed to showcase global talents.
Paul said: "This made me think I could make something of it more than just a hobby and since then I've been slowly building it up."
But he was still in need of one final nudge in the right direction and he got it last year – but talk about a blessing in disguise.
He said: "I was made redundant earlier this year, and that became the catalyst for the move… or the kick up the bum I needed to do it!"
Husband to Marian and dad to Lola, 10, Samuel, aged eight, and little Max who is two, and that all important three quarters, said he couldn't have made the change without his family's help.
"My family, in particular Marian, have been amazing and have put up with a lot from me!
"Of course there have been moments of doubt though – I do have a family to support, but I still do graphic design on a freelance basis and this helps pay the bills and support my growing photography business.
"No tough times just yet though and hopefully this will continue." 
And when asked if he hopes his pursuit of his dreams will inspire his kiddies, Paul, of course, said 'of course'!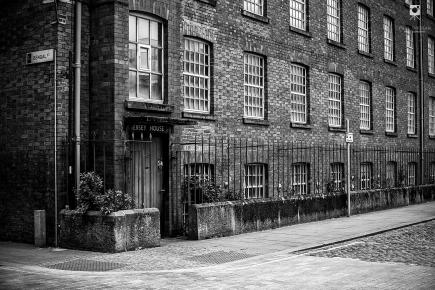 STRONG FOUNDATIONS: Paul couldn't have made the move to professional photography without support at home
He told MM: "I think everyone should follow their dreams if they have the opportunity to do so, and both myself and my wife or very hard to ensure the kids have every opportunity, just like we did."
But how about when your hopes and wishes become reality? For the husband, father and photo taker, who doesn't like the limelight it's all a bit odd.
Paul explained: "It's all a bit weird to be honest. I've never felt comfortable being the focus of attention.
"But it's great to be given the opportunity and a do love it when I hear how happy a customer is with a print."
So we know about the man, but what about his methods?
The photo pro explained that his work is all about capturing bits of history that have contributed to the Manchester we have today.
"I remember Manchester before the bomb and before all the redevelopment, and yes this is all great for the city, but I do think we need to try and hold onto more of the historic places and amazing architecture that have contributed to Manchester innovative and diverse history," he said.
"Because of this I really do try and capture these places – they don't even have to be landmarks. Street scenes, details, Manchester has so many, I've barely even scratched the surface. It's great!"
By focussing on these more unusual nods to the city's past, Paul has in many way immortalised memories of so many around Manchester – even people he doesn't know.
He said: "I do try and produce something different, and something that may tell a story or touch someone with a past memory of the place.
"A few of my Ancoats images have been commented on by people who were born there, and that's always nice.
"The new developments can't tell these kinds of stories though, so I tend to shy away from them, probably more than I should."
The exclusive launch of Paul's Industrious Manchester exhibition is today at 6pm at the Bay Horse Pub, Northern Quarter, Manchester.
The pub approached the photographer earlier this year to ask if he would do the show.
Paul added: "They are quite well known to support local artists, and this has continued with me. I'm incredibly grateful to them as well. More than they know!"
Images will be available to be purchased at the exhibition and prices start from £20.
For more information visit Paul's website or follow him on Twitter.