"I felt as if I had a net curtain in front of my face and it was closed permanently and I had to keep peeping through."
This is how Lesley Calvert, a former district nurse from Salford who thought she was 'losing her marbles', describes living with dementia before her diagnosis.
Lesley was diagnosed within six months of visiting her GP and after about three weeks of taking the medication, she says she felt as if the curtains were opening.
With her years working in the NHS now behind her, Lesley is now helping to ensure that the future is brighter for other Manchester residents diagnosed with dementia.
Dementia United is a new partnership formed by the region's health services, with a view to improving care across the board for dementia patients.
Lesley wants to ensure the rest of the city gets the same treatment she received.
"The post-diagnostic care in Salford was so good," she told MM.
"Everything was made really clear to me, my medication was explained, as was my power of attorney.
"What I wanted to know was how was my husband going to cope and how were they going to help me to live well with it."
Lesley and her husband Sam are members of several Salford-based groups and initiatives, aimed at both providing support to families living with different forms of dementia and helping with research into the disease.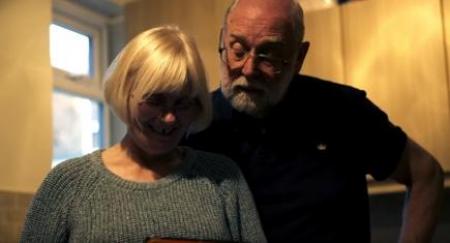 'COUPLE COPING': Lesley and Sam continue to fight dementia
"My involvement started with the Dementia Champions group, I said yes, not knowing what it was really!
"We help with initiatives with things that are going to help us live well with the condition that we've got."
The first thing Lesley wants from the Dementia United partnership will be to get the diagnosis and after care the same for everybody, across the region.
"If the NHS wants to change things and get things right then they need to ask us first – there's no point spending thousands of pounds on something that nobody's going to use," she added.
Another important way in which Salford helps its patients with dementia is the provision of social groups and activities to enjoy together.
"There's a post diagnostic once a month group so you can make new friends with people diagnosed at the same time as you, said Lesley.
"If there's one thing about dementia, it's the easiest way to lose your friends."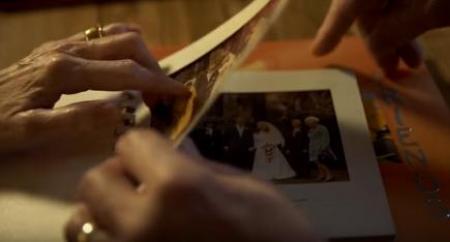 LOOKING BACK: Photography used in sustaining memories
But the spirited Salford resident will not be letting her diagnosis be getting the better of her any time soon.
"You can't just sit back," she said.
"In the first few months I must admit, I sat back and thought this is the end of my life because I always saw dementia in end of life care, as a nurse.
"I felt I'd lost my job, my car, my income and my independence but then I thought no, this isn't going to be me; it had never been me before to give up and I'm not going to give up now!"
"I've changed all my diet, I don't have sugar anymore and I couldn't swim but there is a swimming session in Salford for people with dementia and there is a teacher there who taught me to swim.
"I hadn't swum before, maybe put my toes in but today I've just done 60 lengths.
"The people at the pool are trained to look after people with dementia, it's so good."
Salford is also trialling a mind training scheme to help people with brain injuries and dementia, which Lesley is contributing to.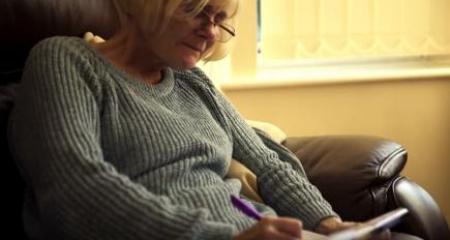 'YOU CAN'T JUST SIT BACK': Lesley admits she will never give up
Sam told MM that the couple are determined to help the city get more dementia friendly, as well as raising awareness in their local area.
"If you're in a supermarket, it can be difficult for a dementia sufferer, being able to find their money quickly," he said.
"Tesco in Chester have just opened a dementia lane; it's like a disabled lane but it's more of a take your time lane and we want that for Eccles."
"We're trying to get every part of Salford dementia friendly," added Lesley.
"We go to all the schools, the supermarkets, the shops and ask them to try and be dementia friendly, asking only simple things; awareness mainly.
"We're not idiots," she said cheerily. "We just have a problem with remembering things!"
Image courtesy of Alzheimer's Society via. YouTube, with thanks.