The pandemic has been a difficult time for us all, but it has also given us one thing that we have not taken for granted: time.
With millions of workers furloughed, many people have been left at a loose end, prompting them to learn new skills.
A retail manager, Aiden Ryan, 29, of Manchester, was left feeling guilty during the first wave of the pandemic as his partner was working 12-hour-long days for the NHS whilst he was on furlough.
Aiden decided to bake loaf cakes and give all the profits raised to the NHS. However, it was not long until the amateur baker's hobby turned into an exciting new business venture.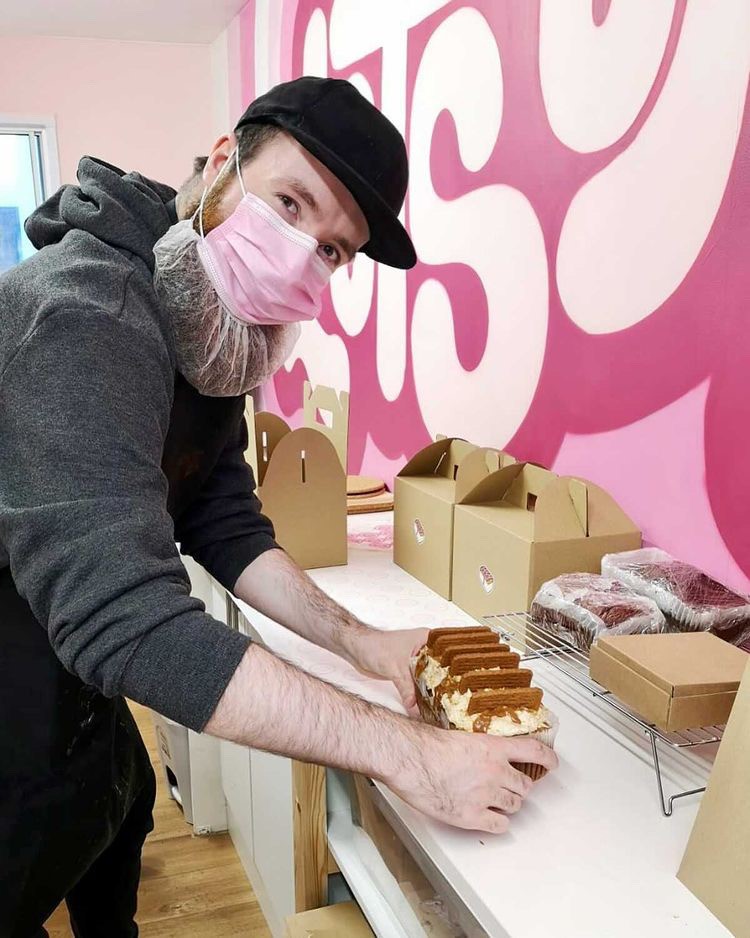 Aiden said: "I wanted to do something to give back and spend my time wisely as I was on furlough. I'm the kind of person who needs something to do and, naturally, I found something and that was baking.
"As I was near to reaching my target I had set out for the NHS, I was contacted by Ezra and Gil, who asked me if I would consider supplying. That, for me, was the inciting incident. That's what made me think: could this community-focused mission turn into a business?"
Aiden's wholesale bakery, Loaf Manchester, turned into a business in August and his bakery is now based in Unit 130 at Pollard Yard in Ancoats. Aiden also bakes cakes for fellow Mancunians, but pre-ordering is a requisite.
Loaf Mcr is Manchester's first loaf cake bakery, but Aiden said he found a niche in the market "almost by accident."
He said: "I baked a lemon drizzle and I thought it looked pretty good. I thought I'll just keep baking loaf cakes and trying different flavours and it naturally grew from there. I wanted to hone in on one thing as I wouldn't say I'm a novelty baker who can do everything. That, in a way, created a niche as I'm just mastering one, and that's the loaf cake!"
When asked if he was apprehensive about starting a business in a pandemic, Aiden told MM: "I was apprehensive, but mainly because this was completely new territory for me.
"I had a moment where I thought: Am I crazy by going straight into the wholesale bakery side of things and supplying publicly? But, I'm the kind of person who likes to run with an opportunity and that's what happened."
Aiden's business has continued to grow and he now regularly supplies to several cafés across Manchester, including Propeller Coffee, Ezra and Gil, Bloom Café and Kafeine Coffee.
Aiden has exciting plans for the future of Loaf Manchester.
Orders can be placed on Loaf Manchester's official Instagram account @loaf_manchester via direct message.
The hospitality industry has undoubtedly suffered during the pandemic, with many of Manchester's cafes and restaurants being forced to close.
However, some have used the time to think creatively and open up new businesses.
Tim Lam, 35, of Mansfield Woodhouse, had always wanted to open his own café and decided to use lockdown to his advantage by opening his new business.
Tim opened Bloom Café on Deansgate just days before the third national lockdown was announced.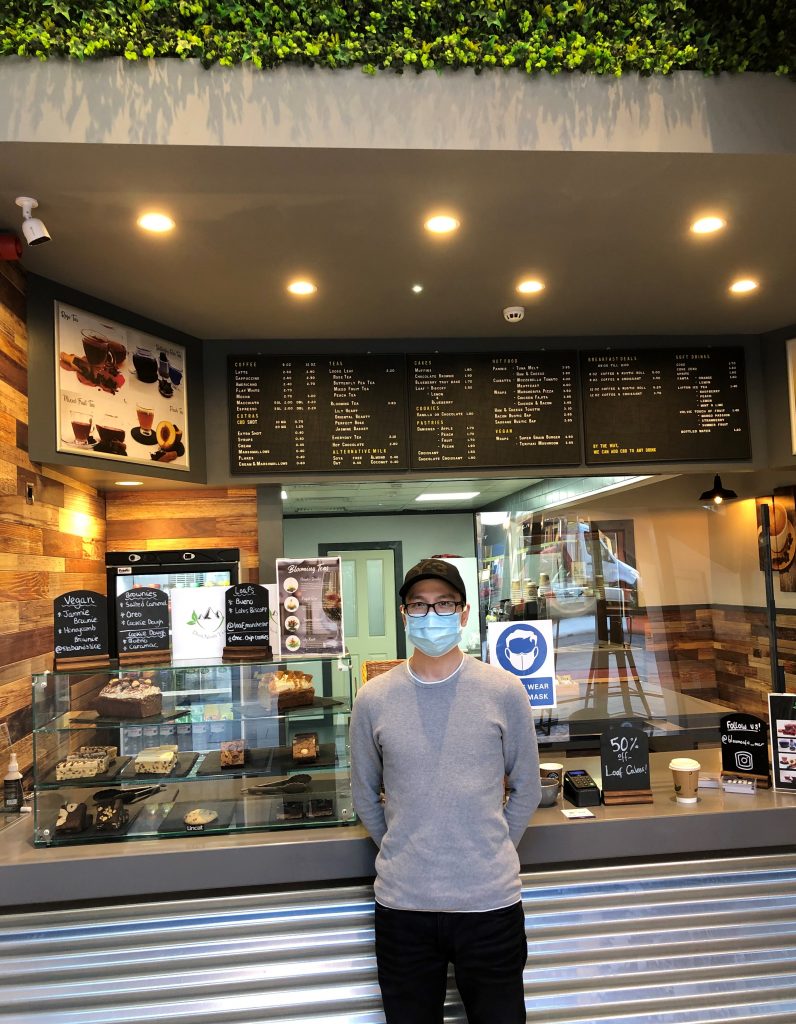 Tim said: "Like most others, my day doesn't start until I've had my first coffee and this is why I've always wanted to one day open a coffee shop of my own so that I can always start the day with a good coffee.
"With coffee being such a saturated market, I wanted to open a coffee shop which offers good quality coffee but at the same time to be able to offer something unique to all the other coffee shops. I first discovered the concept of CBD coffee when I was on holiday in New York and felt that this was something I could bring to Manchester.
"When the pandemic hit and prime locations came onto the market which would not have been ordinarily available I took a leap of faith and executed my vision."
Tim added: "Do I wake up every day and ask myself if it was a risk to open a business amidst a pandemic? Yes! However, I believe when there is more uncertainty, there is potentially more reward."
Tim's café remains open during lockdown but is currently operating as a take-away only service.
Bloom café has an extensive drinks menu, including a range of lattes, from matcha to turmeric, and a large selection of blooming teas. CBD can also be added to any tea, coffee or hot chocolate without distorting the flavour.
Many of Bloom cafés products are sourced from local independent businesses, including Slab and Slice, Loaf Manchester and Drink North Tea.
Tim told MM that he has exciting plans for Bloom café when lockdown is lifted.
"We want to get our feet on the ground first but we are already looking at expanding our premises to include a full kitchen which we hope to be able to bring an artisanal style menu to include breakfast, brunch and lunch.
"We already have a spacious upstairs seating area which seats up to 50 and have tried to create a calm and relaxing environment for our customers to escape the hustle and bustle of city life."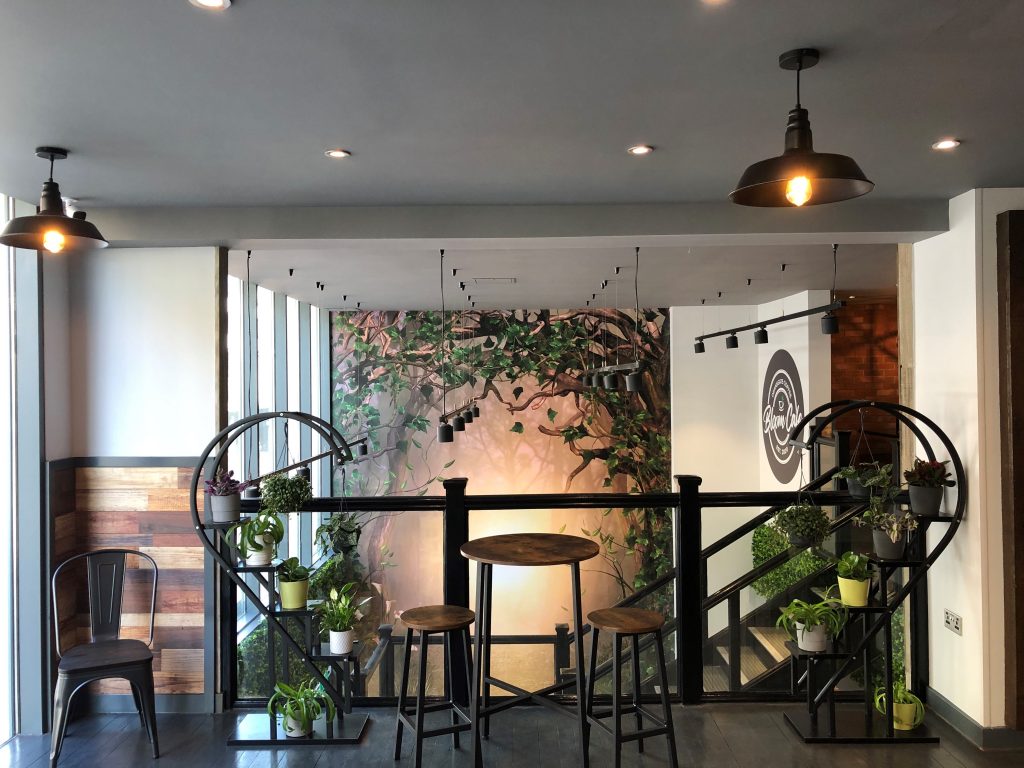 Main image: Pexels, Tim Douglas