One of the happier results of the era of oversharing is the sense that no topic is too beyond the pale to be discussed: that sex position you'd always wanted to try; the state of your bank account; your political stance. But one subject remains stubbornly taboo.
Our reluctance to talk about death can seem particularly wrong-headed in the current moment. At the time of writing, the number of COVID-19 induced deaths in Greater Manchester was nearing the 2,000 mark and as such, there's presumably a huge number of people experiencing grief for the first time.
Normally, if someone close to you had died or you simply felt the desire to talk about something so taboo in a supportive environment, you'd be able to go to a Death Cafe — a non-profit get together encouraging people to talk about death, dying and the grieving process over tea and cake. But due to the pandemic, the meetings are only taking place online.
Mancunian Matters spoke to Debbie Jones, an independent funeral celebrant who runs the Death Cafe in Chorlton about how people should be approaching their own grieving in a time when many offline sources of support have closed their doors and when we might expect a return to normal Death Cafe life. 
Hi Debbie! Can you tell us a bit about what it means to be a funeral celebrant? I've never actually heard that term before.
I write and conduct funerals for people who don't want to have a minister or a vicar or a religious leader leading the funeral. Pre-lockdown, I would visit the family and hear all about the person who had died and what they would like for a ceremony.
Then I would come home and write the funeral and then they would edit it and we would co-create it, really. Then on the day I lead the funeral, either at the burial ground or cemetery or crematorium.
I became a celebrant after meeting someone who did this. Everything about it appealed to me. For me, it was about hearing about somebody's life and then having the privilege to retell it during the funeral and then to work together with their loved ones to create something that really marked their life in a significant way — creating something which celebrated and upheld their life.
However much or however little someone has done in their life, I think it's important to mark their passing in a very personal way.
And what led you to founding the Death Cafe in Chorlton three years ago?
I thought it might be a good way of raising my profile as a new celebrant (I previously worked as a teacher) to help people have a really personal connection with someone in their community who then they could turn to if they ever needed someone for a funeral. That was my first motivating drive to do it but very quickly I realised that there was a huge need for people to have a space where they were actually welcome to talk about death and dying and loss — and how brilliantly the Death Cafe met that need.
What's the structure of the average Death Cafe meeting, whether online or offline?
I've kept the same structure online. I welcome everyone and then I do a brief five-minute introduction, just to welcome everybody and to say they can talk about any aspect to do with death or dying. Then we get into small groups, usually of around five or six people and we stay in those groups for an hour and a half.
We then come back together and I'll do a kind of closing, during which I invite people – one person from each group – to talk about the jist of one or two things that they've been talking about.
They don't have to do this, but this means I can see repeated patterns of what people's needs are.
You mentioned the meetings are now taking place online. Have you noticed any benefits to doing digital meetings?
For the participants, some of them were very clear that they found it better online. They found it a lot easier to be open and honest about their fears or their grief. They were also comforted by being at home in their own space and when they switched off the laptop, that was it, they weren't going to have to interact with anyone on the way out or anything like that. For me, I found it harder as a facilitator and there was one person who really struggled with someone dominating their group – that wouldn't have happened if it had been in real life.
What advice would you give to any reader who's dealing with the grieving process for the first time?
Don't hold it in, let it out — be with your feelings. Share what you're going through with close friends and family or even strangers, anyone willing to listen. A crucial thing about the Death Cafe is that you're talking to strangers and in some mysterious way, that frees us up to speak more honestly because perhaps there's less emotional investment in what the person listening thinks. 
And the thing about the Death Cafe is you realise other people have gone through it. If you're on your own and you don't have a Death Cafe or strangers to talk to, I think it's really important not to bottle everything up.  But I think it's very difficult, dealing with these feelings alone. Ideally you want to find shared experiences so you don't feel alone in grief.
There are people like The Samaritans who will listen. There's also Cruse Bereavement Care, a freephone national helpline which has trained bereavement volunteers.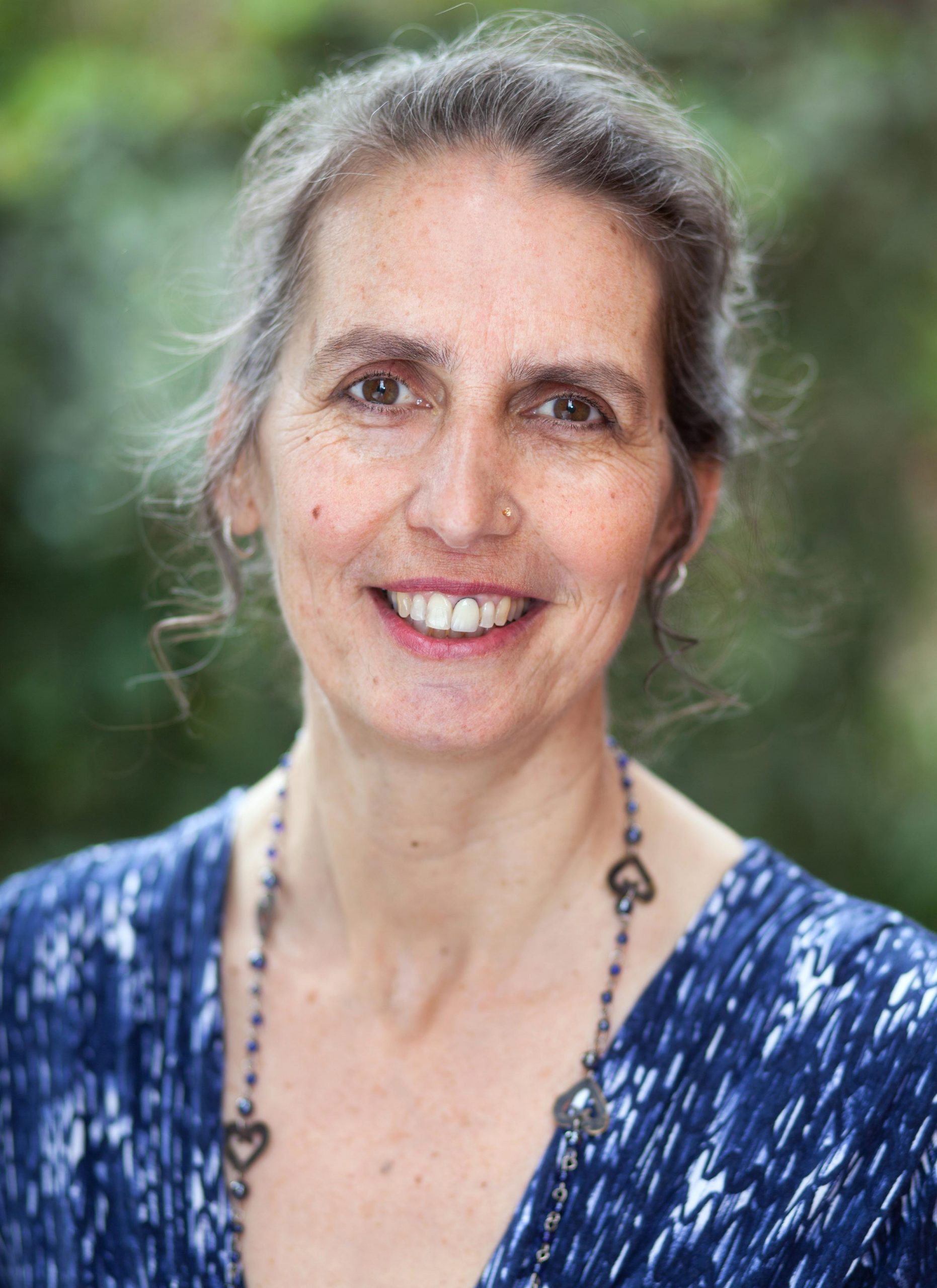 What about those who want to support a friend or loved one who has recently suffered a death in their life? Do you have any advice for them?
Be brave. If you're feeling scared to ask your friend if they want to talk, just do it. It's the worst thing in the world if you're grieving and people who you're close to avoid you. 
It's definitely hard and I think part of that is that we're so unaccustomed to talking about death. I'll talk about anything, but even just the thought of this interview made me a little anxious this morning. Do you have advice for moving past discomfort about talking about death?
Aside from going to a Death Cafe or a similar event, there's more available nowadays, for example Griefcast which is a podcast of comedians talking openly about death. I do think listening to or watching things on the subject oils the wheels a bit and makes it more obvious that death is part of life. It's so strange that we cut off this part of life and alienate ourselves from it, but in another sense it's not strange at all because we're fearful.
We're fearful of losing loved ones and we're fearful of our own death. I think fear is what underpins the block we feel about talking about it and I think listening to other people's experiences can ease our level of fear in a really helpful way.
I'm sure you're right but given the Covid-19 induced mortality rate, it feels like that has to change. Do you think the pandemic will change how the UK experiences death?
I hope so. I think it already has done but I hope that we continue to realise the importance of ritual around post-death. There are people who are experiencing these funerals now where only ten people are allowed to attend. I think it's really brought it home to us how important it is to come together as a bereaved community.
Where there would have been 200 members of families and friends who would have formed a bereaved community around a loss but now there are only ten who can be there on the day.
And do you know about Zoom funerals, online funerals? Because this is something that has come out of this. A lot of celebrants are offering to hold real funerals in a virtual space, so up to 100 people can attend. It's apparent to me that you can develop an intimacy even through a laptop screen and there are meaningful funerals for people to attend if they want to do that in a virtual space. But this is hardly happening, and this tells me people would still rather be together in person.
Is there an alternative you could recommend aside from Zoom funerals for people who might not have access to a funeral? A way they could personally create some sort of ritual, maybe even on their own?
I think it's important on the day of the actual funeral to try and feel included. A good celebrant would coordinate this, everybody would light a candle or say a poem at the same time so there was something synchronised even if it wasn't live or webcast because that's a possibility as well.
They might also electronically send the script of the funeral so anyone not attending could follow it, especially if it was live-streamed, or they could say it aloud in their own space.
But aside from the day of the funeral, I think even if it's difficult, make time to bring that person to mind, surround yourself with photos of them, just sit. Sit with the photos and with a candle maybe or something else that brings beauty and just be with whatever arises. Be with your reflections and your memories, your joys and sadness. I think it's important to connect with other people who have experienced that same loss (of the same person).
I think we're so trained to hold it all in and we don't really know what we're feeling half the time. We certainly don't know what our needs are. So just take the lid off. Maybe if even just a tiny bit at a time.
To find out about upcoming meetings, follow Death Café Chorlton on Facebook or visit deathcafe.com to find your local chapter.