Half-term is an ideal time to take the kids out for a walk in nature.
Greater Manchester has lots of well-known woodland walks on offer, such as Tatton Park and Medlock Valley Way.
But there are a number of equally beautiful trails to discover that you have probably never heard of – and some of them even have waterfalls.
Here are eight secret trails to try out…
1. Smithills Hall and Winter Hill Circular
Smithills Hall Bolton. Lancashire, England😊 pic.twitter.com/5q9uHmc4F0

— Cath Peachey (@CathPeachey1) October 27, 2022
This "Historic Houses, Highest Hill" trail does what it says in the title.
The winding path takes you past the medieval manor house of Smithills Hall to Winter Hill – which offers stunning views.
On a clear day, you can even see across to the Isle of Man.
Smithills Hall is a 50-minute drive away, or you can take a series of buses to get there from Piccadilly Gardens.
2. Turton Tower and Jumbles Country Park
Post-Christmas walk #jumblescountrypark #nofilterneeded pic.twitter.com/RrqufIYYY8

— darrenfhorner (@darrenfhorner) December 30, 2019
This trail is perfect for kids who are keen on history.
On the way to Jumbles Country Park, you pass Grade I listed Turton Tower – built in the Middle Ages.
More importantly, how could you say no to the on-site tea room?
There is a free carpark at Turton Tower, which is only a 40-minute drive away.
3. Lower and Upper Roddlesworth Reservoirs
Today's #walk #Roddlesworth #Reservior 😊 pic.twitter.com/wDEG5KJkDX

— Magdalena Szombara (@MagdalenaSzomb1) April 11, 2021
Although muddy at times, views of Roddlesworth Forest and its waterfalls certainly make up for it.
When you can end with a pint at a nearby pub, what is not to love?
The Roddlesworth Reservoirs are only a 50-minute drive away from Manchester, or you can take the train to Chorley.
4. Rivington Hall and Rivington Pike Circular
View of Rivinton Pike from West Pennine Moors . 😊 pic.twitter.com/OLv1UX75qi

— Cath Peachey (@peacheyoutdoors) May 6, 2023
Only 50-minutes from Manchester, the Rivington Estate's terraced gardens boast magical ruins – and even a Japanese garden.
The trail is only a short walk away from Rivington Reservoir carpark, or you can catch the 576 bus from Bolton.
To make a day of it, you can also visit nearby waterfalls Tigers Clough and Crooked Edge – rumoured to be hidden gems nestled nearby.
5. Hall Lee Bank Park and Local Nature Reserve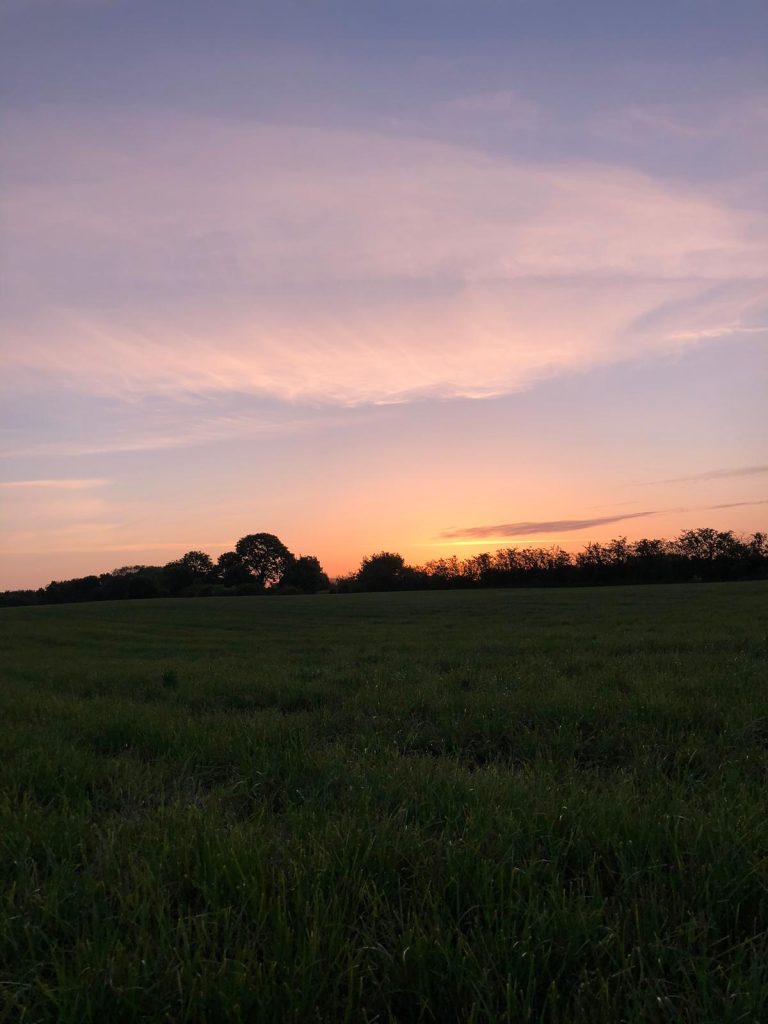 Situated in Westhoughton, Hall Lee Bank park is an ideal place to go on a woodland walk with the whole family.
There is even an integrated woodland play area to make the walk fun for younger members of the group.
It is also suitable for wheelchair users.
You can access Hall Lee Bank Park from Daisy Hill rail station, or by a 40-minute drive.
6. High Rid Reservoir
Mediterranean gull at High Rid reservoir this morning. On the water then moved to the adjacent field. pic.twitter.com/h7RaTlYvpp

— Mark Walsh (@miphon1) February 19, 2023
Generally considered an easy route, High Rid Reservoir takes one hour to complete and is a haven for avid bird watchers.
Keep in mind that there are two stiles to climb over on the walk, so appropriate footwear is advisable.
This walk is only one hour away from Manchester City Centre.
7. The Roaches and the Winking Man
The Winking Man Peter Ireland posted a photo: The Winking Man is a rock formation about 10ft in height that overlooks the Leek to Buxton road, it resembles a mans face due to the fact that it looks like a mans… – https://t.co/a3AG1CsHnd #tranquility #classics pic.twitter.com/esBzHLf7z4

— Jonny Delta, (@mrJonnyDelta) January 29, 2023
If you are happy to venture further into the Peak District, there are more stunning walks to explore.
Home to the infamous "Winking Man" face-like rock formation, The Roaches is a site of Special Scientific Interest.
As boulderers climb rocks around you, this trail feels like a real adventure.
To further fuel your daring spirit, you can stand on top of the outcrops and see as far as Mount Snowdon in Wales.
The Roaches is an hour and 20 minutes away by car.
8. Monsal Trail to Bakewell
Chee Dale under the Monsal Trail. pic.twitter.com/JFoOioZ9dt

— Billy Sherratt (@BillySherratt) October 12, 2023
Also in the Peak District, this 8.5 mile-long trail follows a former railway line closed in the 1960s.
Along the route, you encounter viaducts, cotton mills, and limekilns.
When you finish the trail in Bakewell, you may as well grab a sweet treat in the picturesque town – it is the tart's namesake after all.
Feature image: Annie Spratt via Unsplash