Animators looking to design their way into the business will put their skills to the test in a bid to win Manchester's 3D Print Cup and 3D printer worth more than £2,000.
The contest run by Cartridge Save print company, which was launched at the Cornerhouse last month, challenges design enthusiasts to create an innovative and exciting animated character.
And on June 10 a panel of judges will determine the overall winner, who will get their hands on the lucrative Makerbot Replicator (Fifth Generation) 3D Printer.
Head of judging, Michael Mead, a self-taught 3D printer who works for digital solutions company DigitME, believes the competition's top prize is well worth fighting for.
"It is a fantastic prize," Michael told MM.
"For people interested in animation and design it gives them the chance to turn what they see on a screen into a tangible reality and the opportunity to produce a piece at a really low cost which you can then produce parts for things like stop animation.
"Once you've had a little practice with it the world really is your oyster."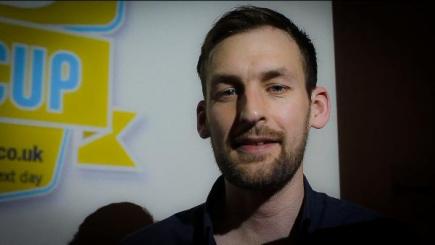 SELF-TAUGHT: Head judge Michael Mead
DigitME is based at the University of Central Lancashire in Preston, birthplace of Oscar-winning animator and creator of Wallace and Gromit, Nick Park.
While finding 'the next Nick Park' is no easy task, Michael believes there is no shortage of talented animators in the UK at present and says competitions like this only enhance the industry.
"I think competitions like this are of huge value," he said.
"It offers a great chance to showcase the talent that we have here in Manchester.
"We're into an era now where technology leaps forward, it's not so much a slow evolution, but a rapid acceleration and competitions like this are great for demonstrating these technologies."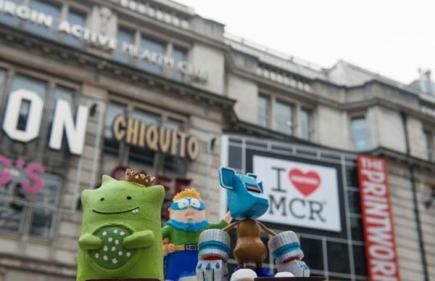 SAY CHEESE: 3D designs from entrants
Former judge and illustrator Stanley Chow, whose illustrations for The White Stripes USB flash drive album Icky Thump earned him a Grammy Award nomination in 2008, echoed those sentiments.
"Some entrants were really good and you could tell they were of a professional standard," Stanley told MM.
"It is always inspiring to see people coming through.
"Events like this help raise the overall standard of the industry in this country and that can only be a good thing.
"I think the standard of animation in this country is amazing and outside of America we are one of the best."
The inaugural competition last year was won by Johnathan Salter, a freelance artist based in the North West, who stills holds fond memories of his triumph.
"I was absolutely stoked after winning it was a great moment," Johnathan said.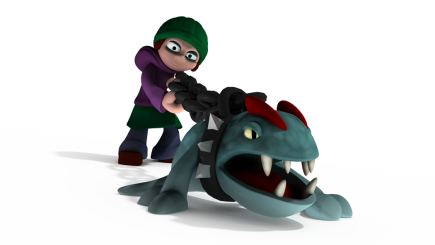 AND THE WINNER IS…: Last years triumphant design
"It gave me a fair shot of confidence which is important in anything and I was walking on air for a few months afterwards, it was fantastic.
"The competition gave me a chance to experiment in something that I had always wanted and even if I hadn't won it I would have still thought of it as a fantastic experience."
The reigning champion will compete again this year although winning appears to be far from his mind as he confessed he would take part purely for enjoyment even if he wasn't allowed to win again.
Johnathan sighted the fact the all entrants get a 3D print-out of their design win or lose as one the best aspects of the competition while also describing the printer on offer for the winner as 'one of the biggest prizes' he has seen.
So what are the judges looking for this year?
Originality according to Michael.
"I want people to use their natural flair for design," he added. "I want to see a character that has life and is unique."
The deadline for entries closes on June 2, anyone wanting to take part should visit http://www.cartridgesave.co.uk/3dprintcup.