HOME's artistic director of theatre Walter Meierjohann is promising passion, premieres and immersive, undercover theatre at secret locations for the Manchester venue's spring/summer 2017 season.
From February-September HOME will welcome a major UK revival of Martin Sherman's award-winning Rose featuring Dame Janet Suzman, the world premiere of Paul Auster's City of Glass with 59 Productions, a new production of Chekhov classic Uncle Vanya, directed by Meierjohann, and the return of ¡Viva! Spanish & Latin American Festival 2017.
"We are delighted to present 59 Productions and Duncan Macmillan's adaptation of Paul Auster's City of Glass, coming to life at HOME in March," said Meierjohann.
"The season continues with the first UK revival of Rose, an epic story of persecution, displacement and survival told with passion, pathos and wild humour, starring Dame Janet Suzman.
"I'm particularly excited to see the return of ¡Viva! – with two UK Premieres of Spanish work including the award winning dancer Sol Pico, Barcelona's hottest young company Agrupación Señor Serrano with their multimedia performance Birdie, and  Emma Frankland and Keir Cooper back with the world premiere of Republica following the sold-out success of Don Quijote at last year's festival."
The venue's ongoing commitment to dance will see strong productions such as Blak Whyte Gray by award-winning hip-hop dance company Blue Boy Entertainment.
Both Kenrick H2O Sandy and Mikey J have worked alongside Danny Boyle as choreographers on the opening ceremony of London 2012, and leading choreographer Rosie Kay's fast-paced new piece MK ULTRA, exploring conspiracies of mind control.
Meierjohann added HOME would continue to present work outside our four walls – in the form of Operation Black Antler, a site-specific, immersive theatre experience.
Or, in the words of Meierjohann, something which sends you into an undercover operation at secret locations in central Manchester.
Finally Meierjohann is preparing to direct a new version of Chekhov's Uncle Vanya in October 2017 as part of a Russian focus to be announced in more detail next year.
HOME Productions:
Paul Auster's City of Glass – Sat March 4 – Sat 18.
The production will be accompanied by an Auster-inspired film season, with titles chosen by the novelist. HOME is also excited to host a book reading and signing event with Paul Auster on Fri Mar 10.
¡Viva! Spanish & Latin American Festival 2017 – Fri Mar 31 – Mon Apr 17.
Featuring two UK premieres from two of Spain's most exciting companies, One-Hit Wonders by Sol Picó, the winner of the prestigious Spanish National Dance Award 2016, presenting  some iconic pieces from her 23 year career; and Agrupación Señor Serrano's Birdie, the hit show of the international festival circuit, an inventive multimedia performance using Hitchcock's The Birds to explore the politics of global migration using absurd humour and sharp social criticism.
HOME presents the first UK revival of the award-winning Rose by Martin Sherman (Thu May 25 – Sat Jun 10) following its premiere in 1999 at London's National Theatre.
Uncle Vanya – Fri Nov 3 – Sat 18.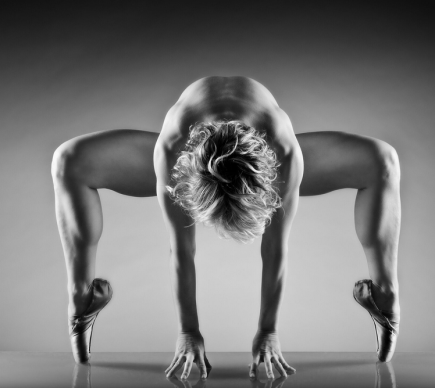 AWARD WINNERS: HOME's artistic director of theatre Walter Meierjohann can't wait to see Sol Pico in action
**
HOME from HOME:
Following the incredibly popular immersive Angel Meadow and On Corporation Street by ANU, HOME will host Operation Black Antler – a site-specific and experimental theatre piece for nine people at a time by four-times BAFTA nominated artists' group Blast Theory and critically-acclaimed theatre company Hydrocracker.
These will invite audiences to enter the murky world of surveillance and question the morality of state-sanctioned spying. By assuming the role of an undercover officer, Operation Black Antler encourages us to consider what is and isn't acceptable in the name of security, across secret locations in Manchester.
Weds June 7 – Sat 17.
**
Dance:
Olivier award-winning company Boy Blue Entertainment make their debut at HOME with a brand new hip hop dance triple bill Blak Whyte Gray – Thurs Feb 9 – Sat 11.
MK ULTRA – Wed 3 & Thu May 4.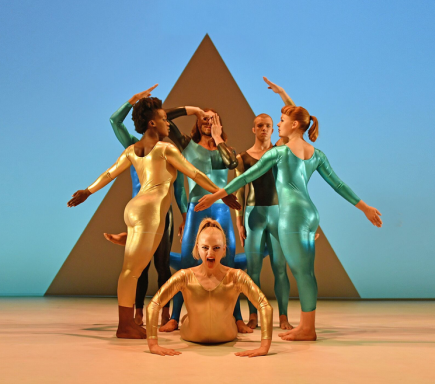 MIND CONTROL: Choreographer Rosie Kay's fast-paced new piece MK ULTRA
**
Also heading to HOME's stages in 2017:
My Country: a work in progress – Tues April 18 – Sat 22.
The Wedding – Tues Sept 12 – Sat 16.
Letters to Windsor House – Wed Apr 19 – Fri 21.
High Heels in Low Places – Tues Apr 25.
Greater Manchester's youth theatres, schools and colleges perform at HOME in the National Theatre's Connections festival – Wed Apr 26 – Sat 29.
Tank – This explores the difficulties of bridging cultural divides, the politics behind the stories we tell, and what happens when a dolphin is injected with LSD. Thu May 4 – Sat 6.
Good Grief – Wed May 17 – Fri 19.
Multi award-winner Kieran Hurley weaves a picture of a familiar city at its moment of destruction in critically acclaimed Heads Up, asking what would we do if we found ourselves at the end of our world as we know it. 2016 The Scotsman Fringe First-Award winner. Total Edinburgh Festival Fringe sell-out run. Thu 18 – Sat 20 May.
Following a successful 2016, the Manchester Theatre Awards will return to HOME on Fri 17 Mar 2017 for another celebration of local theatre. Hosted by Justin Moorhouse, the nominees will be announced in the coming months.
**
Festivals:
SICK! Festival 2017 – An international programme of theatre and film and alongside a series of rich and accessible debates, talks and other events. Full details to be announced later in 2016. Wed Mar 8 – Sat 25.
Flare International Festival of New Theatre – Thu July 4 – Sat 8.
Full details on homemcr.org – Tickets for the new season will go on general sale on Tue Dec 6.
Image courtesy of The Stage Media Company via YouTube, with thanks.