A pair of local entrepreneurs have set their sights on revolutionising the way in which people camp after creating a unique sleeping bag that can transform into a chair.
Manchester-born Adam Yaffe and Mikey Don are hoping the invention – named the Chedbag – will take off when they launch it on Kickstarter on October 6.
The twosome believe that the sleeping bag-chair combo is ideal for anyone looking to experience home comforts while at festivals or on camping holidays.
Adam said: "We see it as the evolution of camping, camp beds and sleeping on the go.
"Even when you're camping or at a music festival, comfort is important and this is about as close as you're going to get to your bed at home.
"Nobody likes the stress of squeezing all the air out of an air bed in a desperate attempt to make it fit back inside its bag."
The lightweight bag is waterproof, features a foam mattress and easily converts into a chair or bed when on the go.
As well, it's easy to transport and comes in both adult and junior sizes.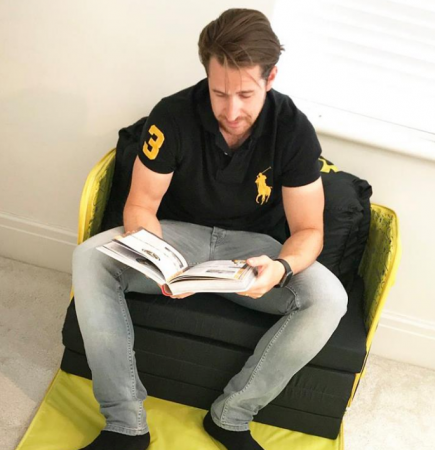 INNOVATIVE: The design is out-of-the ordinary
Adam and Mikey – who have previously worked for the likes of Disney and Nickelodeon – are confident that the innovative design will be popular when it debuts on Kickstarter.
Mikey said: "We've been working with some big names for a long time, but thought Chedbag would be the ideal product to launch on Kickstarter – where we can showcase all its benefits and features.
"We're really excited about the product, and our vision to create the simplest, quickest and most comfortable solution for sleeping on the move.
"The bag, foam and sleeping bag can all be used independently making this a truly versatile product."