Manchester United and England defender Chris Smalling took a trip to visit his four-legged fans at Dogs Trust Manchester – and ended up meeting his puppy namesake.
Chris and wife Sam, who have two dogs themselves – a Parson Russell Cross called Miley and a Hungarian Vizsla called Ruben – visited the centre to meet a litter of puppies named after some of the Manchester United greats.
He played ball at the centre with furry teammates Becks, Fergie, Bobby and Neville, who he said he loved meeting.
As well as meeting the puppies, self-proclaimed dog-lover Chris also met ten-year-old Staffy Tyra, who stole his football, one-year-old crossbreed Comet, and 11-year-old Border called Collie Macey.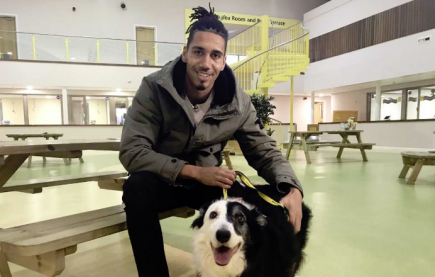 Following the visit, the soccer star said: "We are thrilled to hear a number of them have found new homes already. Hopefully it won't be too long before the rest are rehomed.
"Please consider a rescue dog; there are so many looking for loving homes!"
However, he also urged potential owners to think carefully about getting a dog, as they are a huge commitment.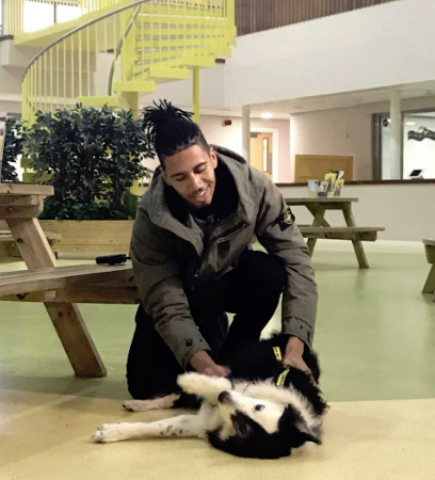 Dogs Trust – characterised with the slogan 'a dog is for life, not just for Christmas' – are the largest dog rehoming charity in the UK.
Last year, the centre in Manchester received over 500 calls between Christmas and March, from people who couldn't cope with the responsibilities of a dog.
The charity has a non-destruction policy, pledging to never put a healthy dog down. They care for over 15,000 dogs across the UK's 20 rehoming sites and one in Dublin.