Rats: the furry pest that we love to hate. They scuttle unseen over the dark underbelly of human life, constantly multiplying in our drains, our bins, our garden sheds.
And although our increasingly sanitised sensibilities would like to believe that they don't exist, their numbers are creeping upwards.
Between 2015 and 2019, Manchester City Council recorded a consistent rise in reports of rat infestations, which more than doubled in the five-year period, growing from 469 to 1058.
Meanwhile, the amount of bed bug infestations fell slightly, from 167 down to 114.
Northern Quarter residents appear to be the worst affected by the burgeoning rodent population, with some referring to their buildings as "rat palaces", and one person complaining that they saw a rat climbing in through their bedroom window one night last year.
Of all the boroughs in the Greater Manchester area, the city centre appears to be facing the biggest surge in numbers. While Oldham and Stockport also saw a slight rise in infestation reports, calls to pest control services were nearly halved in Salford and Rochdale.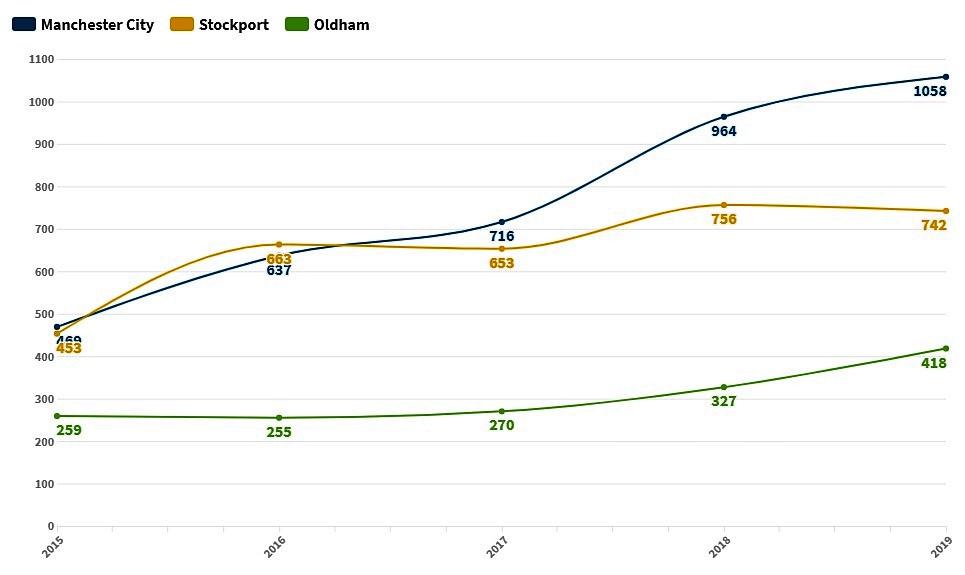 Manchester city centre, with its many abandoned buildings and open roadworks, not to mention its litter and fly-tipping problem, represents the perfect habitat for a pair of rats looking to set up home.
In 2018, as part of the Keep Britain Tidy campaign, Manchester set itself the target of becoming the UK's first 'Tidy City' by this year.
But the overflowing bins that line the streets suggest that this has not been achieved. And for as long as there is litter, there will be rats. Thousands and thousands of them.
The common rat, or brown rat, can have litters of up to 14 pups, with a gestation period of just 21 days. Female pups reach sexual maturity at 10 weeks, can conceive immediately after giving birth, and can nurse several litters at once.
This production-line parenting style means that a single litter can produce 12-15,000 young rats within 12 months.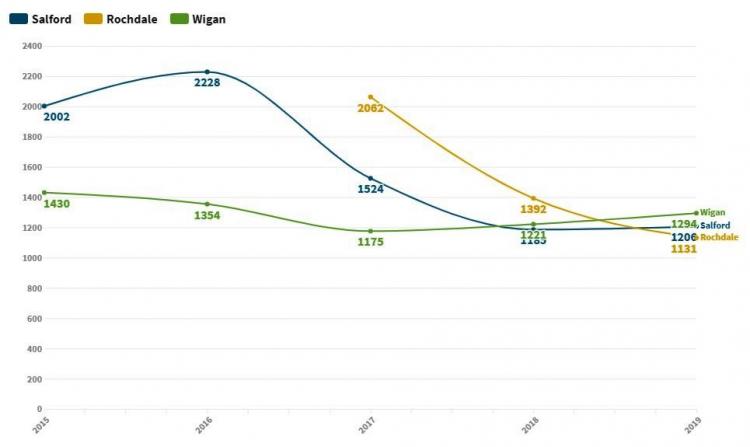 The use of rodenticide or traps may succeed in exterminating a small proportion of the rat population, but this will only prompt the survivors to step up their reproductive rate, in order to replace their late family members.
With lockdown still firmly in place, these creatures have the unique opportunity to explore the human surfaces of our cities.
In Seattle, huge groups of rats have been seen fighting in public parks, and in residential areas all over the world, they have begun invading people's homes in search of food. As human civilisation retreats out of sight, its grimy underside bursts into the open.
Let's just hope that, when this is all over, our little urban doubles disappear into the darkness once again.