Labour maintained an overwhelming control of Trafford Council, holding 41 of the 63 seats available.
The Conservatives won 10 seats which is down three from 2022, with the Liberal Democrats and Green Party winning six and Independent candidates securing three.
Tom Ross, the Labour councillor leader, said the party hit its pre-election target which will now allow them to deliver upon their manifesto.
Ross said: "I am absolutely thrilled that we remain the biggest group in Trafford Council.
"It a high watermark that we've achieved again, so very happy.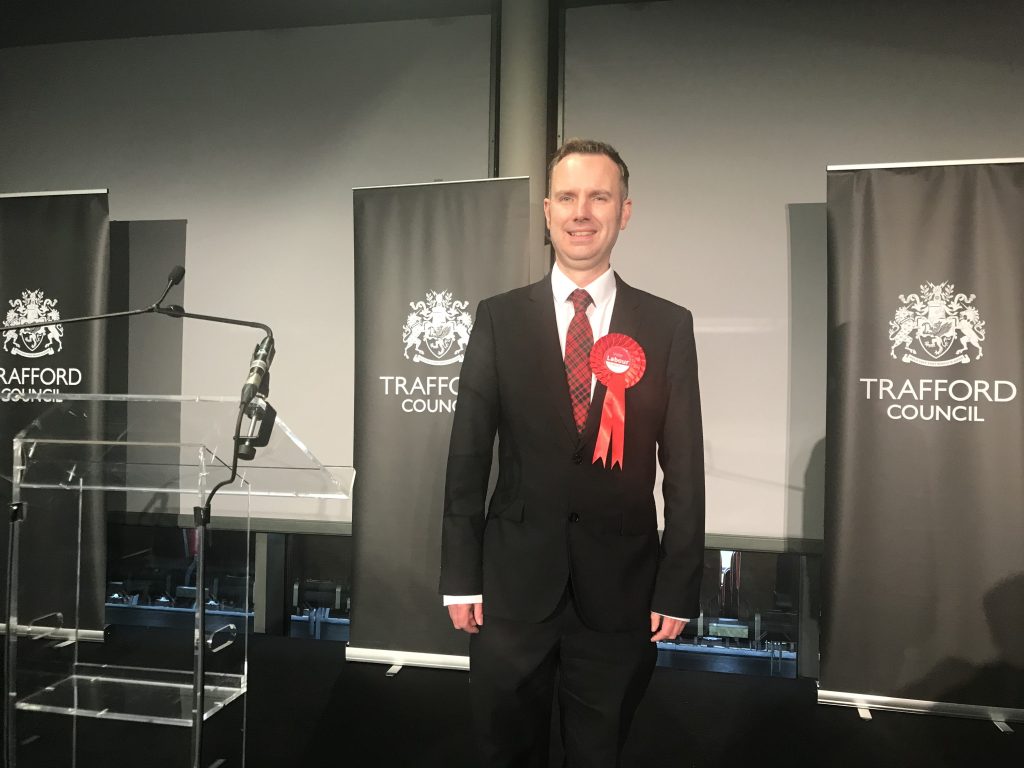 "It means that we can continue with our program of supporting children and young people, tackling climate change, housing and supporting people in the time of a cost of living crisis. We will make Trafford a better place for everyone."
A Labour majority has been a theme nationwide, however, with the party gaining 517 seats to hold 2,642 compared to the Conservative's 2,250 which is down 1,038.
The numbers should hold great significance ahead of next year's general election where Labour are currently expected to be voted in as a majority government.
Labour MP for Makerfield Yvonne Fovargue said the party can now act as a "government in waiting", which Ross agreed with.
"I think that's absolutely right," he added, "When I was first elected as a councillor 15 years ago, I joined a group of 19 Labour councillors to 39 Conservative.
"So the fact that that's changed shows how much the Labour Party has grown in this borough, but also across the country looking at Kent and other areas that we haven't won for years.
"We're winning councils back and we're ready to govern nationally. The appetite for change is there.
"People are fed up of the Conservatives, they have given us nothing but a cost of living crisis and crumbling public service. People want change and Labour can deliver that change."
Trafford boasted the highest turnout of voters across the 10 Manchester boroughs with 39.56% turning out to have their say.