An artist is swapping Salford for Texas to uncover secrets of the man behind the modern world's first underground homosexual society.
Jez Dolan, from Manchester, will visit The University of Texas in Austin later this month to scour through the pages of a rarely accessed journal kept by George Cecil Ives from 1867 – 1950.
Ives, a German-English poet and early gay rights campaigner, kept a daily diary for 63 years documenting his life as an upper-middle class English homosexual at the end of the nineteenth century.
Jez told MM: "Ives was the creator of The Order of Chaeronea, the world's first secret homosexual society which included members such as Oscar Wilde and his lover Lord Alfred 'Bosie' Douglas.
"If you can imagine London in the 1890's male homosexuality was considered worse than murder so the idea that he created this secret underground club is fascinating.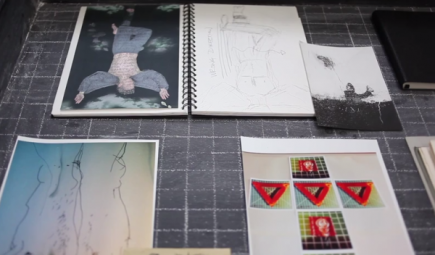 SECRET SOCIETY: George Ives was an early gay right campaigner 
"He was trying to, secretly, say 'it's okay, we are the way we are and there's nothing wrong with that' and that was a pretty revolutionary idea at the time so that's my interest in him."
The Order of Chaeronea was a secret society founded by Ives as a result of his belief that homosexuals would not be accepted openly in society and must therefore have a means of underground communication.
Jez will travel to the states in two weeks to extensively research through the poet's secretive archives and build up an extensive knowledge before beginning work on his latest project.
He said: "With most projects if you're researching somebody you can do a lot of it at home on the internet but with him you can't, there's virtually nothing. He's a very little known character.
"My work is very much about research. I have a long winded research process before I make anything.
"I'm not going to be there for long enough to read the whole thing and the thing is it's also very secretive but if you imagine at the time, secrecy was extremely significant."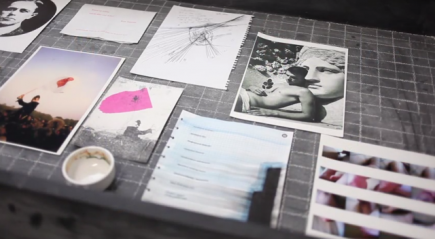 UNDERGROUND: Jez will present the exhibition in January next year
The artist was given a £10,000 grant from Arts Council England to enable the overall project to happen and he has also drummed up cash on the online fundraising platform, Indiegogo.
Jez revealed the exhibition will be presented at Artwork Atelier, Salford in January 2015, and will comprise of installation, sound and printmaking.  
He said: "Manchester is a very important city in terms of LGBT and it's also a very revolutionary and politically aware city.
"I think it's very important that from and LGBT perspective we consider our history and our heritage."
To read more about the project or to make a contribution click: here