Complaints filed against Greater Manchester Police have risen by almost 20% in one year, according to new statistics from the Independent Police Complaints Commission.
IPCC's latest figures show that the number of complaints recorded by GMP has increased by 18% from 2,618 in 2012/13 to 3,155 in 2013/14.
The 705 grievances, compared to 550 in 2012/13, have been made against the force for incivility, impoliteness and intolerance of staff.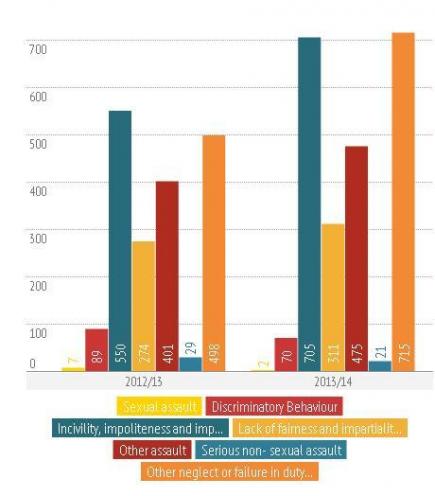 Chief Superintendent Dave Hull, head of GMP's Professional Standards Branch, said: "We have made significant changes to the way we deal with complaints over recent years and are currently working with the PCC.
 "We know there is a lot of work to be done but we are absolutely determined to make our system more accessible, timely and effective both for the public making complaints and the officers' subject of them." 
In a public meeting this week, the Police and Crime Commissioner's Office revealed their plans to hire an independent ombudsman service to tackle individual complaints.
PCC Tony Lloyd was not present at the meeting, but his office confirmed that they would be taking the appropriate steps to prevent further unanswered complaints.
Amongst the complaints, sexual assault in Greater Manchester has dropped from seven claims to two.
However, discriminatory behaviour remains a concern for the public, with 70 allegations lodged against the force last year.
Accusations of unlawful or unnecessary arrest have rocketed by 30% from 93 in 2012/13 to 127 in 2013/14.
Chief Superintendant Hull said: "We expect the very highest standards from our officers and staff but on the small number of occasions when these standards fall short it is important that the public can make a complaint to GMP or the IPCC, confident that their concerns will be listened to and investigated."
Police conduct has become a growing concern across the Greater Manchester area in light of cases such as the Anthony Grainger shooting when an unarmed civilian was shot dead in his car by GMP in 2012.