Two new studies have found there is still much more to be done to protect young girls against female genital mutilation and that many families feel racially profiled and criminalised.
One of the studies, conducted by African women's rights organisation Forward and The University of Huddersfield, reveals that current FGM safeguarding measures are undermining the welfare and safety of those they need to protect.
Based off the lived experiences of African diaspora communities in Bristol, many participants reported a significant toll on their mental health and increased stigma and distrust among communities.
The report makes several policy recommendations to address FGM in a more compassionate and inclusive way, including nationwide policy reforms and holistic-centred training.
Likewise, a research group based in Manchester has published a report that suggests that government mishandling of FGM in the UK has led to disengagement from victims. 
The research was led by a team of medical and legal experts, including Professor Andrew Rowland, Consultant in Children's Emergency Medicine and Honorary Professor (Paediatrics) at the University of Salford.
Professor Rowland said: "It is heartening that the number of children presenting with female genital mutilation in the UK is less than expected from the estimates.
"This is against a decade of changes to legal frameworks, including introducing FGM Protection Orders to protect those at risk of FGM, alongside educational efforts to increase public awareness by a range of stakeholders.
"The use of legislation and government policies to change individuals' and communities' behaviours, attitudes and practices towards FGM is under-researched.
"Recognising that legislation alone is not sufficient to achieve the desired outcome but that health, education and law combined have the potential to end FGM in our generation, is important.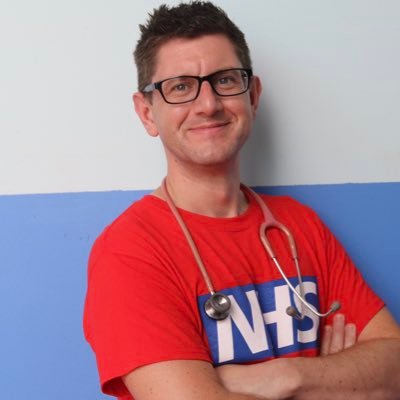 The research hypothesises that the introduction of an anti-FGM Commissioner at a national level is one initiative that should be given serious consideration by the government.
Professor Rowland said: "Such a Commissioner could have an important role in leading work to prevent and recognise FGM, and to evaluate legislative, educational and health interventions surrounding FGM."
There were 290 cases of FGM recorded in the North West in the first three months of 2020 and there are fears that the pandemic may be leading to an uptick in the harmful practice.
This is why today is such an important day – February 6 marks Zero Tolerance to Female Genital Mutilation Day; the day aimed at spreading awareness in an effort to end FGM practices worldwide.
Female Genital Mutilation (FGM) includes procedures that intentionally alter or cause injury to the female genital organs for non-medical reasons and is typically performed on girls as young as just a few days old up to about fifteen years.
Although it is a cultural tradition practiced in approximately 92 countries around the world, the procedure can have harmful physical and psychological side effects, including death.
200 million women and girls alive today have undergone FGM and over 3 million girls are at risk of undergoing it every year, according to the World Health Organisation.
In Manchester alone, over 2,000 potential victims are at risk of FGM, despite the practice being illegal in the UK.
Working to tackle FGM practices in Greater Manchester is New Step for African Communities (NESTAC) – a charity that empowers BAME communities, with an emphasis on the wellbeing of girls who have been affected by gender-based violence.
The Manchester-based charity provides a safe community platform to discuss FGM issues and encourages BAME people to feel comfortable reaching out for support, rather than judgment.
Tandrima Mazumdar, Volunteer Leader with NESTAC, said: "We launched the FGM react blog last year and it has had wide success, we have been contacted by women who have lived experience or know someone who has gone through this traumatic experience.
"The BAME community has been most vulnerable and adversely affected during the Covid-19 pandemic, women especially have found it difficult to deal with mental health issues arising from trauma, FGM being part of it.
"We are also explaining the laws in the UK regarding this practice and the consequences of breaking them. We hope these will deter most people and will help spread the message as we continue with our quest."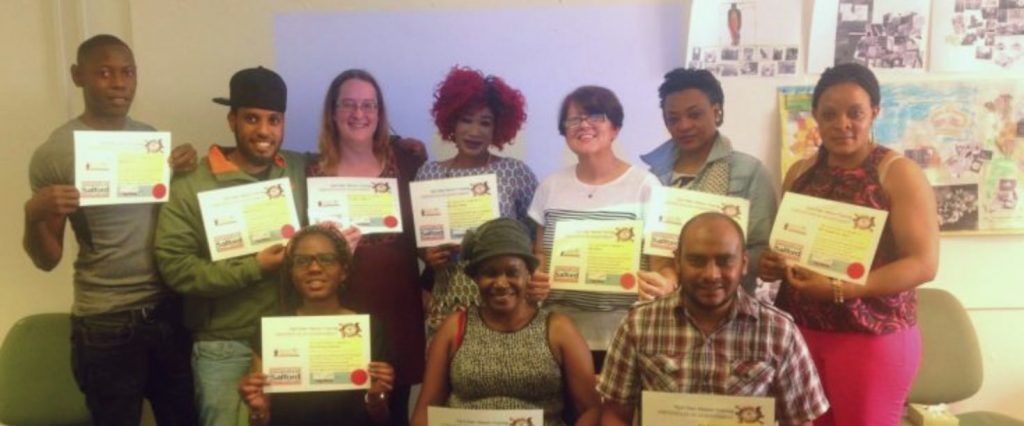 Sarah Malik, FGM Co-ordinator for Greater Manchester and cross-cultural Counsellor and Psychotherapist, said: "We get a lot of people who have emigrated to the UK that are carrying on these practices, so we're helping them if they've escaped, or had it done or they're still planning on it to ensure that doesn't happen.
"During Covid we do everything over Zoom because a lot of the people we work with don't have mobile phones, so we've had to really adapt the way in which we work to support families.
"Working at a grassroots level, I can actually hear the voices of people and I think what the people are asking for is a little bit of respect around the cultural practice, so 'please don't treat us like criminals, we didn't know that what we're doing is wrong'.
FGM fell under the Serious Crime Act in 2015 which means it gets a serious response, however because FGM is a cultural practice, workers are keen to highlight that it also requires a more sensitive approach.
NESTAC continues to offer women support group video calls and is training volunteers to support their communities and put an end to the practice from the ground-up.
Ms Malik said: "I think what more can be done is ensuring that professional training is being refreshed.
"I know that there are lots of courses that can be done online but I think it needs to be more interactive and an immersive experience where people can actually understand what FGM is doing to individuals because the main thing we get is this idea that they're being criminalised.
"We need to be sympathetic and remember where the family has originated from themselves."
It is evident from research that a lot of work is still needed to eradicate FGM both in the UK and worldwide.
However, raising awareness, encouraging open conversation, and political commitment at local through to global levels can help to bring this abusive practice to an end.
Photo by Womanizer WOW Tech on Unsplash