The Conservative Party Conference 2021, currently being held at Manchester Central Convention Complex has stirred up passionate responses on the streets of Manchester.
The conference, which started on Sunday October 3 has attracted thousands of extra people and brought a heavy police presence across the city. 
Reactionary protests have taken over St Peter's Square, as people gather to protest the governing party and their policies. 
A circle of people are gathered, holding banners, beating drums, whilst passers by stop to take pictures and watch the unfolding events.
The question then remains: what would these protesters do differently if they were PM for the day?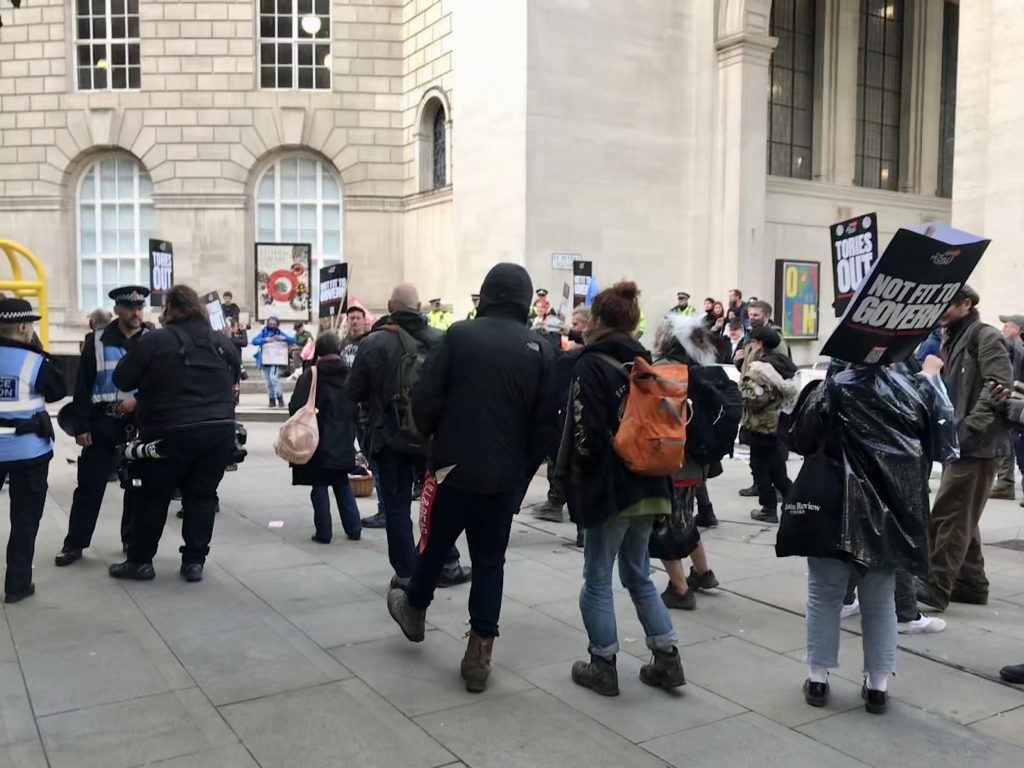 Christian Hacking, 32 and employee at the Centre for Bioethical Reform UK explained that he would put an end to what he calls the 'DIY home abortions' introduced by Conservative Health Secretary Matt Hancock in 2018.
He notes: "These pills are basically allowing women to have abortions at home without any clinical assessment or ultra sound scans."
'Abortion pills' were made available for home use during the COVID-19 pandemic in 2020 through temporary government measures, which allows women and girls to take a virtual consultation, rather than go into hospital for abortion procedures under 10 weeks gestation period.
Lin Taylor, 65 from the Hartlepool WASPI Women, spoke on what she would do if she was in Boris Johnson's shoes for the day: "I would pay the WASPI women their pensions that they've been robbed of."
Women Against State Pension Inequality was founded in 2015 and campaigns for justice for women born in the 1950's affected by changes to the State Pension Age.
Their grievances stem from the 1995 State Pension Act, which at the time raised the age women could claim pension to 65, making it equal to the male age.
It's not just protesters with ideas about changes they might make if they were in power.
Passerby student Evie Callenan, 16, from Timberland said, if she were Prime Minister for the day: "I would make actual climate decisions."
Francesca Evans, 15 from Sale said: "I'd probably put heavy taxes on heavy emitting pollutants and make the country greener."
The current government imposes a Climate Change Levy which applies to certain supplies of electricity and natural gas amongst other substances, but does not currently apply to oil, road fuel gas, heat, and steam.
Observer of the protests, Manchester Metropolitan University student Jacob, 22 told Mancunian Matters: "Purely from a self interest-point of view, I'd abolish tuition fees.
"Other than that, I'd raise the minimum wage and do something about the increasing poverty numbers in the UK."
According to a briefing paper published by the House of Commons in May 2021, over the past 13 years, the percentage of people living in relative poverty has remained roughly the same, though the percentage of children has been steadily increasing.
Protests are set to continue as the conference wraps up at the end of the week.