Many were left bemused when a Tory supporter appeared to be advocating the murder of his own party's MPs.
Simon Chapman, 52, made a t-shirt to protest the culling of Geronimo the alpaca in early September.
The word 'murder', emblazoned above an image of Geronimo, demonstrated Chapman's strong feelings over the killing of the alpaca who tested positive for bovine tuberculosis (TB).
To add flavour to the illuminous t-shirt, Chapman decided to put the words 'Tory scum' below the picture – a separate remark in jest at Angela Rayner's comments to a fringe event at the Labour party conference last weekend.
Out of context the two phrases appeared to mean 'murder tory scum'.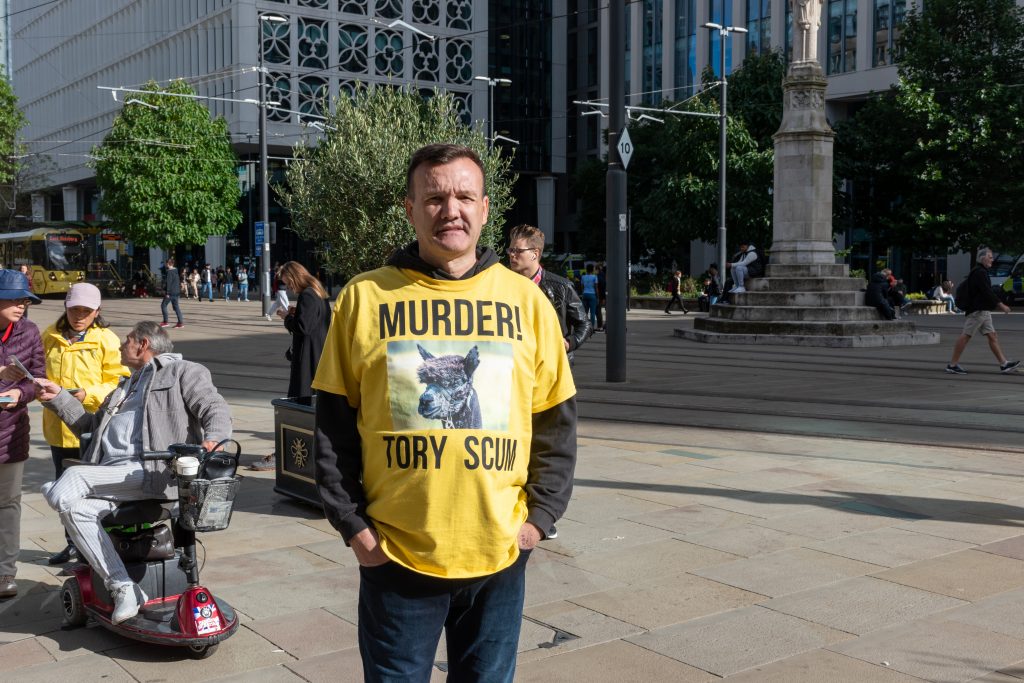 "When I made the t-shirt, I did it in the spur of the moment, I didn't know what to put on it," said Chapman.
"Unless this alpaca is a member of parliament – which I wish it was because it would probably do a better job than the 650 MPs – then I think the meaning of the t-shirt is self-explanatory."
When Chapman arrived at Manchester Piccadilly station, he was told by police officers to remove his t-shirt.
"The police did a PNC check as soon as I got in to piccadilly station," said the Conservative voter.
He added: "So, in hindsight, I could have made a better job of it."
Greater Manchester Police did give the former Boris Johnson fan permission to wear the garment outside Central Library where the majority of protests took place.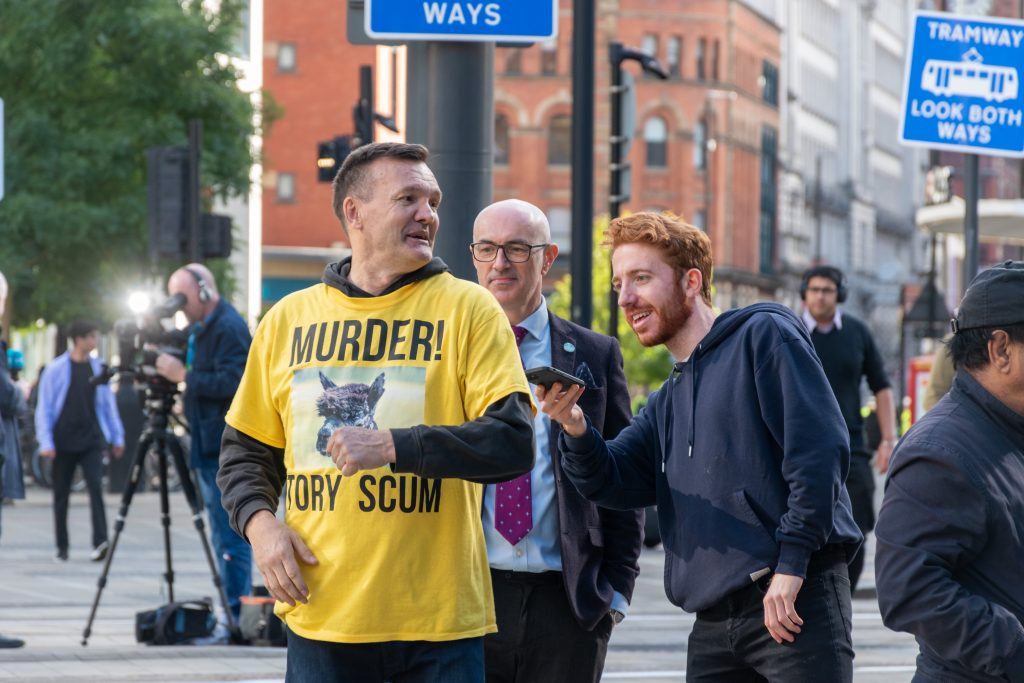 Chapman was not the only Conservative member to don the words 'Tory scum' on an item of clothing.
Dehenna Davison, a backbencher from the so-called 'red wall', was seen handing out badges with the remarks on to the party faithful.
According to a party source the badges have been flying off conference stalls like 'hot cakes'.