A leading Ukip​ politician has slammed plans announced earlier this week to give extra powers to Greater Manchester.
George Osborne announced that the scheme, which will include a directly-elected mayor, could herald the beginning of a 'northern powerhouse'.
But the plans have sparked a backlash from a number of parties, including Steven Woolfe, a Ukip MEP for the North-West and parliamentary candidate for Stockport in next year's general election.
Woolfe told MM: "I think it is a disaster for Manchester. No one seems to understand or remember the history of creating city states from Europe."
In particular he objected to the focus on the city of Manchester, rather than the region as a whole.
"Manchester is part of something much bigger. It is the counties of Lancashire and Cheshire and we should be looking more at that history rather than being self-aggrandising as a city state.
"We must consider how we can improve jobs and infrastructure across Yorkshire, Lancashire, Cumbria, Merseyside and Cheshire, because we have a lot more in common with them," he added.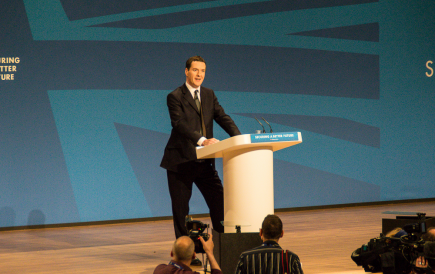 HINDERING A SENSE OF NATIONHOOD: Ukip MEP Steven Woolfe lashed out at the Chancellor's plans (© Gareth Milner, with thanks)
The Chancellor's plans are due to come into effect in 2017 and will also include an Oyster card-style travel system.The announcement, branded DevoManc is aimed at tackling the financial disparity between London and the rest of England.
Yet Woolfe suggested it hindered a sense of nationhood, by reducing England down to constituent parts.
He said: "My thought, first and foremost, is that England is one country and we must not break it down into regions.
"Scotland is one country, Wales is one country, and Northern Ireland is seen as one country, so why can't England be one country?
"I don't like to see the fracturing of our country into parts; I think we should be working in a unified way."
Woolfe also slammed the current make-up of the Mancunian political sphere and what he perceives to be a lack of diversity.
Woolfe told MM: "The whole of Greater Manchester is a challenge for any political party to upset the dominance of Labour.
"The very fact that we have 96 councillors, all from Labour, shows that there isn't a mix of views and ideas being represented in Manchester politics."
Woolfe, Ukip's Migration and Financial Affairs spokesman, has been tasked with the Parliamentary seat of Stockport, which, for the last 22 years has been under the control of Labour MP Ann Coffey.
He claimed Labour's dominance has led to a feeling of apathy in Manchester which Ukip intend to seize on in the area in advance of May's elections.
"People are actually no longer engaging with politics in Manchester because they don't think it can ever change," he told MM.
Top image courtesy of RobbingHoodUK, via YouTube, with thanks