Muslims in the Manchester area are some of the most in need of financial support amid the cost-of-living crisis, according to new data.
The National Zakat Foundation (NZF) is a charity which collects Zakat – a charitable donation made by Muslims each year – and distribute them to thousands of Muslims in need across the UK.
NZF made use of in-house donation data and discovered the cities which currently have the highest Zakat shortfall – suggesting that Muslims in these areas are unable to cover basic costs.
Despite overall local donations increasing this year, the money was still not enough to meet demands in several regions, many of which were falling short by thousands of pounds.
Manchester came third in this list being short £110,520  – behind Bradford and Liverpool.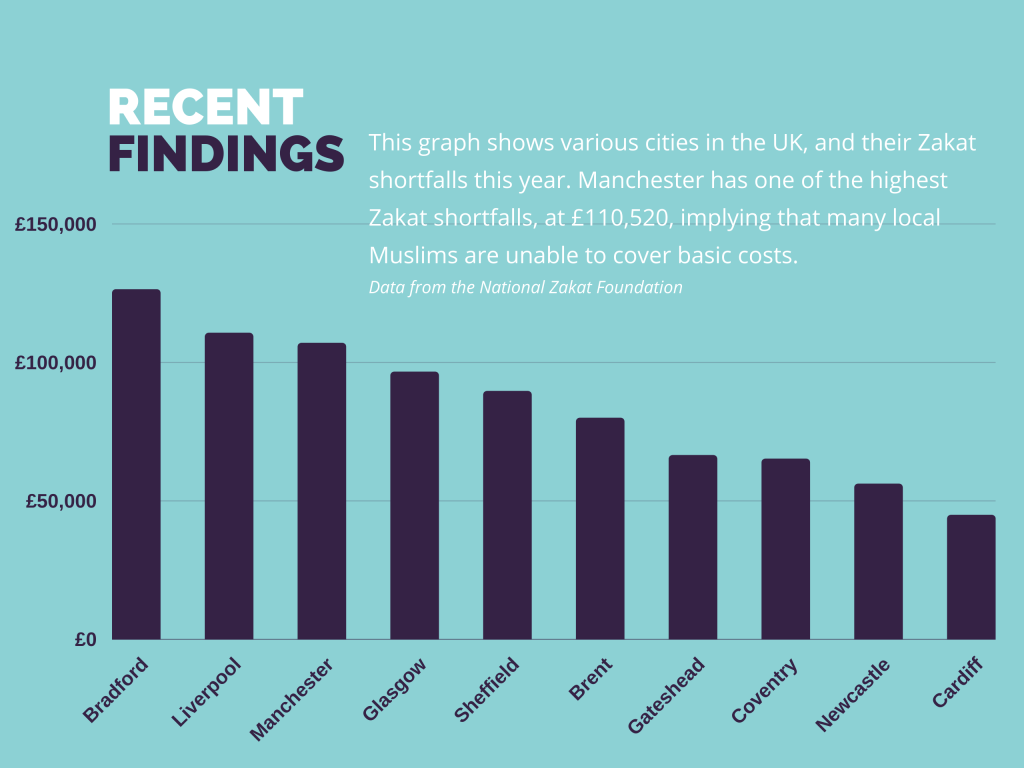 In line with ever-increasing living costs, the charity has seen more and more demand for financial support in Manchester – however, the number of people able to donate has also been decreasing.
During this time, NZF has had over 2,000 applications across the country for financial support throughout Ramadan 2022.
Dr Sohail Hanif, the chief executive of NZF, said: "A shortfall in Zakat was to be expected this year given the current economic situation. However, the donations that have been made will be so impactful for supporting local Muslim communities throughout the year as finances may become even more restricted.
"Not only will they support financially, but they help to strengthen the strong community spirit within Manchester."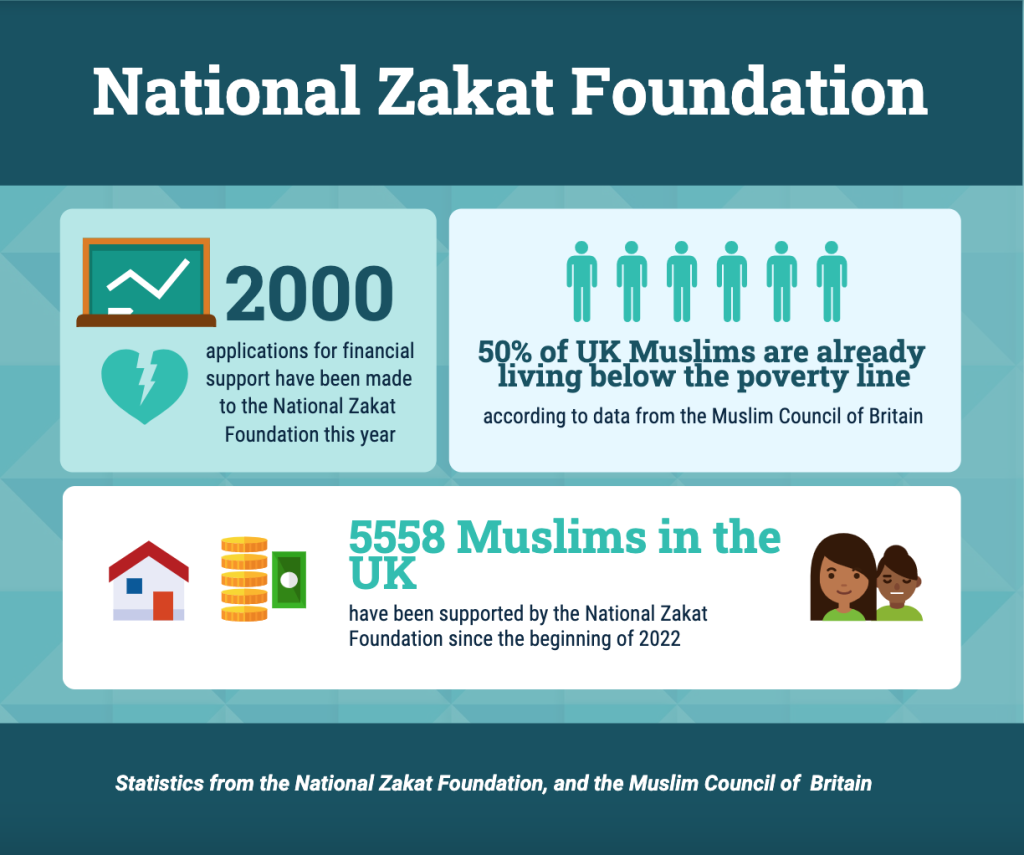 However, it is not just Mancunians struggling. According to data from the Muslim Council of Britain, half of British Muslims currently face poverty and deprivation.
As consumer costs have risen up 9% since April 2021, NZF reports that many Muslims who were already close to the poverty line have now fallen under it.
Dr Hanif said: "More Muslims than ever gave their Zakat through NZF this year and this shows the level of care and support our community shows to each other.
"However, there are areas of the country where our funds are not keeping pace with the level of need. It's vital that we remember the real, positive change that giving Zakat locally can have on people and families in our towns and cities here in the UK."
Despite a shortfall of funds, NZF reports that 5,558 Muslims in the UK have been supported since the beginning of 2022.
For more information, visit https://nzf.org.uk/