A decade on from the callous murder of schoolboy Jessie James in a Moss Side park, his killer remains at large.
Today marks the 10th anniversary of the 15-year-old's killing and detectives are re-appealing for information that could finally bring those responsible to justice.
And Greater Manchester Police are offering a £60,000 reward for information leading to the arrest and conviction of Jesse's killer.
Jessie's mother, Barbara Reid, has also made a fresh plea for information as she urged people to 'stand up, speak out, and let justice reign.'
"I'm appealing to you, please, speak out, and don't stay silent any longer." She said. "It is not fair. It is not right. We are dying for some good news. We are dying for you to speak out for us. We are dying for you to stand up for us."
Jessie was shot dead shortly after 1am on Saturday 9 September 2006 in Broadfield Park, in Moss Side.
Out cycling with friends after a party at the local West Indian Centre, Jessie received multiple gunshot wounds and died before emergency services reached the scene.
At a time when gang tensions ran high, it is believed Jessie was simply in the wrong place at the wrong time.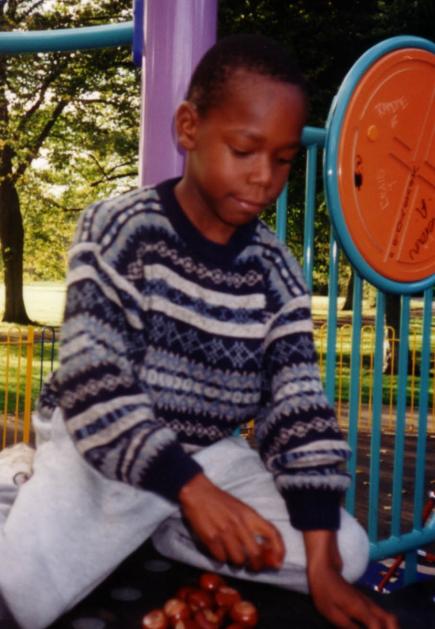 WRONG PLACE: Jesse, seen here aged 6, was shot in a Moss Side park
Greater Manchester Mayor and Police and Crime Commissioner Tony Lloyd said the killing was "brutal, unprovoked and shocking."
Mr Lloyd, who was an MP for the area at the time of the murder, said: "Jessie's death was a catalyst for change – people stood up and said 'enough is enough.'
"Jessie's true legacy is that the shadow of his violent departure from this world spurred local people, police, council and others to come together to tackle gun and gang crime and make our streets safer for future generations."
In the intervening years there has not been one 'gangland' murder in Moss Side since Jessie's death.
Nevertheless, GMP is keen to remind the public that this investigation is still ongoing.
The £60,000 reward is one of the largest in GMP's history.
Detective Chief Inspector Debbie Dooley, from GMP's Xcalibre Task Force, stressed that the substantial reward, along with Crimestoppers, 'demonstrated their dedication.'
She said: "The pain that Jessie's family have endured over the past 10 years is unimaginable.
"They have had to live with the knowledge that the person who killed him has never been caught, and the likelihood is that someone in their community knows who exactly who that person is.
"This investigation has not been closed and we are as determined as ever to find the person responsible."
"I'd appeal to anybody in the community with information, however trivial, to come forward because that might be the final piece of the jigsaw that brings justice to Jessie and his family."
Anyone with any information about the murder of Jessie James should contact Crimestoppers on 0800 555 111.