Manchester's savvy business minds will gather this summer in a hope to learn the tricks of the trade from big high streets names like MacDonald's at this summer's British Franchise exhibition. 
With towns such as Warrington increasing its numbers of successful new businesses by 30% from 2004 to 2013, the north of England is seeing a significant amount of economic expansion and is living up to George Osborne's 'Northern Powerhouse' strategy. 
With the return of events like the British Franchise Exhibition that comes to EventCity this summer, ambitious entrepreneurs are given the opportunity to start their own businesses and contribute to the strength of the local and national economy.
Pip Wilkins, Head of Operations at the British Franchise Association, explained why visiting a British Franchise Association's (BFA) approved event is crucial to aspiring franchisees research process.
"The British Franchise Exhibition is an excellent way to start researching, with a combination of informative seminars and the chance to meet face-to-face with a wide variety of accredited franchisors and advisers, across a number of business sectors," she said.
The exhibition, taking place on June 19 and June 20, will showcase the benefits of running a business, and offer visitors the chance to discuss potential ventures with franchise brands such as MacDonald's, Mac Tools, Anytime Fitness among other companies offering regional opportunities. 
Attendees will also gain exclusive insight into the proven success of the franchise model which currently boasts the employment of more than 500,000 Brits across the UK and 92% of franchises operating profitably.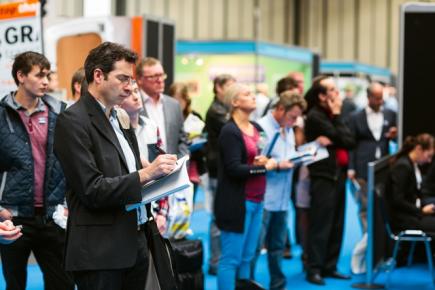 LEARN FROM THE BEST: Attendees will have the rare opportunity to meet face-to-face with top brands
The two-day event will bring together industry experts, key franchise brands and potential franchisees from across the north of the UK.
Pip Wilkins said:"Speakers at the BFA's exhibition seminars are all longstanding experts in their field, providing outstanding access to a wealth of information, and the BFA team are always on hand to provide objective advice."
Budding entrepreneurs will see exhibits from a wide range of industries including property, care food and drink, cleaning, home improvements and fitness as well as others.
A variety of free and informative features as well as first hand guidance from industry experts will also be available to those attending the exhibition.
This includes an extensive conference programme offering over 40 free seminars, finance clinics, and panel discussions.
Topics such as SEO, creative marketing, PR, social media, sales and crowdfunding will also be discussed during various workshops at the two day event.
Speakers will include photo booth champion Joshua Cook, who managed to gain the investment of Deborah Meaden, after appearing on Dragons' Den showcasing his company Zeven Media.
Helen Lawson and Sophia Lucop-Leech, who started up their company Inspired Goodbyes with the help of Business Growth Hub will also be make an appearance at the event.
For more information visit. www.franchisetickets.co.uk