A sheep dog found wandering along the motorway has been saved by traffic officers and taken to a Leigh animal rescue centre – but now he needs to find his way home.
The male border collie was rescued from the hard shoulder of the M58, between junction one and three of the westbound carriageway near Ormskirk, earlier today.
Traffic officers Rob Lawless and James Critchley, who are based at the Rob Lane outstation at Newton-le-Willows, managed to find the pooch and get him into their four wheel drive before any harm came to him.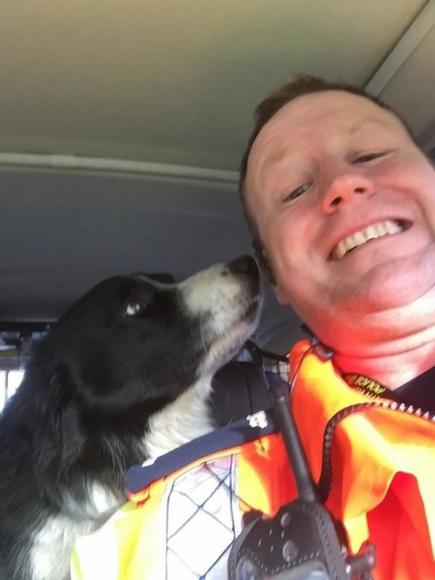 HIGHWAY HERO: The male border collie shwoing the love for one of his brave saviours
Highways England outstation team manager Jane Howard said: "Our traffic officers are very experienced in dealing with these kinds of incidents.
"Animals straying onto the motorway network can cause collisions with drivers braking suddenly and swerving.
"During this morning's incident our colleagues in the regional control centre at Newton-le-Willows quickly set speed and warning signs to alert drivers to the danger and we sent Rob and James out to investigate.
"While our priority in these cases is to contain any incidents and get motorways moving properly again, we try to deal with any animals – especially pets – sensitively and humanely."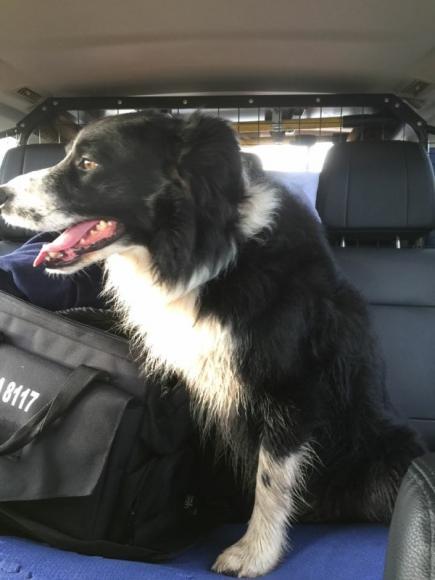 LOST AND FOUND: Luckily this pup was picked up before he got hurt or caused an accident
As there was no sign of the lucky pup's owner, his highway heroes took him to the Leigh Dogs and Cats Home so he could be scanned for a microchip and taken back to his family.
But it was quickly established that the chip is an old one and the home has been unable to contact the dog's owner.
"Rob and James did a brilliant job today in quickly locating the collie, retrieving him from the hard shoulder and making arrangements for him to be taken to the dogs' home and scanned for a chip so he could be reunited with its owner.
"Unfortunately, it appears the chip is an old one but we are crossing our fingers that the owner can be identified as soon as possible and the collie can go home."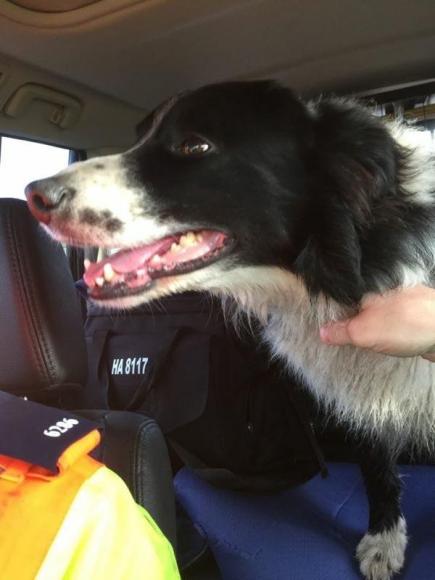 OWNER APPEAL: Highways England urge anyone who knows this pooch to get in touch
Highways England is now urging the owner to contact the home so they can be re-united with their collie.
Anyone who knows the identity of the owner of the border collie can contact Leigh Dogs and Cats Home on 01942 671 215.