'Super Thursday' proved to be a miserable day for Labour, in what was the first public referendum on the glossy new direction for the party, and the man leading the lonesome expedition, Keir Starmer. An expedition into the electoral wilderness some say. An outback of rain-soaked tents, camping equipment and the Liberal Democrats.
Referendums have not been kind to Labour in recent years – the unofficial Hartlepool Round was no exception. The Conservatives now take hold of an area they haven't held since 1964. In the lifetime of Hartlepool politics, Labour has been undisputed top dog. The party has won every election here since 1945 bar one. That is until now, of course.  
Boris Johnson managed to increase his party's vote share from less than 29% in 2019 to 52% in 2021 in Hartlepool. The Labour vote has more than halved since 2015. This is now a comfortable Tory seat.
Hartlepool shows a fundamental shift in the power lines of British Politics. A re-routing of the political hardware that has long been understood and respected as the de-facto house rules in Britain.
This is a pattern that has made Labour folk grimace since December 2019. The night the Red Wall came down under fire from Conservative Party blitzkrieg.
Naturally, this poses serious questions for the Labour leadership. What do voters want from Labour? What don't they want? What sort of politician do they want leading Labour? Why are Red families voting Blue? How 'woke' is too 'woke'? Leave or Remain? Tie or no tie?
Before the last of the ballot boxes could be sanitised and counted, the knives were out at Labour HQ. Whose 'eds on the block? Some hours later, the Twitter town criers were exclaiming 'the death of the Labour Party!'
The red rose may have finally wilted.
"The party at this moment in time is travelling in the wrong direction", Ian Lavery told me when we spoke after the dust had settled over Hartlepool.  
Lavery is Labour MP for Wansbeck, a post held since 2010. He is part of a now endangered species of Labour MP's whose native habitat, the North East, has been hacked down, sawed open and dyed blue.
For Lavery, the poor performance in Hartlepool was written on the wall long before election day.
"What we've obviously got to do as a result of Hartlepool is to listen to people because what happened in Hartlepool was foreseen by a lot of people", Lavery said.
"Since Friday morning we've seen the party continue in such a dramatic chaotical fashion. It's unreal. This is the sort of situation we find the party in. That's why we really need some sort of change.
"It wasn't right that the local members didn't have a choice of who they wished to represent them. And was it a sensible decision to put Paul Williams (on the ballot for 2019 in Stockton South)? He's a very decent man, but his views are probably against the vast majority of people in Hartlepool in terms of Brexit.
"People are sore. People have got the right to be upset and of course we've got to realise that the people of Hartlepool supported Brexit yet the indication from the party was 'well that doesn't matter anymore'", Lavery added.
"You've got to listen to people instead of telling them what they think is wrong. That was unique to Hartlepool. We've got to learn them lessons, we've got to learn them quickly and they're not difficulty lessons. It wasn't rocket science.
"Keir was the architect of Brexit, there's no doubt about that. He was the architect of changing the 2017 conference decision to the 2019 election about having a second referendum. People aren't foolish. Lots of people were following Brexit like they've never followed any political issue ever before.
"But it isn't and hasn't gone away. And just because Keir says to people it has gone away, that upsets them even more because it hasn't gone away. That's the reality in communities up and down this country who many supported, in great numbers, the decision to leave", he added.
In 2016, Hartlepool voted to leave the EU by nearly 70%. Nationally, Hartlepool was the 13th highest area in terms of leave vote.
Lavery believes Starmer must change course now, both in his own relations with fellow Labour MP's and in policy. Or else the party could be at risk of continuing the image of an unelectable, out-of-touch group too busy fighting each other to go out and listen on the doorstep, to the very real grievances of their heartlands.
"Keir's got to change", Lavery added. "He cannot just continue the way he is. But we've got to change as a party, it's as simple as that.
"We cannot get elected under these circumstances. Keir needs to start listening to people and we've got to have some policies. We've got to stand for something. We've got to have a vision of the future instead of just saying as the party strap line 'I'm not Jeremy Corbyn.'
"The party strap line should be something that appeals to the country rather than appeal to some faction within the PLP [Parliamentary Labour Party] and I think that's what we've got to start doing."
Lavery pleaded with the Labour leadership to "stop attacking people within the party. Stop attacking the young people. Stop attacking people who've worked on behalf of the party for generations. Stop attacking people who get out there, stuff the envelopes, knock on doors or get on the telephones."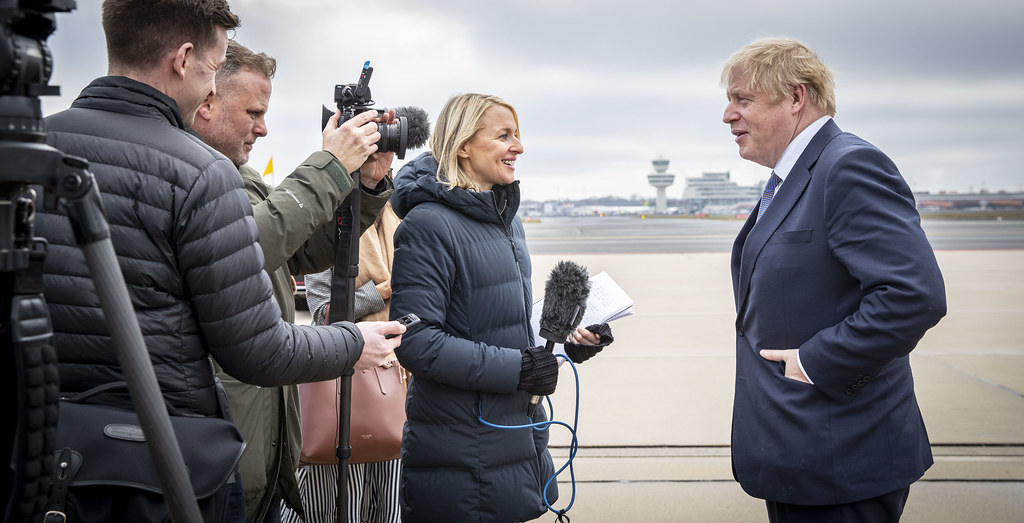 There isn't necessarily a golden rule that Labour will once again inherit power again, especially at a time when the PM knows the rules of spin and image all too well.  The impetus to grab power has to come from Labour action, Lavery believes.
Adding: "Boris Johnson is a huge issue on the doorstep. People love Boris Johnson. He's the biggest fake there's ever been but he's absolutely brilliant at it.
"Until we stop sneering down our noses at anybody who dare like Boris Johnson or tell them again that they're wrong, then we'll not win an election. We've got to make sure we've got something to offer, based by and large on the policies of 2017 and 2019.
"What you've got to do in politics is make people feel like they're part of your party – you listen to people and speak their language. And you want to have meetings where people walk away from them thinking 'You know what, I'm proud to be a part of the Labour Party.' I'm not sure whether some people have got the ability to actually carry that off.
"There isn't any appetite to going back to New Labour. There isn't really any appetite to going back to right of centre. But there was huge enthusiasm to embark on something different, something authentic.
"That's what we need now going forward because you cannot win an election unless you got the working class and middle class working as a coalition. You cannot leave anybody behind."
He believes there is a crisis in what the Labour Party stand for now. With many on the doorstep simply asking, 'Well what does the Labour Party stand for?'
Lavery admits some Labour folk may find that a hard question to answer.
The sobering realisation that staunch Labour voters now prefer to give their vote to Boris Johnson over a Labour leader, is a shift of biblical proportions. An almost Sisyphean task to tackle. But could it be quelled by a new leader?
"If there was a credible leadership challenge, I would look into listening to see what people had to say or thought. At this moment in time, the way the party's going, I'm not very happy with it", Lavery said.
Concluding on the shift that could become the death rattle for Starmer's LabourLite, Lavery noted: "It was Mandelson who said, 'forget the working classes, they've got nowhere else to go', well believe me, they have now."
Main image credit: Ian Lavery MP website
Body image credit: CreativeCommons