A Manchester Dogs' Home rescuer who risked his life to save the animals says the 'nightmare' of hearing the barks of the trapped dogs will live with him forever.
Local residents and staff at the home risked their own lives as they battled through smoke and flames to bravely rescue two dogs.
Liaison Officer Colin Ballance, who lives on site and has worked at the home for 25 years, was the first person at the scene.
"The smoke was horrendous – it was just choking. It was like a bonfire, everything was just burning away," he said.
"I did put my personal safety at risk but I didn't think about it at the time, you don't. I didn't sleep at all last night thinking about all the dogs.
"I ran into the kennels and grabbed the first two dogs by the collar. But by the time I tried to go back I couldn't see in front of me.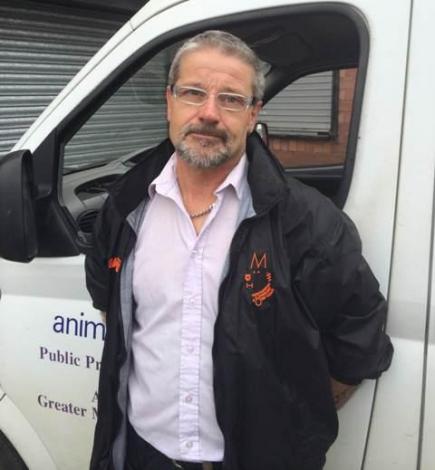 HORRENDOUS: Colin Ballance put his safety at risk to save the animals
"The dogs were there but there was nothing I could do. The roof was falling in and all you could hear was dogs barking, it was a nightmare."
A clearly distressed Lisa Graham, the Site Manager, was keen to thank not only local support but also everyone that has donated via the Just Giving page.
"I couldn't begin to count the number of people that we had here helping. The local community really came out in force," she said.
"There aren't enough words to begin to thank everyone for their support. All I can say is thank you and to ask people to keep the donations coming in.
"With the donations we've already received, we should have enough money to construct a new and improved building."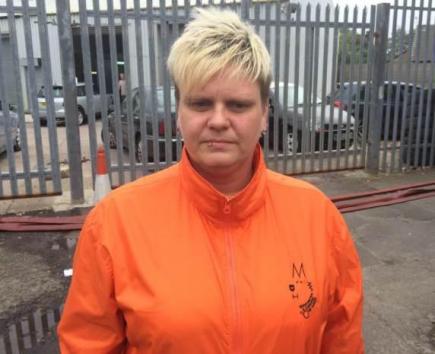 THANK YOU: Donations have been coming in from far and wide
The current total stands just shy of £1million and is still rising.
Site Manager Graham also wanted to urge owners to come forward and claim their dogs, with the sister centre in Grappenhall, Warrington having seen a huge rise in numbers.
"The dogs in the affected area were ready for adoption; they were relying on us to find them homes," he added.
The importance of the centre should not be underestimated according to dog trainer and canine health and exercise expert James Beveridge, 30, from central Manchester.
He said: "I owe a lot to Manchester Dogs' Home; they supported me with my studies during my BSc in applied animal behaviour and training.
"My current dog spent a little time there before we found each other.
"When I finish work today I plan on going there to help with any suitability problems or remedial training with the dogs, while the place gets back on its feet.
"I know the centre relies on donations and struggles financially so I ask people to spend a little less on luxuries this weekend and to give a little to the cause."