More than two-thirds of people surveyed in England in 2022 said they had a good overall experience of their GP practice, according to the latest NHS data.
However, that's almost a 10% decrease since 2020 and 2021 figures, when the Covid 19 pandemic was raging.
And the number of people avoiding making an appointment because it was difficult more than doubled, from 11.1% in 2021 to 26.5%.
The independent survey by Ipsos MORI on behalf of NHS England also revealed a 10% decline since 2021 when patients were asked if they were satisfied with the appointment they were offered the last time they tried to book one.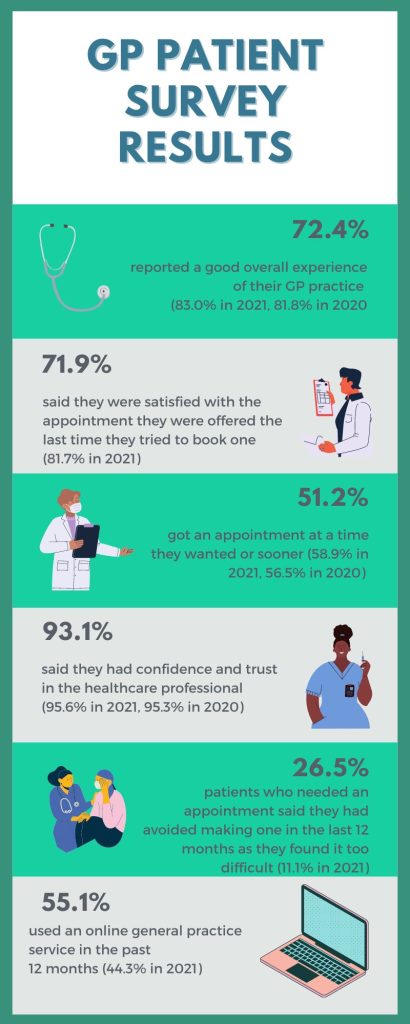 Meanwhile, in the North West Commissioning Region, 73.38% said they had a good overall experience and 13.59% had a poor or very poor overall experience.
Sarah Price, chief officer for health inequalities and population health and deputy chief executive for NHS Greater Manchester, said: "Like other NHS services, GP practices in Greater Manchester have come under significant pressure during the Covid-19 pandemic.
"Practice teams continue to do all they can to meet people's needs in the face of continuing high demand for services and a surge in Covid-19 cases.
"NHS Greater Manchester Integrated Care places a high value on patient feedback and liaises regularly with Healthwatch to ensure this is taken into consideration. We're working closely with practices to help maintain standards of care, whilst supporting staff wellbeing, at this challenging time."
The figures – released today – paint a different picture to a survey released last month which found Manchester was one of the worst areas in England for poorly rated GP surgeries.
The study, conducted by law firm Simpson Millar, used the latest CQC inspection reports and Google reviews to compare 850 different GP practices in 21 major UK towns and cities.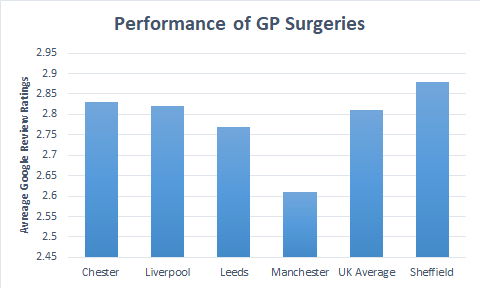 A Manchester resident, Maddie Howard, 30, described the GP surgeries in the city as disorganised.
She said: "(They) often have younger staff who don't give the right level of care, I think there's a lot of prejudice towards mental health issues from disgruntled doctors who see anxiety as an inconvenience.
"I think the doctors can often be arrogant and it's normally the case that there are only a few good doctors in a given practice.
"I've also been treated poorly in the past in the sense that I'd self-referred in the past for NHS counselling for anxiety and a doctor who was clearly frustrated by my anxiety and assumed I hadn't heard of Cognitive Behaviour Therapy doubly referred me which caused me to be dropped from the waiting list. There seem to be lots of disorganisation at all levels."
Another Manchester resident, Hannah, said her experience has been good but after Covid there have been many delays, and is all mostly over the phone.
"When you get a prescription from the hospital, you have to take it to the GP first and then collect it at the chemist that takes time. They should be digital prescriptions," she said.