It will be all hands on 'duck' this Good Friday as thousands of plastic ducks will be launched into the River Irwell.
Thousands of families are expected to line the riverbank to watch the annual Manchester Duck Race – a tradition raising money for Brainwave, a charity that supports children with disabilities and additional needs.
In its 10th year, the free event will see 5,000 ducks float from New Bailey to the finish line.
While the race is undoubtedly for a fantastic cause and a beloved Easter attraction, concerns are raised each year about plastic pollution and the environmental impact of the event.
With Greater Manchester's aim to become plastic-free by 2020, MM's Lucy Milburn, Molly Millar and Adam Maidment investigated whether the clean-up operation will still have an environmental cost.
"We protect our environment and ensure that these plastic ducks do not contaminate our rivers or end up in the sea," a spokesperson from Brainwave told MM.
At the start of the race, a series of nets will be placed in the river to stop the ducks from drifting downstream. Following the event, a recovery team will take to the course in canoes to catch any stray ducks.
"We sweep the river for a considerable time to make sure we have retrieved them all," they said.
"We take all reports of potential sightings seriously and investigate these reports."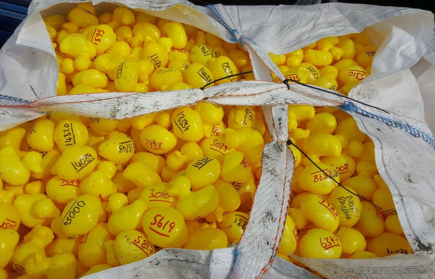 Once collected, a specialist recycling company will analyse the plastic and recycle the ducks into household items, including washing up bowls and kitchen equipment.
Last year, 5,000 ducks were combined with other plastics to make 2,000 pallets for supermarkets.
"There has been an odd duck that has found its way down the river in previous years but we have always retrieved them – we have even recovered ducks from other people's events on the river," the Brainwave spokesperson said.
Gaskells Waste Services provides the service of picking up the ducks, free of charge.
"We got involved with Brainwave four years ago when they got in touch saying they were looking for a waste management company to help them get rid of their ducks in a responsible way," Gaskells' Commercial director Denise Banks said.
"As a company, we're totally committed to the environment, we recycle and re-use as much as possible to reduce reliance on landfill, so are glad to have fitted the bill.
"Once again, we'll be collecting all 5,000 ducks after the race and making sure they get a new lease of life," she said.
However, not everyone is satisfied with the clean-up operation. Luke Blazejewski, an environmental film maker from Salford, first called for the event to be scrapped in 2015 amid concerns that the fundraising event was disturbing local wildlife.
Although the Duck Race promises to leave no ducks behind, Blazejewski believes it is a shame that this method of raising money continues to be used.
"Plastic pollution is a real threat to wildlife," he said.
"I think it's a shame this event still takes place every year, especially after the recent surge of awareness around plastic pollution in our waterways and oceans.
"The fact this event takes place in the middle of the nesting season is not very thoughtful and poses unnecessary risk to birds which are either nesting, or about to start nesting on that stretch of the river," he said.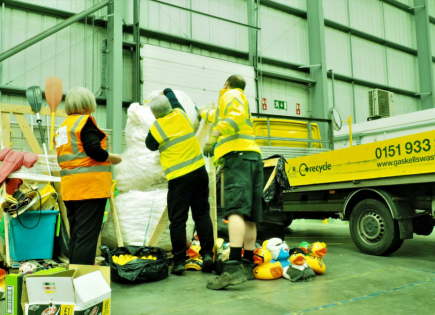 "I understand they have thousands of ducks in the race and it is a difficult task for the clean up operation, but if even one duck escapes at the end, it is not good enough.
"Every year I walk along the river after the race and spot rogue ducks.
"One year I even saw a Canada goose building its nest with one.
"Brainwave is an amazing organisation that does really important work with children  – no one is challenging that," Blazejewski adds.
All proceeds raised from the sale of the ducks help children with disabilities reach their potential. Over the past 10 years, nearly £2m has been raised by the Duck Race.
This year's event is held on April 19 on the River Irwell between 11-4, with the race starting at 2pm.