A trail of tiny DIY libraries which sprung up in South Manchester during lockdown is set to expand to the rest of the city.
Helen Beesley set up South Manchester's first Little Free Library outside her home in Burnage in August 2020 using a collection of unwanted books, a small side table and a cabinet found on Facebook Marketplace.
Interest quickly grew and it wasn't long before Burnage Free Little Library was seeing a turnover of more than 100 books a day.
Others soon took inspiration from the idea, adding their own DIY libraries to what has since been christened the South Manchester Little Library Trail.
Today, the trail consists of more than 25 little free libraries and is continuing to grow.
The birth of Burnage Little Free Library was more than just a community initiative for Helen.
Following the death of her partner in July 2020, the project became a lifeline.
Helen said: "I needed something to do – I'm one of those people that's always doing things, all the time, and obviously friends couldn't come to visit me because of the lockdown.
"I was like – that would be a great project, I can keep myself busy with that and then I won't have to think about all the other things."
Sitting in the sun on her front step with a cup of tea, Helen would often chat with the library's many visitors.
"People would come and get books and say hello, and I could talk to them about something other than what had happened and take my mind off it," she said.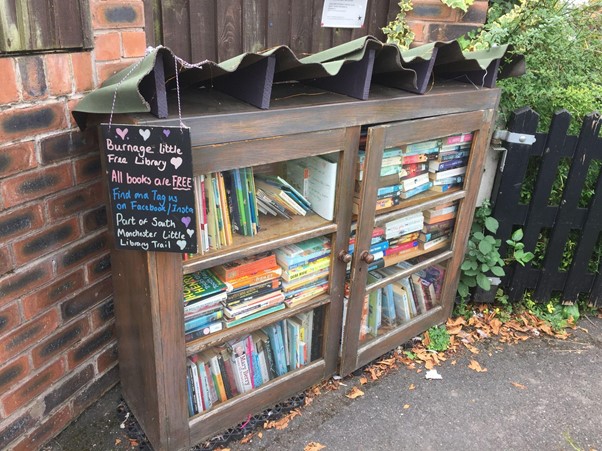 With bookshops and public libraries closed during lockdown, Helen's little library became an important accessible source of books for her community.
Helen said: "I think a lot of people turned to books during lockdown to go somewhere else and not think about the pandemic.
It was a way for people to escape."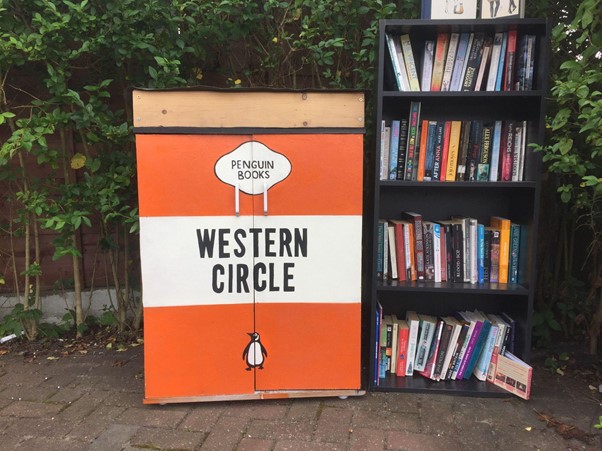 Jeremy Hoad and Paul Magrs were inspired to create Levenshulme Little Free Library outside their home a few weeks after visiting Helen.
Before long, word had spread and they had piles of crates filled with donated books in the hall and the front room.
Jeremy said: "It's always funny when people come along with their kids and the parents tell the children, 'Okay, you can pick one book,' and I come along and say, 'No! Take as many as you want, take 10!'"
"I think it's an opportunity to help people get reconnected with books and literature.
"Some people still find libraries quite intimidating, but if there's a little free library literally on their doorstep they can just come by and have a casual rummage without any of the expectations that they might feel at a traditional library."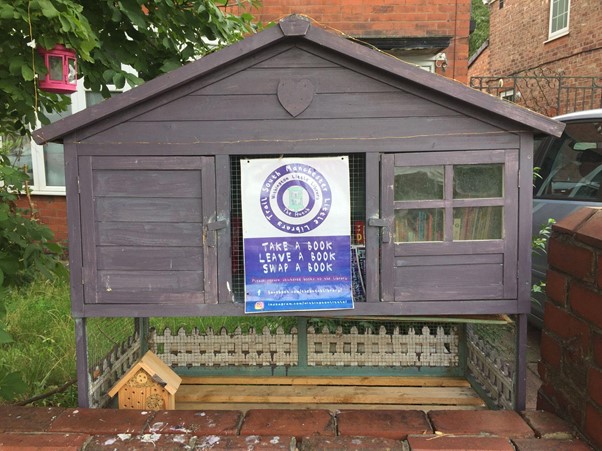 Arash Sedighi opened a tutoring centre in Didsbury in January and was left tutoring online from an empty classroom during most of the pandemic.
He started Manchester's first children's little free library in July.
"The stress of opening our own business, and Covid, stops when we hear children outside discussing which books to borrow on their way home from school.
"It has really meant a lot to me," he said.
Now that restrictions have lifted, Arash is back to teaching in person – but says that the little library is still one of the best parts of his job.
"This project has been bringing people in the community together at a time when they've been at their most isolated.
"During Covid everybody's world shrunk – people have been getting to know where they live and realising how much we all depend on each other.
"Books make people feel connected to other human beings."
Though only in its second year, the Manchester Little Free Library project is rapidly expanding, with a book club and several upcoming events – including an initiative to help others upcycle their own little library.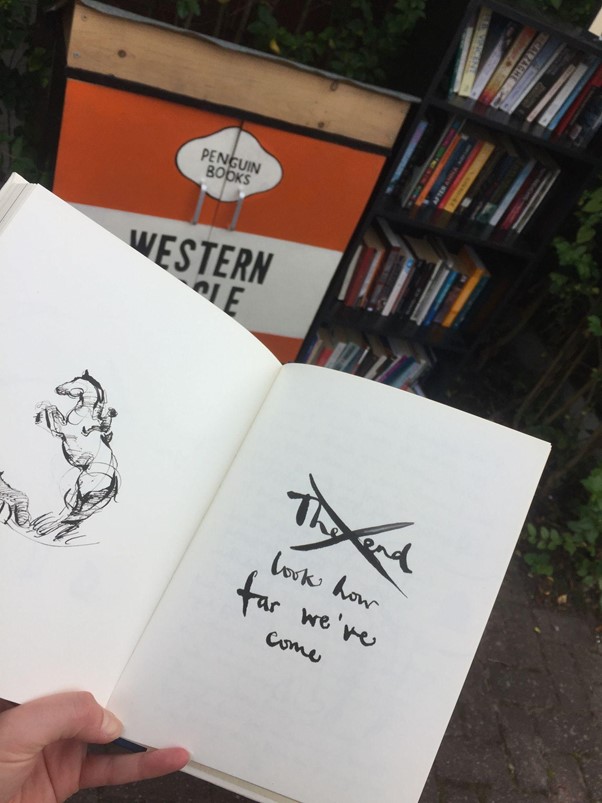 You can find more details about the library trail, including maps of different walking and cycling routes, here: https://www.manchesterlibrarytrail.com/?fbclid=IwAR2OKmB3UhQ3u9AkEJ6q7Z-e_4fXhSdhnwzpY_0sFZhMROYrhBcg4fLAqe0
You can stay up-to-date with upcoming Little Free Library events here: https://www.facebook.com/groups/965800803827652/
Main image: A sign at Burnage Little Free Library