A charity ambassador from Sale will be scaling the heights of the Pennines as they take on a daunting 100km walk to raise funds for meningitis research on its 25th anniversary.
Christine Etheridge will walk from Sheffield to Manchester along with members from The Meningitis Research Foundation on Friday May 23.
As a regional ambassador for the foundation since 2012, Christine has a personal connection to the support of meningitis research that pushes her fundraising determination further every year. 
"My son Ben contracted meningitis in 2004 at the age of three," she said.
"He was critically ill in hospital for eight weeks but fortunately recovered and is doing really well.
"He is 13 now and still having on going treatment and operations on his legs due to the damage the illness caused."
This isn't the first time that Christine, 48, has put on her hiking boots, rolled up her sleeves and aimed to raise as much as possible for the cause.
"Last year I climbed Kilimanjaro," she said.
"It was the most physical, toughest, mind over matter amazing thing I have ever done in my life and raised over £6,000.
"This is my next challenge but it's a lot closer to home."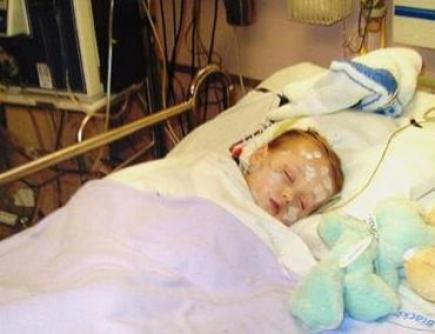 LUCKY: Christine's son Ben contracted meningitis aged three but fortunately recovered 
The walk will run through the beautiful Peak District National Park, over hills, alongside rivers and through a wealth of majestic scenery.
It will end, over a week after its start, with a trip to the National Meningitis Reference Laboratories and its participants will be guided through the Genome Library project, a world first in medical research.
The vision of the Meningitis Research Foundation is to live in a world without meningitis or septicaemia and the charity has spent over £17 million on research since its launch in 1989.
It also offers support and assistance for those who are actively affected by the disease. 
"Since the charity began the number of deaths from meningitis in the UK has halved," CEO of MRF, Christopher Head said.
"None of it would have been possible without our supporters and their amazing fundraising efforts.
"We are so grateful to Christine for taking on yet another challenge on our behalf and joining us in this walk to mark our anniversary.
"It's thanks to people like her that we have been able to change the landscape of meningitis in the UK and Ireland."
The Walk is adaptable to all levels of fitness and people can join Christine and her fellow hikers for the whole walk or just a single day's stroll.
To take part and register it's £10 per person or £25 per family and all details are available at http://www.meningitis.org/helping-us/fundraising-events/walk#sthash.XY9ie5fh.dpuf