Peace activist Colin Parry insisted that the Government will open a dialogue with Isis at yesterday's Oldham Peace Conference.
The father of one of the two 1993 Warrington IRA bombings victims, Mr Parry provided the keynote speech at the community conference at the Queen Elizabeth Hall aiming to find an answer to the elusive question: is there a formula for peace?
And after more than 20 years of campaigning for peace, the activist claims that the Prime Minister will speak to the latest terror threat.
"I am damn sure that somewhere down the line there will be dialogue with Isis. There has got to be. Whether we find it offensive or not, far more offensive is body counts and deaths," he said
Organiser Bruce Penhale bowed to pressure from Oldham residents to host the conference after receiving hundreds of letters about the Gaza conflict in the summer.
When a petition to the council for 'action to be taken' reached 8,300 signatures in 10 days, the council knew that public opinion was crying out for such an event.
And Mr Parry was picked as keynote speaker after winning significant admiration for the message guiding his work in the field over the years since his son Tim lost his life.
Mr Parry is quick to remind people that his was not a background in politics. Before 1993 he was a HR executive living in a suburban town not dissimilar to Oldham that few would have considered as a likely terrorism target.
The success of his campaigning has resulted in the establishment of a highly successful charity and centre for people involved in conflicts: The Tim Parry Johnathan Ball Foundation for Peace.
In his session, Mr Parry outlined the main principles of the Foundation's work, titled as: no nonsense, open door policy, discount knee-jerk reactions, optimism and enduring legacy.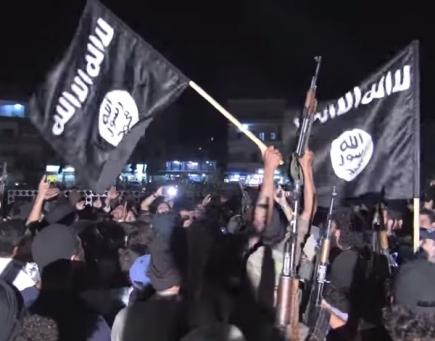 DIALOGUE: Mr Parry insists the Government will talk to Isis based on his experiences (©Vice News via YouTube with thanks)
First and foremost, the centre's guiding message is action rather than inertia.
Mr Parry said: "There is no point in someone saying 'I wish there was peace'. If you wish there was peace you have to get off your backside and do something about it."
Then there is a willingness to talk to people on all sides of the political equation and he explains what first led to this realisation:
Mr Parry said: "On the Monday following the Saturday after the IRA bombing, a talk between the Government and the IRA went ahead. If you'd told me that that was going on at the time I would have been angry.
"But six months later – I was glad.
"An emotional state of mind can change. When my rational mind took over my outraged mind I realised that was the right thing to have done.
The Foundation has invited players from conflicts all over the world to participate in events – even former Provisional IRA chief Martin McGuinness.
Mr Parry said: "We have an open-door policy [at the centre]. There are people who come whose politics I don't agree with at all. I keep that to myself.
"We had protesters outside when Martin McGuinness came. Those people vociferously disagree with our philosophy. But you can't be a peace organisation and cherry-pick the people you speak to.
"I don't disguise the fact that Martin McGuinness and I get on well. Sometimes I have to pinch myself when I hear myself say that! For many years he was seen as the devil incarnate.
"But he is no different from many people around the world. He has migrated from that state of being in armed conflict into government. There are many examples."
There have been critics of the Foundation's approach over the years, but Mr Parry explained that he did not get angry in the wake of his and Warrington's tragedy.
"There was sporadic unpleasantness in the community," he said.
"They weren't people that we knew and that is often the case. The anger often arises in people four or five times removed from the heart of the issue.
"I have met many people who have been bereaved and they are more often than not not angry. They are more driven by a desire to make their loss count."
Parry insists he gained optimism from the attack that claimed the life of his son after the attack seemed to come at a time when hope was in short supply – and that approach paid off.
"[In 1993] we were not very hopeful that peace would be achieved in our lifetime," he said.
"And yet on August 31 in 1994 the IRA from midnight declared its first ceasefire. Ironically this was Tim's birthday. And then the same happened with the unionists' ceasefire declaration on our other child's birthday.
"This struck us as highly poignant. These little things mattered greatly to us. Probably to no-one else but it mattered to us.
"I see cause for optimism, always. Conflicts are always bleakly described in the media but there are many many people who are working assiduously for peace in the background."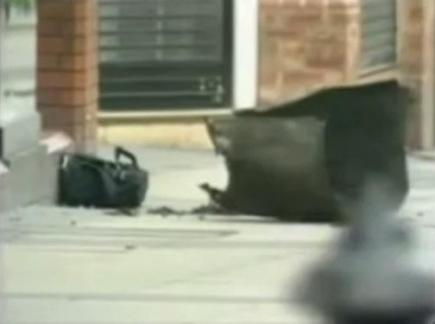 ATTACK: Two bombs hidden in bins 21 years ago killed Tim Parry and Johnathan Ball (©BBC via YouTube with thanks)
Mr Parry believes the public continue to be compelled by their work after 21 years because they have never let the media put words into his mouth about what had happened to them.
He said: "[Our grief] was accompanied by a huge amount of media attention. That attention never really went away.
"I think they were interested in the story not only because it was a tragic story but also my wife and I typically made reasonably considered remarks.
"I didn't have any objectionable remarks to make – I didn't want to sound angry or like I wanted revenge. It didn't occur to me.
"I think we developed a platform. We weren't particularly religious, in any party sense political, just two people who had lost a child."
Image courtesy of iTookYourPic via YouTube with thanks