"We do whatever it takes to get to a landmine before another child does," reads the website of Manchester-based charity MAG.
The Mines Advisory Group is a global humanitarian and advocacy organisation which finds, removes and destroys landmines, cluster munitions and unexploded bombs from places affected by conflict.
The organisation first came about in 1989 in the Lake District when Rae McGrath, a British Army engineer, witnessed first-hand the crippling and often fatal impact of leftover landmines on civilians.
In 1992 MAG joined forces with several other non-governmental organisations (NGOs) to form the International Campaign to Ban Landmines.
After years devoted to campaigns and research the Ottawa Treaty, or the Anti-Personnel Mine Ban Treaty, was signed by 122 countries in 1997.
Later that same year the ICBL jointly received a Nobel Peace Prize for its efforts.
Years later MAG continues to save countless lives and has grown into a major international operation with more than 5,000 staff working in countries across the globe.
Since the very beginning, the charity has helped more over 19 million people in 68 countries rebuild their lives and livelihoods after war through both landmine clearance and risk education in the communities.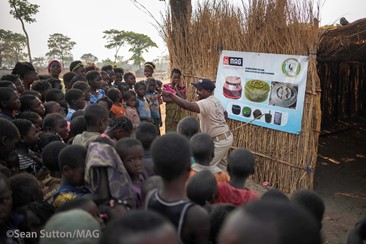 Sean Sutton, photojournalist and MAG's international communications director, told MM the results were "amazing".
"You can't imagine anything more tangible really.
"Mines and remnants of war are related to everything in life.
"That's the story: the conflict, the people going home, people growing food, their access to water."
When civilians return home, they are reliant on the international community for support. But, in many places, like Cambodia, that is not a part of their culture and they feel that pressure to return to their ancestral land and grow their own foods.
"For that reason, most people who stand on a landmine knew they were in a minefield," Mr Sutton said. "Mines are always a part of the narrative."
Working with the communities most affected is incredibly important to MAG and essential in ensuring affected areas are cleared.
In the late-1990's, MAG was the first organisation to carry out community liaison. It is now seen as integral in combating the threat of landmines and unexploded bombs.
Mr Sutton emphasised that MAG's community liaison teams are vital to the process: "You can't go in with a foreign perspective on how to solve a problem.
"They need the expertise and the support and the training, but it has to be up to them to determine what is best for them."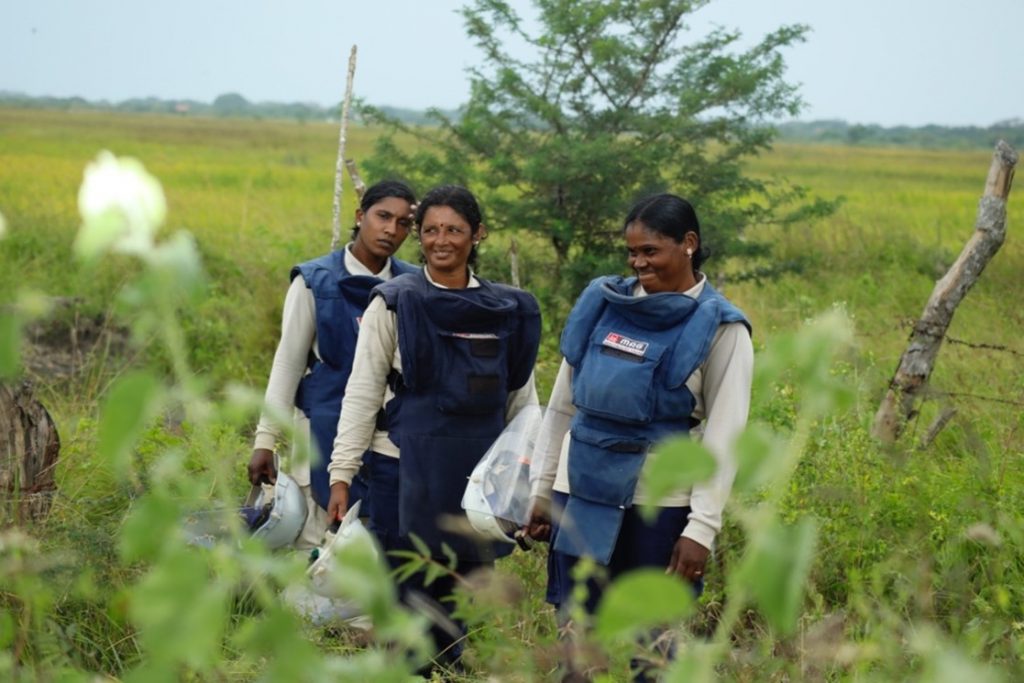 Women at MAG
This Women's History Month MAG is celebrating the stories of their fearless female colleagues and committing to help bridge the gender gap in the humanitarian sector.
Women and girls are often disproportionately affected and more likely to be affected by poverty or be denied their right to education in areas affected by conflict.
Despite this a 2019 Mines Action Canada survey of 12 NGOs involved in mine action, including MAG, showed that only 20% of operational staff were women. By the end of 2020, that figure reached 26% for MAG.
"We still have a lot of work to do with that," Mr Sutton emphasised. "It varies in different countries as to how easy or difficult it is."
Ten years ago when MAG started working in Lebanon, for example, it was tabooed in society there for women to be involved in such a dangerous job. 
But, a few women started and were trailblazers for the community. 
When working with local staff it is unfortunately not a one-size fits all solution but MAG prides itself on always listening and learning to ensure more women do get involved.
At 31, Laleema Senanayake is the youngest member of the Sri Lanka senior management team.
She told MM: "I always wanted to work in the humanitarian sector.

"At MAG my colleagues are from different backgrounds and have different opinions from mine but we work for a common purpose.
"It is important to get more women involved in the sector.
"Studies show that gender-based violence increases in crisis situation. 
"If we could have more women involved they could bring more expertise and empathy."
Demining operations in Sri Lanka have among the highest proportions of female to male deminers in the world, a study by Geneva International Centre for Humanitarian Demining shows. At the time of the study, 39% of demining staff were women.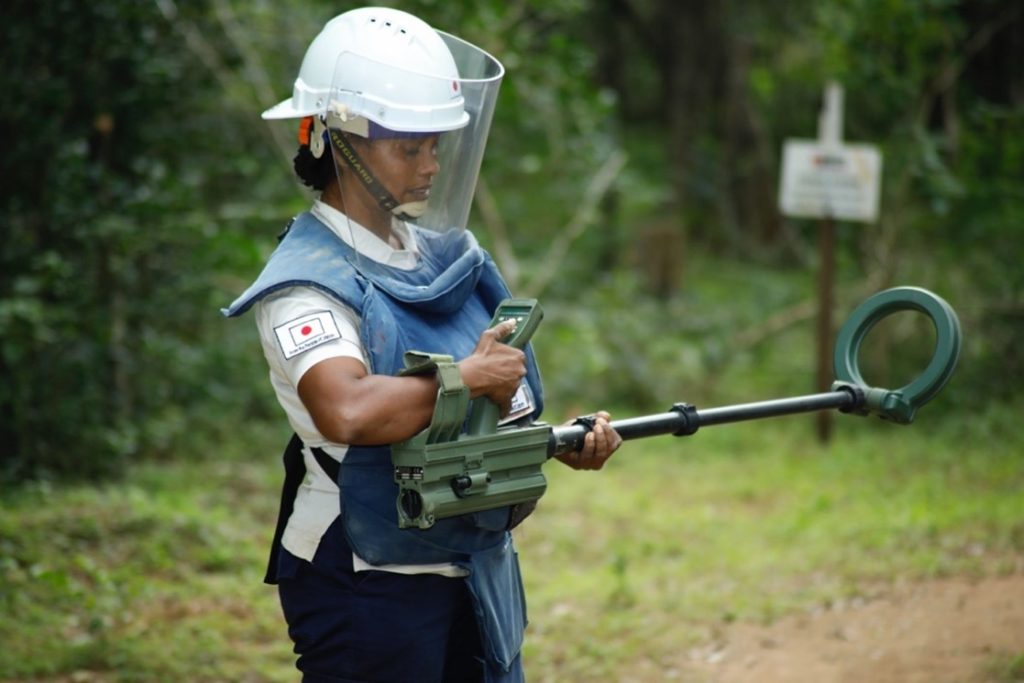 Laleema continued: "The mine action sector is one of the only sectors in Sri Lanka where women and men work alongside each other and have the same benefits, like equal access to promotions, and income.
"A humanitarian organisation that values women and provides a safe working environment which uplifts them means the women will value themselves.
"Half our management team is female so we are collectively able to create a safe workplace where they can contribute to ensuring the female workers in community liaison or demining teams can carry on their work without any hindrance."
A mine-free world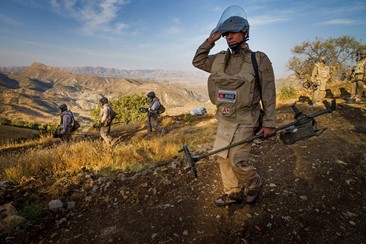 Currently, 164 countries are bound by the Mine Ban Treaty. 
Despite this there are still challenges to overcome in the fight for a mine-free world. Non-state armed groups (NSAGs) and their use of antipersonnel mines, particularly of an improvised nature, have played a large part in the high number of casualties this year. 
2019 was the fifth year in a row with high numbers of recorded casualties due to the indiscriminate use of antipersonnel mines and other explosive remnants of war as reported in Landmine Monitor 2020.
In 2019, children accounted for 43% of all civilian casualties where the age was known.
However, there is still hope for a mine-free world. 
Mr Sutton said: "Mines have been stigmatised and now you hear when mines are used that people condemn them.

"That's why in 2014 it was a shock when ISIS were making them themselves. Had it been the past they may have just bought from someone but they're not as readily available.
"ISIS laid the most extraordinary amount and they built factories all over the place to make them. The smallest ones are about six kilos and their triggering devices are sensitive. 
"The pressure of a child's footstep would set them off and yet they're powerful enough to blow up a vehicle.
"We cleared over 10,000 ISIS mines in the first year, 2015. We're still clearing them. But ISIS showed us people are always going to find ways to kill each other it seems. I wish that wasn't the case.
"Before they were an accepted weapon to use, now they're not. I absolutely believe in a mine-free world."
To find out how you can help MAG visit their website: https://www.maginternational.org
Main photo credit: Sean Sutton, MAG