Traditionally they are set up in schools and libraries but these pictures show how polling stations can now be based in a pub, estate agents -and even a shipping container.
Voters in Salford, Greater Manchester did a double take when they were asked to place their vote in a green 20 feet long crate normally used to ship cargo overseas.
Locals could also  vote at Carr and Hume Estate Agents and the Unicorn pub and even Salford Lad's Club which was immortalised on the back cover of The Smths 1986 album 'The Queen is Dead.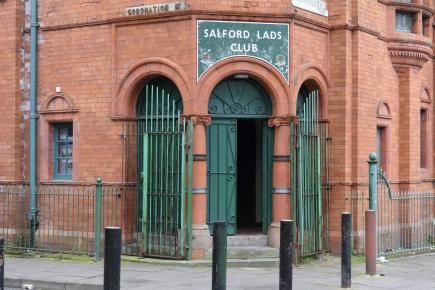 WILLIAM (HAGUE) IT WAS NOTHING? Salford Lads Club, which The Smiths famously posed outside of is now being used as a polling station (© Cavendish Press)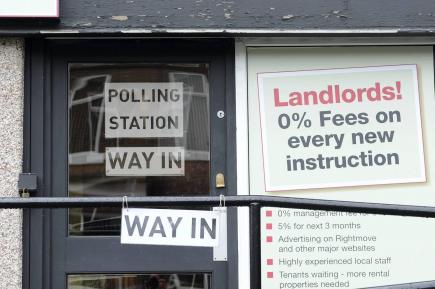 CAST YOUR VOTE: Council and European Parliament seats are hot property (© Cavendish Press)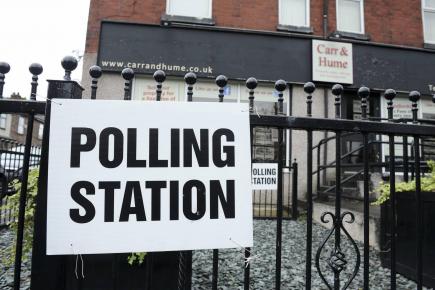 HOUSE (OF COMMONS) TO LET? Another estate agents-cum-polling station (© Cavendish Press)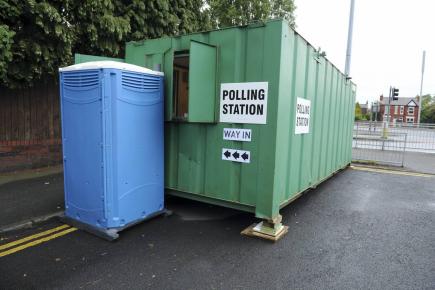 SHAPE UP OR SHIP OUT: Voters can make their choice in this old shipping container (© Cavendish Press)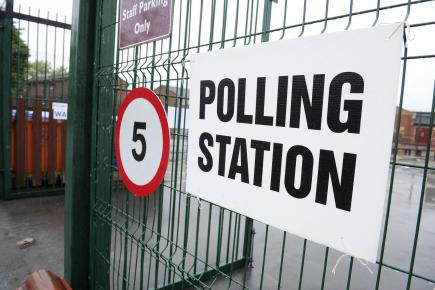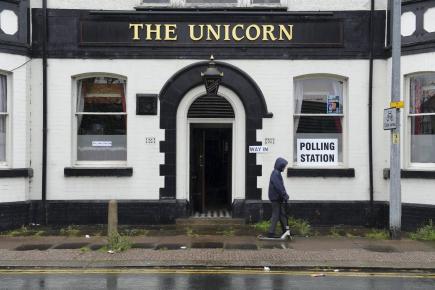 A REFRESHING CHANGE? Pubs are now being used as polling stations across Manchester (© Cavendish Press)
Story via Cavendish Press.
Main picture courtesy of Jennifer Boyer, with thanks.