The People's History Museum reopened this week with a new exhibition showcasing the legacy of Batley MP, Jo Cox.
The 'More in Common' exhibition displays stories and artefacts from both Jo's life and Manchester's diverse communities, inspired by Jo's 2015 maiden speech.
Central to the exhibition is the Jo Cox memorial wall, now on display to the public for the first time since Jo's murder in June 2016, where it stood outside the Houses of Parliament.
The wall features tributes from hundreds of people and stands alongside the museum's new digital 'Wall of Hope'.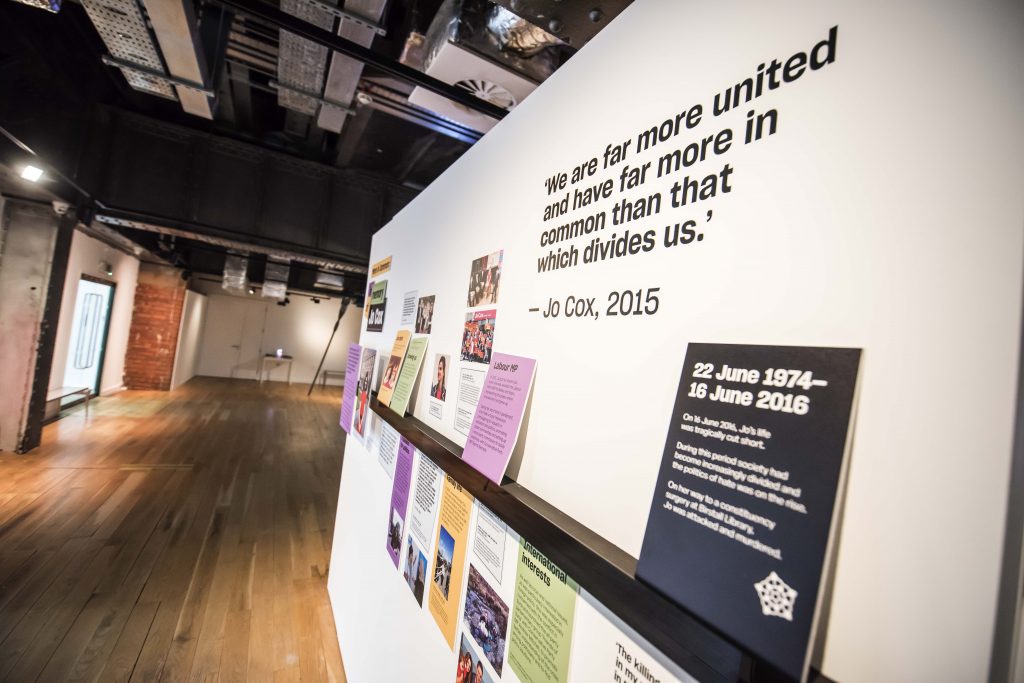 Visitors in person and online can leave their own messages to Jo on the new wall.
Placards, banners, and artwork made for Jo are also on display for the first time.
The family-friendly exhibition is part of a wider programme on migration, which is also explored in the museum's new '#WELCOME?' exhibition.
'More in Common' runs from Wednesday 19th May 2021- Sunday 24th April 2022.