A World War II bomb was discovered in Droylsden on Sunday, causing temporary road closures on both sides of Ashton waterway.
Magnet fisher Sophie Doyle, 27, caught more than she bargained for when she discovered a historic mortar bomb, near lock 16 on the city's canal network.
She was spending the day cleaning up Ashton canal with a group of fellow volunteers when she found the explosive device.
Using a 550-kilogram industrial magnet, she caught the suspected mortar shell, which is around the size of an American football, before carefully placing it on the pathway at the side of the canal.
Bolton born Sophie, who works for Greater Manchester Fire and Rescue service, said: "I felt like my heart stopped as I knelt down looking at it.
"I had suspicions of what it was as it had all the characteristics of a mortar bomb, so I put on a pair of chemical gloves before putting it into a bucket of water to stabilise it."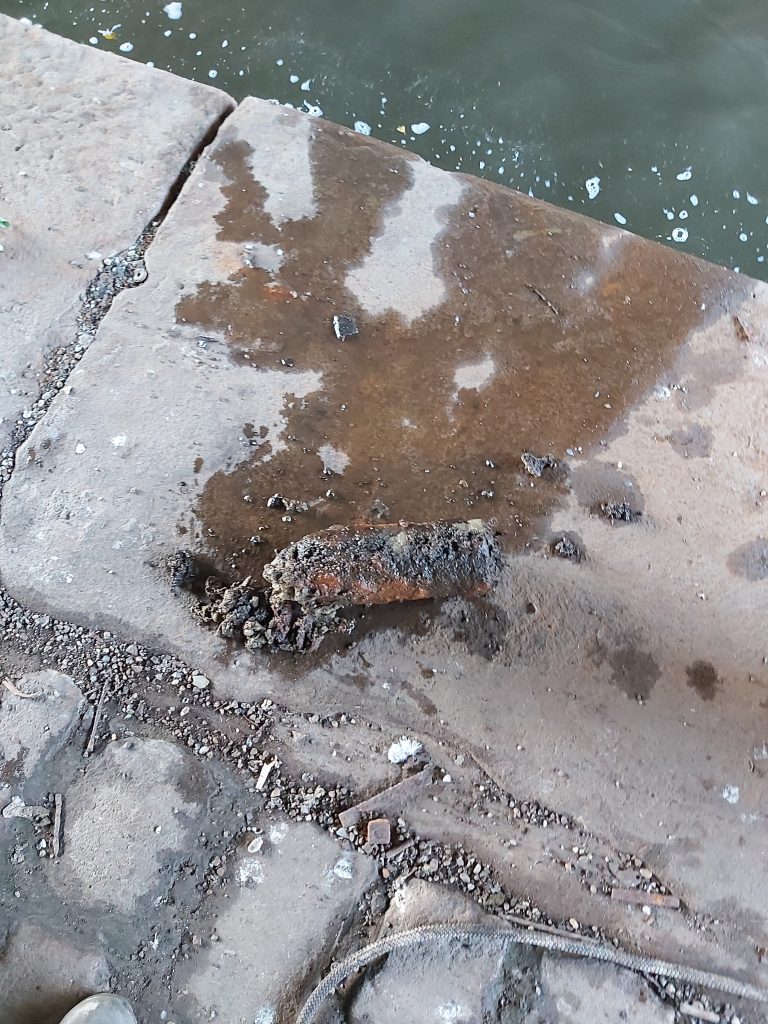 Her fellow volunteer, Kieran Hurst, 25, called the police, who quickly arrived at the scene, before calling the bomb squad to remove the device safely.
Sophie has since learned that the bomb was in fact the explosive part a World War Two 57mm anti-tank artillery shell – which was later detonated in the moors outside of Manchester.
This caused a tremor that caused the ground to shake about half a mile away.
"I'm just glad that it was me who found it and not someone uninformed who could have mishandled it, potentially leading to multiple fatalities," she added.
"It highlights the dangers of what's lurking beneath the water to people who fancy cooling off in rivers or canals when the weather is hot."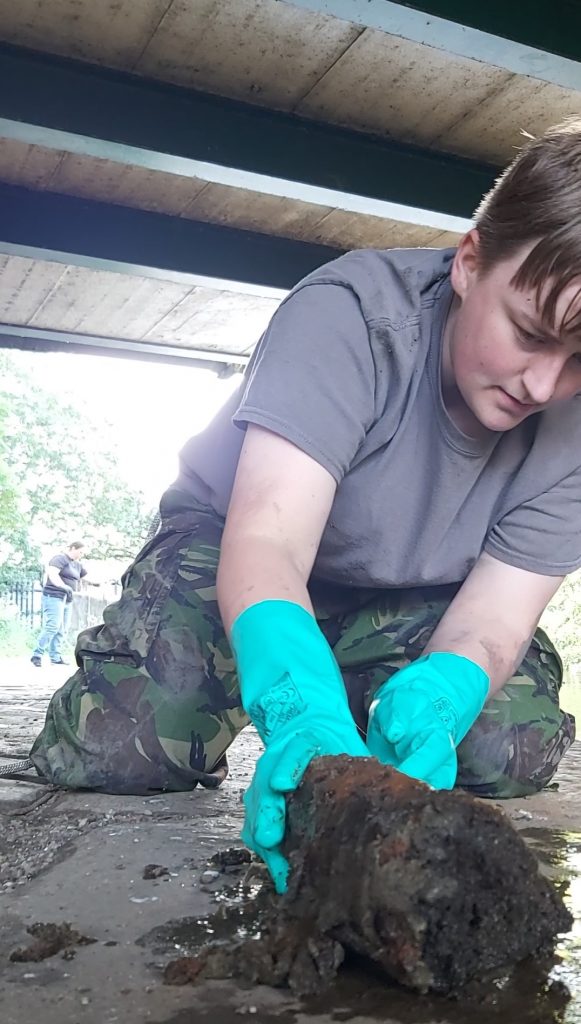 A Greater Manchester Police spokesperson confirmed: "At around 4.10pm on Sunday, September 20, police were called to reports that a mortar shell had been found in the canal off Edge Lane, Droylsden.
"Officers were in attendance and a cordon was put in place as a precaution. The device has now been safely removed."
Sophie recently became interested in magnet fishing two months ago, after watching some YouTube videos on the hobby.
She said: "I am passionate about the outdoors.
"Magnet fishing is for those who want to help clean up the waterways to maintain a sustainable clean environment which has a number of benefits.
"For example, clearing obstructions and hazards to narrow boats, barges, kayakers and canoers.
"We also strive to lessen the damage being caused to wildlife, which is sadly caused by people discarding and dumbing things in the canals and rivers."
"It has also improved my mental wellbeing."
In her work within the fire service as a community safety advisor, she has given presentations in schools on the dangers of the canals, but even then, she had no idea that she could find ordnance beneath the water.
She has now created a YouTube channel of her own, and a Facebook page Magnetic Pull, where you can learn more details about the art of magnet fishing.