Salford celebrated one year since the launch of Lime e-scooters this week with a special event to mark the milestone.
Organisers of the scheme say Salford's 33,000 users have saved 145,000 lbs of CO2 in one year with the 100,000 journeys that have been made.
Lime estimates at least 25,000 of their Salford journeys have replaced functional car trips over the past 12 months.  
Hal Stevenson, 25, Lime's Public Affairs manager explains: "The key thing is getting people out of cars."Stevenson continues: "We are really taking strong steps in tackling issues with air quality and congestion that are common across many UK cities."
And now the company aims to continue its endeavours by expanding and increasing the number of vehicles.
In the next couple of weeks Lime's reach will develop to Salford Royal Hospital, allowing NHS workers to take advantage of the Lime Access programme.
Lime provides a 50% discount on an unlimited basis for Lime Access users across all their UK services, including Salford and Rochdale.
Lily Scotts, 20, a Salford resident and student at the University of Salford admits: "I find them really convenient. I use them more than buses, they are a lot cheaper."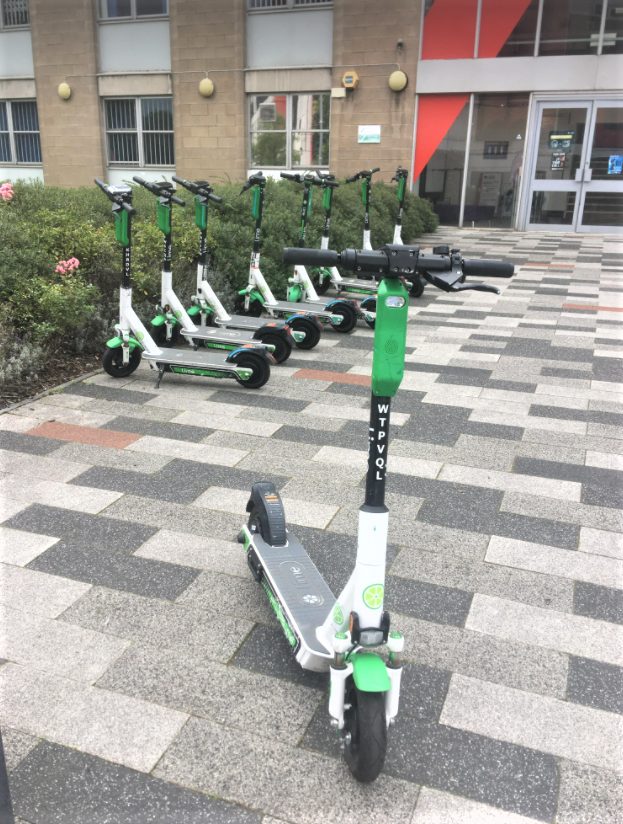 Financially, Lime have also begun an initiative supporting Greater Manchester Mayor's Charity allowing users to donate or round their trip up to the nearest pound, with Lime matching these donations.
Salford City Council and Transport for Greater Manchester are working with Lime to ensure their key aims of improving air congestion and implementing safeguarding policies such as well-managed parking, are met.
Stevenson explains: "There's no point in addressing issues regarding air policy and pollution if you're ending up creating other issues like pavement clutter, access issues and trip hazards."
Lime's Salford users can only leave scooters in marked bays.
Lime's UK and Ireland general manager, Sam Merullo says: "I am thrilled at Salford's enthusiastic embrace of the scheme. What we are trying to do is solve problems for communities."
Lime pledges a safe, sustainable and reliable service for Salford residents.