Artist led-project Box on the Docks is re-imagining public dining for the Covid-19 era.
Based at Salford's Media City, guests can book specially designed sheds and greenhouses – affiliated to different restaurants – and eat with up to six other people.
Organisers commissioned local creatives to make the "dining pods", which double as art installations.
Gemma Saunders, the programme producer for Quays Culture, said the venture was a "brilliant way to support artists" who had lost out on work during the crisis.
'Our voice from lockdown'
Art collective Manchester Street Poem, which highlights the experiences of marginalized people, began collecting personal stories at the start of the pandemic.
"Every week we were meeting over lockdown [via video link], and we were coming up with lots and lots of what we considered to be inspiring messages," says senior project manager Simon Leroux.
The group later used these words, referencing relationships and family, to decorate their installation.
"We just wanted the shed to be our voice…what we thought, what we were feeling, where we were at, at the time," Simon says.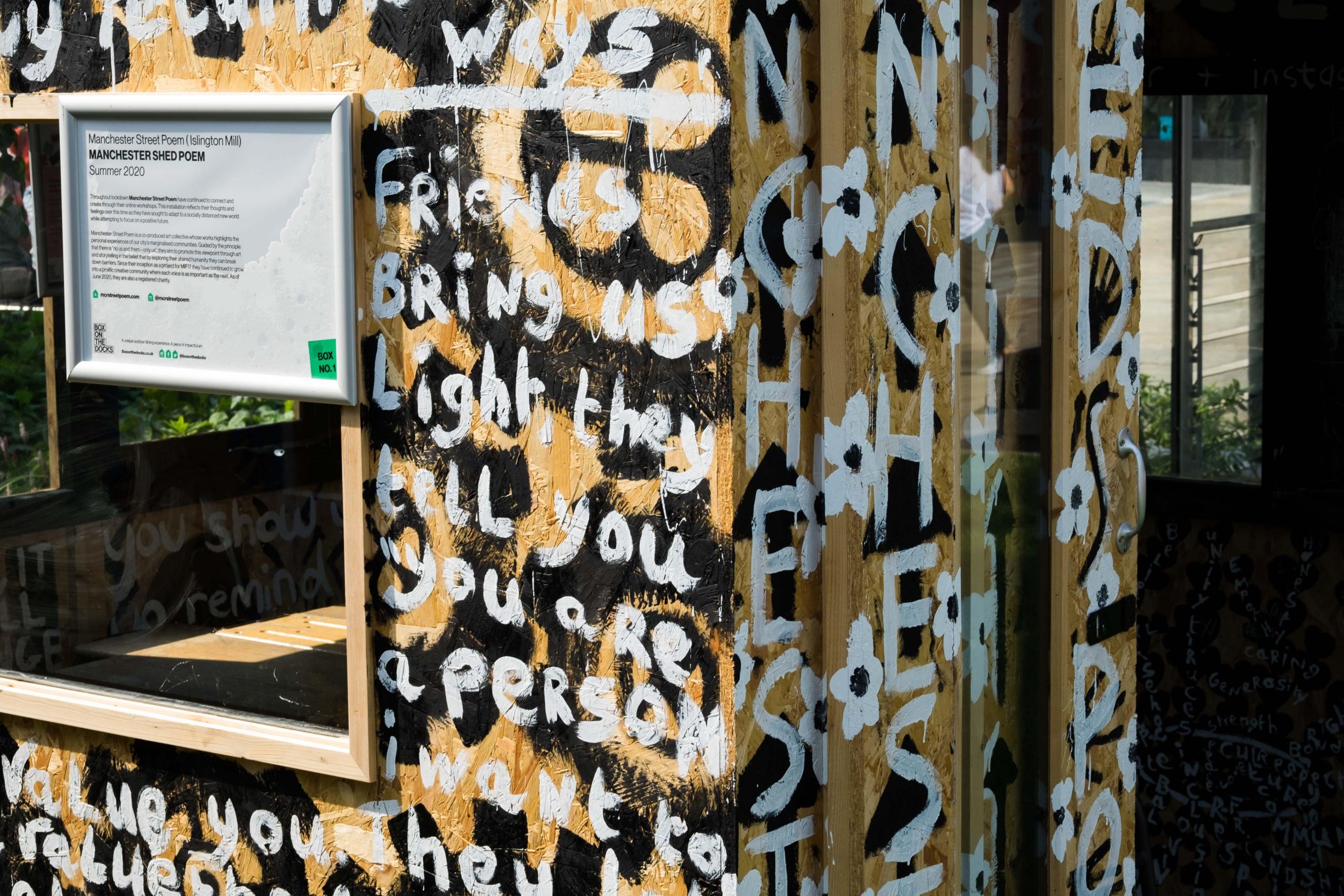 Local illustrator Jack McConnell also found that symbols and concepts from the crisis influenced his designs.
"There's a kind of motif of these…oval half circles in the different colours," he says.
"It was only after that I looked at them and thought they looked like land and hills, but they also kind of looked like rainbows, and the rainbow has been such a huge image for togetherness through this pandemic."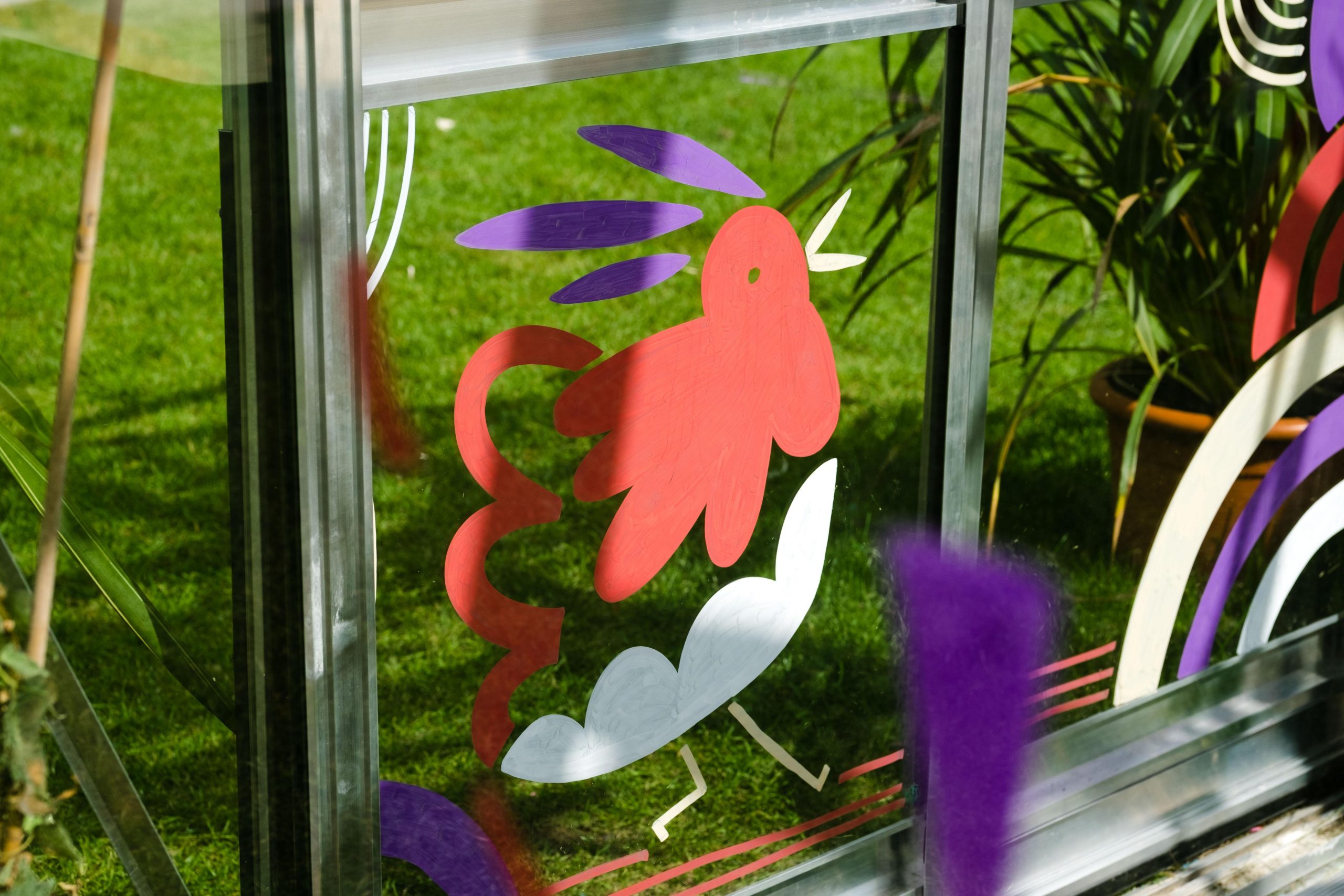 Tasha Whittle, who works with various mediums, used floral themes to decorate her shed.
"For me, it's sort of important to paint these images of nature as a reminder of its importance, but also, [to show] the kind of connectivity and fun and sort of joy that nature brings," she says.
Her installation, coated in vivid sunflowers, has playful, warm characteristics.
"There's yellow film on the windows and on the doors, so when it's closed, you're encased in light!" she says.
A struggling sector
Six different establishments – including Wagamama, The Dockyard, and Grindsmith Coffee Rosters – are letting their guests dine in the boxes.
"The initiative is a brilliant way to support local restaurants and cafés following being hit by the impacts of Covid-19," said Michael Jebelli of Vertigo, another of those participating.
A number of dining concepts have suffered since March, including Pizza Express, Byron Burger and Upper Crust and Zizzi, which all shut sites due to the pandemic.
Chancellor Rishi Sunak's "Eat Out to Help Out" scheme has buoyed the industry, with OpenTable reporting a 27 per cent rise in restaurant attendance compared with last year.
But after it finishes, on August 31, the hospitality sector's viability remains uncertain.
"[The] prosperity of businesses will not hinge on a discount scheme, but if they continue to trade long term," a spokesperson from Manchester City Council told MM earlier in the month.
Box on the Docks is expected to continue into October.