Booksellers in Manchester are using inventive new business models to counter the recent decline in the industry.
Over the past year, the Northern Quarter has responded to an increase in demand for a more personal way to shop for books.
Recently opened Chapter One Books and soon-to-open Aspidistra Books aim to provide readers with both a personable shopping experience as well as an environment in which book enthusiasts can gather.
Chapter One Books, in Lever Street, has various seating areas for customers to enjoy books and bite to eat and also has four typewriters for those who wish to unleash their inner-author.
They're also hosting regular events which will connect readers and authors.
Following a similar model, Joseph Parkinson, founder of Aspidistra Books, will also have a café and hosting readings from local writers once they put down roots.
He said: "We want to position ourselves as being a key part of artistic and intellectual life in the Northern Quarter."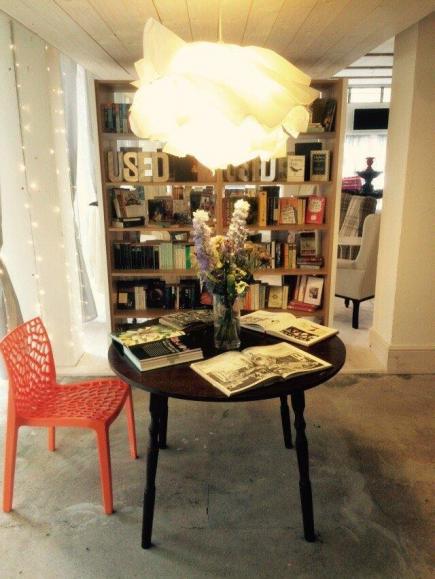 READING PLACE: Chapter One Books has plenty of space to sit and read (Pic: Baz Hoban)
Despite Mr Parkinson's optimistic new approach, independent booksellers and publishers face a challenge due to the dominance of corporations and online retailers such as Amazon.
Over the past few years, the number of independent bookshops in the UK has fallen to fewer than 1,000 nationwide – the lowest since records began.
Many independent booksellers have sought to combat this trend by promoting a 'pledge of independence', which aims to reclaim custom from online corporations.
Lovely time at @chapter1uk Nothing beats. More will be revealed on http://t.co/WuUxSRkwAD pic.twitter.com/JuFCaVLkEJ

(@_SumairaHussain) September 19, 2015
Mark Hodkinson, of publishers Pomona Books, thinks 'the 'pledge of independence' is a great idea'.
He feels the future of independent bookshops lies in catering for specific demand.
He told MM: "There has been a cultural move towards books as artefacts and this has encouraged a growth in the collectors' market, rather than your traditional, standard, if discerning reader."
Christine Cafun, who started Chapter One Books with her sister Lyndsy Kirkman, previously told MM that independent bookshops were 'incredibly important' and needed preserving in a climate where only certain authors are exposed to the public.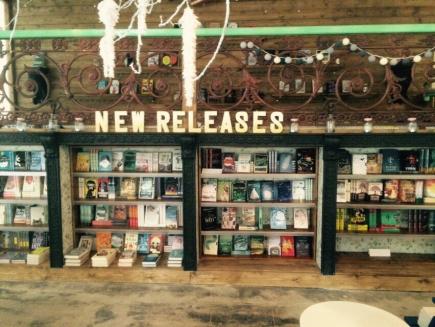 SELECTION: Chapter One Books has a range of titles on offer (Pic: Baz Hoban)
"If we don't have independent bookstores, then we only have the main commercial book giants and will only be exposed to the authors they put in stock," she said.  
"It would be essentially being told what to read and would be like having only one radio station. That wouldn't inspire future generations to take any interest in reading."  
Mr Parkinson has noticed this importance in focusing on particular sections of the market, saying 'if you cover everything, you can't really cover anything.'
Reflecting this belief, Aspidistra Books will cater for specific groups of readers in depth, including those belonging to the LGBT community.
They have already attracted significant social media following, highlighting definite interest in this innovative approach to bookselling.
Although they have not yet found premises in their desired location, Aspidistra Books hope to open as soon as possible and join Manchester's flourishing independent literary scene. 
Picture courtesy of Baz Hoban, with thanks.