A gas leak caused when a car ploughed into a restaurant and hit a gas main brought Hale Village to a standstill and saw the surrounding area evacuated yesterday.
An elderly driver of a silver Jaguar XJ6 smashed into the wall of Piccolino restaurant on Ashley Road at around 2.20pm.
The crash led to the surrounding businesses and homes being evacuated and two of the nearby roads to be closed.
Emergency services including Greater Manchester police, the fire service and the National Grid all rushed to the scene as it emerged that a gas main had been broken in the incident.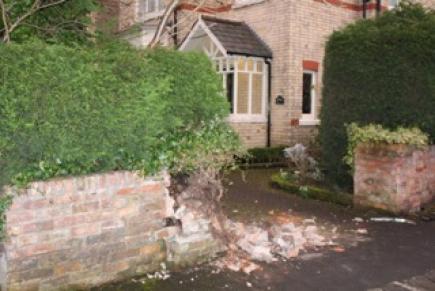 Eye-witness Raymond Wainwright, 59, from Middleton, said: "It was quite shocking to watch unfold.
"The vehicle came along Ashley Road, turned into Crescent Road and hit the wall on the left hand side.
"Then he must have tried to compensate and tried to turn to the right, accelerated across the road and into the wall on the right."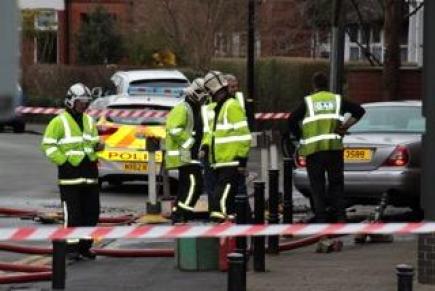 The emergency services opened Ashley Road once the area had been declared safe.
However, disruption to traffic continued into the evening as Crescent Road remained closed while damage to the vehicle and the surrounding area was assessed.
The driver was taken to Wythenshawe hospital to be treated for minor head injuries before the police could make further inquiries.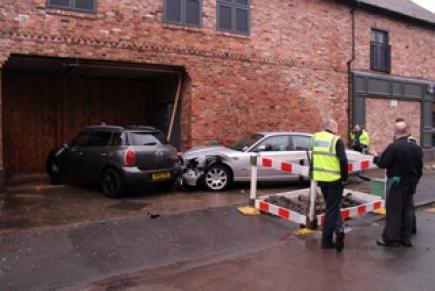 All photos by Deborah Buxton.