A new image has been released showing the area where police believe the attack that led to Robert Hart's death at Parklife music festival occurred.
Robert, 26, from Macclesfield, was assaulted near the Parklife Weekender Festival's main stage around 9.15pm on Saturday, June 7.
Robert was treated by off-duty medics and but he died in hospital several days later as a result of his injuries. 
Police officers investigating Robert's death are currently looking through thousands of pictures, hundreds of hours of CCTV and mobile phone footage.
They have now issued a photograph of the area where the assault took place and are urging people who may have been in that area at the time of the attack to send any pictures and video footage they may have taken.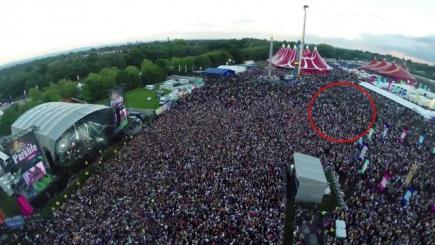 PARTYGOERS: Were you in the red circle?
 
Detective Inspector Richard Eales of Greater Manchester Police, said: "We want people who were in the area at around the same time of the attack to send in your photographs and video footage. 
"There is a strong chance that the person we are looking for, or the people he was with, could be in the background of those pictures or footage and that may prove invaluable to our investigation. 
"I am now appealing directly to the man responsible, the girl who was with him and any other friends that might have travelled to the festival with them: come forward. 
"There remains a £20,000 reward in place for information leading to the arrest and conviction of the man responsible."
Witnesses have suggested the offender was not alone at the festival and was ushered away from the area by friends following the attack. 
In particular, a woman who dragged the attacker away from the area in the immediate aftermath is described as white with blonde, shoulder-length hair, standing around 5ft 7in tall and approximately 20-23 years old.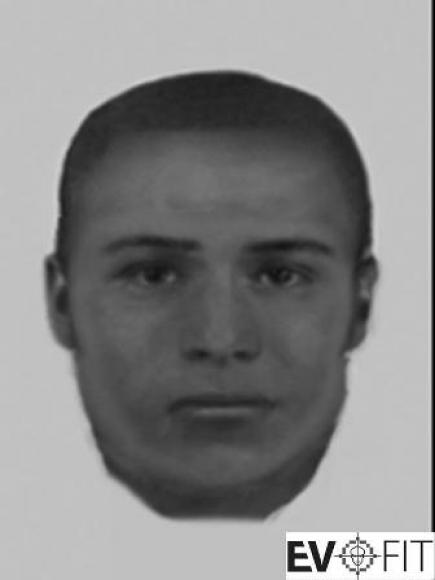 DO YOU RECOGNISE THIS MAN? Police are appealing for information
She was wearing a pink top with a dark jacket over the top. 
Officers also believe the attacker was with a white man, around 6ft1in tall and wearing a dark jacket. 
Robert's attacker is thought to be a mixed race male, aged in his late 20s and around 6ft 1 tall.
He has a muscular build and short, dark hair which was shaved at the sides. 
Anyone with information can contact the incident room direct on 0161 85 69283 or email the incident room on [email protected] with any relevant footage.