As ever HOME have plenty of highlights scattered across their February-September schedule from the world of film, theatre and visual arts.
FILM (by Chelsea Bailey, Jordan Baker and Chloe Wilson)
One of the main aspects that HOME focuses on is the May 1968 French student uprising which documents the volatile period of civil unrest in France.
HOME's film artistic director Jason Wood said: "50 years on from May 1968, we look at the cultural, social and political repercussions of the major moment in modern European history… with the nfluence of key writers – think Raymond Chandler, Dashiell Hammett and Jim Thompson."
Film seasons and events to highlight at Home is the Chinese New Year, HOME will bring one of the best recent Chinese language films to Manchester, to celebrate the year of the dog with a bang!
Screening now is Moving Image by Chinese Contemporary Female Artists.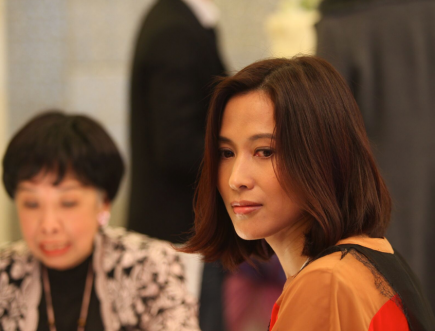 One Film Wonders, which will be presented throughout March, is a curious unexplored sub-genre with a sole directional credit.
Night of the Hunter written by Charles Laughton is a title that is unsettling work due to commercial failure.
Others of course are being shown throughout the season such as the St Patricks festival and Pilot Light TV Festival: season 3, which celebrate the small screen, missed films and controversial films of a lifetime.
Home Artist Film, which forms a part of now, is also being screened. A collaborative programme aimed at reinvigorating discussion around topics, including Contemporary female artists and Rey out in 2017.
HOME is bringing back ¡Viva! 2018 – which will be bringing the most vibrant, thought-provoking and entertaining contemporary films from Spain and Latin America.
Top-notch guests will be showing off their works too. It is the opportunity to be inspired by, engage with and challenge revolutionary ideas.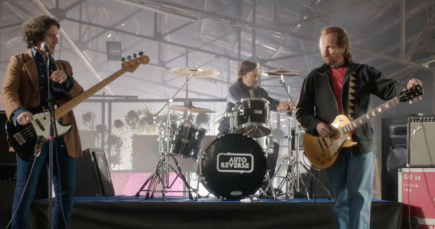 Coming soon to Home is a John Walter film; A Virus Walks Into A Bar in November 2018. His film will be a solo exhibition and using a wacky humour design, Walter discusses the situation with HIV and specific research.
Complex protein complex: a virus walks into a bar filming day two… #capsid by artist John Walter / photo by Ollie Harrop #HIV pic.twitter.com/JyVCR4HF8D

— Towerslab (@towerslab) August 8, 2017
VISUAL ART (by Nina Bennett, Emily Brignall-Morley and Matthew Higson)
The exhibit publishes many different visual art pieces like sculptures, home films, festivals and art pieces.
They're produced by various artists, including Louis Henderson, who investigates the networked links between colonialism, technology, capitalism and history, and Niles Atallah, who focuses on audio visual works.
HOME Artist publishing was developed to display more unorthodox pieces to bring the world of visual art to Manchester as a way of displaying different cultural backgrounds, historical events and world issues.
January 2018
Atallah's film production REY, set in 1860s Chile, sees a French lawyer dream of becoming the King of Patagonia.
Atallah experiments with a variety of different techniques, like burying different cameras to recreate a realistic burial scene and use of puppets, masks and slow motion animation to add complexity and levels to the film.
Fri 4 May – Sun 1 Jul
Susan Gunn's ground paintings reveal a sculptural physicality that embodies a tacit strength and fragility in her exhibition Ground Evolution.  
Interested in the history and origins of natural materials and colours, she focuses on the absence of imagery to allow pure meditation of the surface and materials.
Gunn's work conveys the acceptance and appreciation of the broken and damaged, which provokes a sense of 'pathos' and a realisation of impermanence, change and flux.
Her pieces in the HOME exhibition focus on the history of materials and the literal connection to earth as well as the evolution of materials and the ability to recycle and transform. These will be a celebration of reinvention and evolution.
Fri 9 Mar – Sun 29 Apr
Artist Mario Popham is making a return to HOME in 2018, this time in collaboration with Tom Baskeyfield.
Popham's interests lie in man's paradoxical relationship with nature, more specifically within a post-industrial British landscape.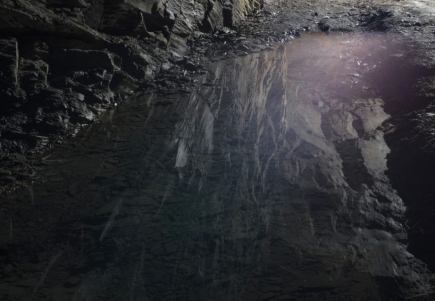 Baskeyfield is a multidisciplinary visual artist interested in both places and people.
The duo has combined their interests to be expressed through monochrome photography and drawings.
The exhibition Flesh and Stone is said to explore how we have shaped and been shaped by stone. 
THEATRE (by Alisha Tyrer, Hira Khawaja, Hannah Jackson and Hope Lynes)
Walter Meierjohann, art director of Home, says productions next year will brighten the Spring/ Summer schedule with a full and colourful cross-art programme.
HOME will host productions by award winning directors, including Bjan Sheibani and Annie Baker.
"We continue to collaborate with the most innovative companies and individual creators," said Meierjohann.
"We are proud to present the world premiere of a HOME and The Tiger Lillies co-production, Corrido de la Sangre, exploring Mexico and the 'Day of the Dead'."
Hofesh Shcechter Company will be returning with 'Grand Finale': an exciting blend of dance, gig and theatre.
Oliver award winning director, Bjan Sheibani, will be presenting a brand new production: 'Circle Mirror Transformation': a hilarious, heart-breaking set of exercises for adults interested in theatre.
'iViva!' will also be returning and celebrates the visual arts from across the Spanish speaking world; inspired by Latin America's history of political instability.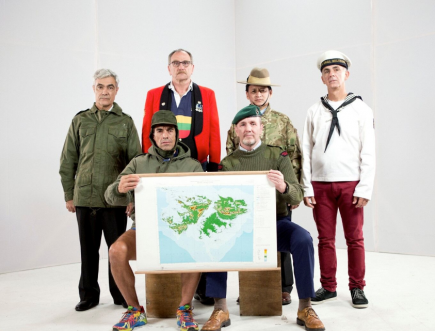 'iViva!' returns to HOME
HOME opened in 2015 and is Manchester's centre for international contemporary art, theatre, film, books and workshops.
Tailoring for everyone – those who seek drama to lovers of digital, HOME has an art gallery, café, bookshop, cinema and theatre: everyone is welcome!
Displaying productions from not only the city of Manchester but from across the world.
HOME is fortunate to have worked with a variety of the most celebrated artists internationally, its patrons being celebrated people.
HOME allows for the development of talent and offers opportunities to theatre makers at all stages, "presenting thought-provoking and experimental work" said Meierjohann.
HOME productions:
Coming next September to Home is o t h e l l o m a c b e t h: a bold combination of two of Shakespeare's most blood-thirsty tales of envy, ambition and vengeance.
This energetic and dark production merges two timeless plays, performed by a stimulating company of actors scrutinising sequences of brutality; exploiting one's power and the fate of the 'tragic hero.'
The Jude Christian/Sean Holmes production is live September 14-29.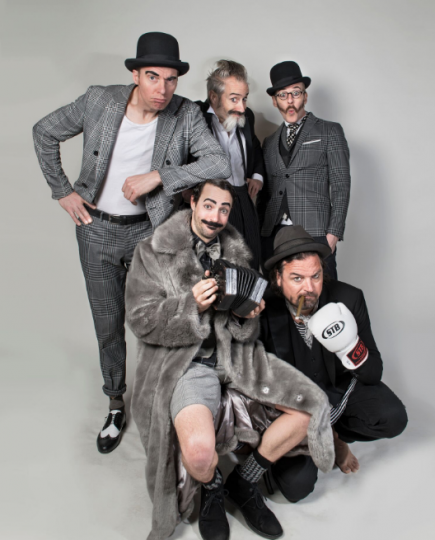 SLAPSTICK: Catch the action December 13-22 next year
Slӓpstick is an ode to timeless comedy acts, such as Chaplin and Laurel & Hardy, the production consists of a modern twist, uniquely mixing music with physical comedy.
The award winning musicians include five world class performers, helping to create the perfect blend of musicianship, comedy and nostalgia.
For young children, White runs from December 13-23.
Aimed at kids aged two-four, it is a unique, playful and interactive show, written by Catherine Wheels.
Also heading to Home's stage next year:
Circle Mirror Transformation – March 9-24
National Theatre Connections 2018 – March 26-29
iViva! – April 20 – May 5
DollyWould – May 3-5
To explore the wide range of productions and view their calendar, visit their website: https://homemcr.org/