A Leigh pensioner, 72, has been swindled out of more than £100,000 after a conman stole all of his life savings and terrorised him for over a year.
Posing as a maintenance worker, the crook, known only as 'Howard', deceived the unnamed victim into handing over £107,000 for a jet wash of his driveway.
Police are appealing for help from the public after the victim's family noticed the pensioner had spiralled into debt after taking out a loan to meet the rising payments.
Detective Constable Richard Willoughby said: "This is an absolutely tragic case in which the victim has been repeatedly targeted over a prolonged period of time and has ultimately lost everything.
"He has been caught in a vicious circle, not wanting to stop payment over concerns he would not see any of his money again and only paying in the vain hope the situation would change and he would be reimbursed.
"The actions of the offender are wicked and shameful. To knowingly take so much money from a vulnerable pensioner is despicable and I don't know how the person responsible can live with themselves."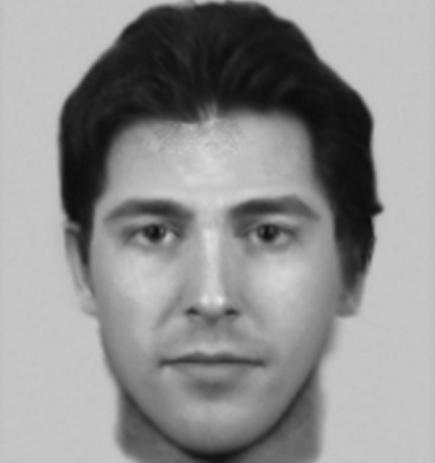 CONMAN SEARCH: Police have released a likeness of the conman known as 'Howard'
In May 2012, a man, who gave his name as 'Howard' and claimed to work for 'Marshalls', approached the unnamed pensioner at his home and the pair agreed a price for maintenance work on his driveway.
A few days later, some men carried out some work, which effectively amounted to his drive being jet washed.
The offender then re-visited the address and the agreed amount was paid in cash.
A short time later, 'Howard' contacted the victim and told him he had overpaid for the work and was due a refund. He told him that he needed to pay him some more cash and that in return he would supply a cheque for the full amount owed.
Over a period of 15 months, the offender used the same approach to systematically steal £107,000 from the victim, who continued to hand over cash believing he would be fully reimbursed and fearful that he would not be if he did not do as asked.
The scam has cost the victim all his savings and he has even taken out a loan in order to make the last payments.
As the amounts got larger 'Howard' started to send a courier to collect money from the victim.
Police were called in August 2013, after the victim's family noticed he had lost all his savings.
Since that time police have conducted numerous enquiries, including conducting covert policing, CCTV, phone and financial enquiries.
The offender is described as white, between 5ft 10in and 6ft tall, in his 30's and clean shaven with brown hair that is brushed to give it height on his head. He always dressed quite smartly and spoke with a southern or south western accent.
"We have conducted all manner of enquiries and unfortunately the identity of 'Howard' remains unknown," said Detective Constable Willoughby.
"I now want to appeal to the public to look closely at the digital image compiled and if anyone thinks they recognise someone from this, please get in touch.
"I would also urge anyone with information about the wider scam or the courier employed to collect cash to call me and I am keen to hear from anyone who may have fallen foul of something similar.
"This awful case reiterates the importance of not agreeing work with cold callers without seeing valid identification and without receiving a full and proper quote and receipt for work.
"If you are concerned by any caller at your home do not answer to door and if you feel intimidated or frightened then please call the police."
Anyone with information is asked to call police on 0161 856 7225 or Crimestoppers anonymously on 0800 555 111.
Image courtesy of Ray Forster with thanks