Thousands of people across Manchester avoided going out to nightclubs or bars last night to protest the growing reports of drink spiking and injections.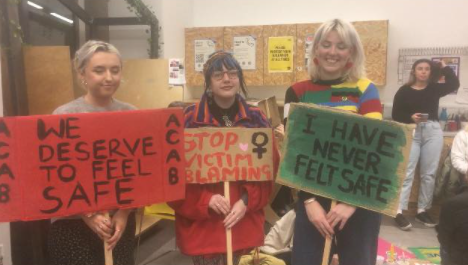 The Girls Night In campaign led a march across Manchester as part of a national boycott against a terrifying rise in drink spiking incidents and the alarming new phenomenon of drugs being injected into partygoers.
The march began in St Peter's Square and ended by Home cinema where hundreds gathered to hear rallying speeches and harrowing testimonies.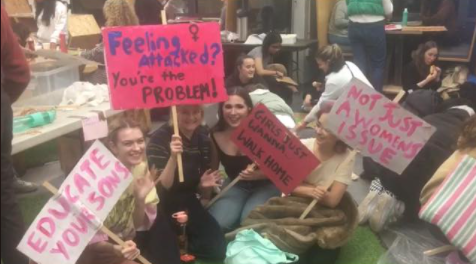 Second year student at the University of Manchester, Grace Thornton, 19, said: "It's Manchester's responsibility to be looking after their people."
Campaigners addressed an open letter to Andy Burnham and Greater Manchester Combined Authority (GMCA) demanding greater action be taken to prevent spiking.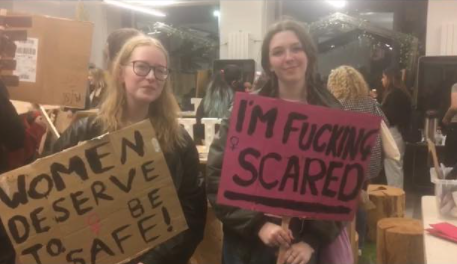 Demands include open communication from clubs, trained staff, a clear written policy on how organizations will respond to reports of spiking or harassment and appropriate medical care for spiking victims.
The letter also included a call to GMCA to regularly monitor venues to check they are adhering to these measures and if spiking incidents persist in high numbers at a venue their license should be reviewed.
Prevalent in the protester's pleas is a top-down implementation to focus on changing people's attitudes and behaviors before they get to the point of committing a crime by tackling rape culture through education and harsher punishment.
One of the leading figures from the University of Manchester's Student Union, Camila Florencia Rusailh, 21, said: "This is the beginning of a conversation we should've had a long time ago."
Demonstrators heard from speakers such as Resist Rape Culture founder Serena Jemmett and Councilor for Fallowfield Jade Doswell along with testimonies from countless survivors of spiking attacks.
Greater Manchester Mayor Andy Burnham and Nighttime Economy Advisor Sacha Lord were also seen among the crowds.
Protesters called for further action in ensuring women's safety on Manchester's streets including more street lighting and review of the public transport operating at night to ensure that there are enough safe options for travel around Greater Manchester.
Protesters demand answers, Grace Thorton said: "I ask the Nighttime Industry what their plans are to protect the people that make their business."