A Manchester-based theatre-maker and HIV activist this month announced a digital arts project to tackle the stigma surrounding HIV and AIDS.
Nathaniel Hall developed the programme, In Equal Parts, in partnership with George House Trust and Contact.
The programme aims to educate people about modern HIV healthcare and prevention, destigmatise attitudes, and explain the global aim of ending new transmissions by 2030.
Mr Hall told MM: "The whole point of In Equal Parts is to empower other people with HIV, wherever they are on their journey."
He contracted HIV when he was 16 after losing his virginity, but did not tell anyone for 15 years.
In 2017, he went public and the following year produced a stand-up show, First Time, based on his experiences, from which In Equal Parts was born.
He said: "That process of writing the show was painful, there were tears and it uprooted my life in loads of different ways, but it had to happen."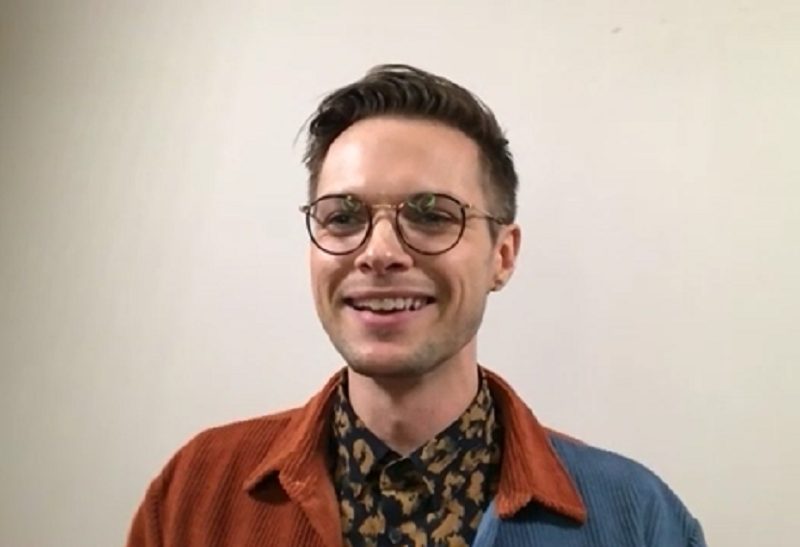 In Equal Parts, produced by Dibby Theatre, platforms people with HIV and educates people about the virus through interactive digital events.
To date, In Equal Parts has engaged more than 5,000 people in creative workshops, talks, exhibitions, rapid HIV testing and fundraising parties and has engaged over 18,000 people online.
The programme promotes the 'Undetectable=Untransmittable' message which means that people with HIV who have taken effective treatment cannot pass the virus on through sex.
This is because the treatment lowers the viral load of HIV in the blood to an undetectable level.
In Equal Parts also promotes using PrEP (pre-exposure prophylaxis), a medicine taken pre-emptively to prevent getting HIV from sex or injection drug use.
Hall said that the Don't Die of Ignorance campaign in the 1980s left a huge legacy of fear around HIV.
However, changes in healthcare over the last four decades mean that people with HIV can live long, healthy lives.
Before he went public, Hall was using drugs and alcohol as a coping mechanism.
He said: "When I was living in secret, I was ashamed of having HIV, I felt like I'd f***ed up, I felt like I was broken as a human in some way.
"I bought in to the narrative of stigma."
One strand of the programme, HIV and Me tells the story of three very different people in Manchester living with HIV.
Darren Knight, George House Trust CEO, said: "We are absolutely delighted to be working in partnership with Nathaniel Hall and Dibby Theatre.
"This exciting project addresses the HIV stigma which impacts on the lives of many people living with HIV and will challenge the myths and misinformation about HIV which is still all too prevalent."
"By encouraging HIV testing, In Equal Parts is also making a significant contribution to the message that we all have a part to play in ensuring an end to new HIV transmissions".
World AIDS day has been recognised on December 1 since 1988 and raises awareness of the AIDS pandemic and mourn those who have died from the virus.
Figures estimate there were roughly 38 million people living with HIV in 2019 and approximately 67% of those were accessing treatment.
Mr Hall is keen to stress that we must recognise there is still work to be done as this epidemic is not over yet.
George House Trust is hosting an online vigil at 7pm on 1st December, which can be accessed here.
This will be followed at 8pm by In Equal Parts: World AIDS Day 2020, an online event where Hall and artist Jordan Roberts will discuss HIV stigma.
A new film by Roberts, To Whom It May Concern…, exploring the history of HIV will also be premiered.
Tickets for this event can be booked for free here.