A Salford man living in Poland has been helping refugees from Ukraine escape war by transporting women and children from the Polish border and donating essential aid.
After hearing the news that Ukraine had been invaded, Mick Griffin and his wife who have been living in Poland for 14 years with two children, started discussing how they could help.
Since then, Mick has made several trips to the border centres picking up families and driving for 14-15 hours a day – so far, he has helped 12 refugees to safety.
Alongside driving, Mick has started a back to school campaign providing Ukrainian children with school bags filled with equipment and refurbishing old or unused laptops and game consoles to give to families.
Mick said: "Seeing helpless families fleeing their country and hearing that men aged 18-60 had to stay and fight. That's when the automatic switch from self protection changed, I knew I had to start helping others.
"It became our duty to pick up the batons of responsibility whilst Ukraine shields."
Mick first went to the border centre on March 2. He jumped straight into his car at 4am and drove to the Hrubieszow border centre.
He was able to help two families by transporting them to safety and has used Facebook groups to strategise which border centres needed the help.
Mick explained: "When I announced that I was going to the border centre on social media, people all over the globe contacted me, wanting to help by donating supplies such as food, clothes, toiletries and offering to send money. My car was bursting with essential aid.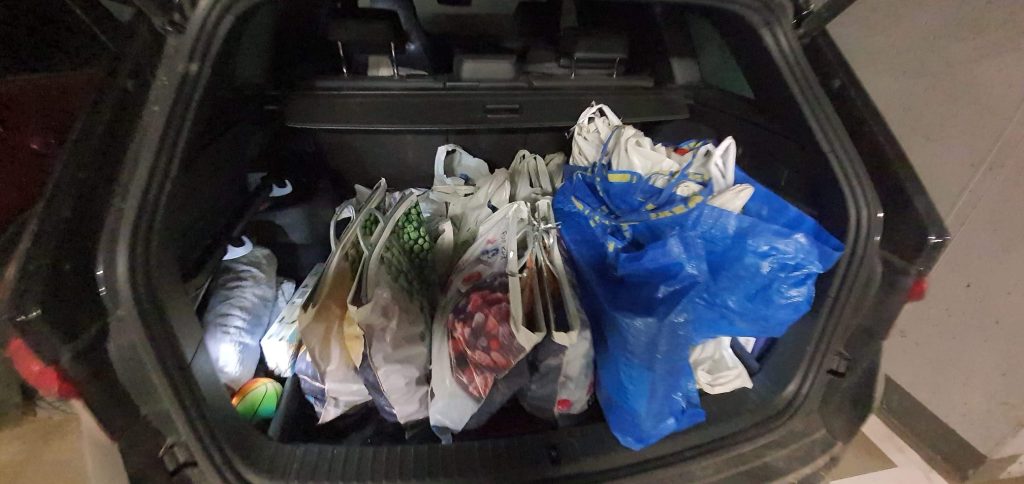 "When I arrived at the centre it was chaotic and volunteers were trying their best to organise what they could. I saw a lot of broken people, who were upset and I could feel the sadness. The border wasn't a war zone, I didn't see any injuries or blood but there was a lot of sickness such as colds and coughs, due to it being incredibly cold outside.
"After 30 minutes of talking with volunteers and off loading donations. I took two families of two, they got into the car and just wanted to be quiet, they didn't even take off their coats.
It was hard as a driver to not ask if they were ok and if I could help them with anything, I needed to let these people take time to rest. After the family got out and arrived at their destination. I felt a surreal feeling of stranger-to-stranger connection."
Two days later, Mick borrowed a friend's minivan to allow him to take more people.
He drove to a different border centre that needed the help, which was Dołhobyczów, the volunteers were so thankful and expressed how much they needed the minivan.
Mick said:"I was able to help two families of refugees that day. One family was going to Northern Italy and I was able to take them to Warsaw City in Poland in order for the family to take the next leg of the journey. "The second family I took to Bydgoszcz City in Poland.
Ukraine people are extremely humble, strong and resilient. When Ukraines arrived at the border centres in my hometown, they were asking straight away where they could find jobs, how to find homes and get their children back into school. For them it was about trying to get back to some normality and getting themselves back on their feet."
The United Nations says that as of 27 March, 3.6 million people have left Ukraine: the last count had 2,293,833 refugees in Poland.
Once the Polish government changed the regulations about not having to have an ID to cross, the process became a lot faster and people could cross within a matter of minutes – not days.
Mick said: "Centres now have online portals, people wanting to donate or help can look at what they need and locate which centre needs it.
"More help and structure is now in place at the border centres due to funding from large companies, individuals and other countries which have reached the centres and are having a major impact for the better.
"Enabling volunteers to carry on the brilliant work they are doing but can now be more involved in the towns or cities, as the demand for drivers is not so dominant at the border centres.
The next step is to make sure the refugees can be helped starting their new lives in my hometown, Gdynia. It's long term housing, education and childcare that needs the support now."
Mick has set up a donation page where friends, family and anyone who wanted to help could donate money.
With the donations Mick received he was able to put towards petrol costs and start the school bag campaign.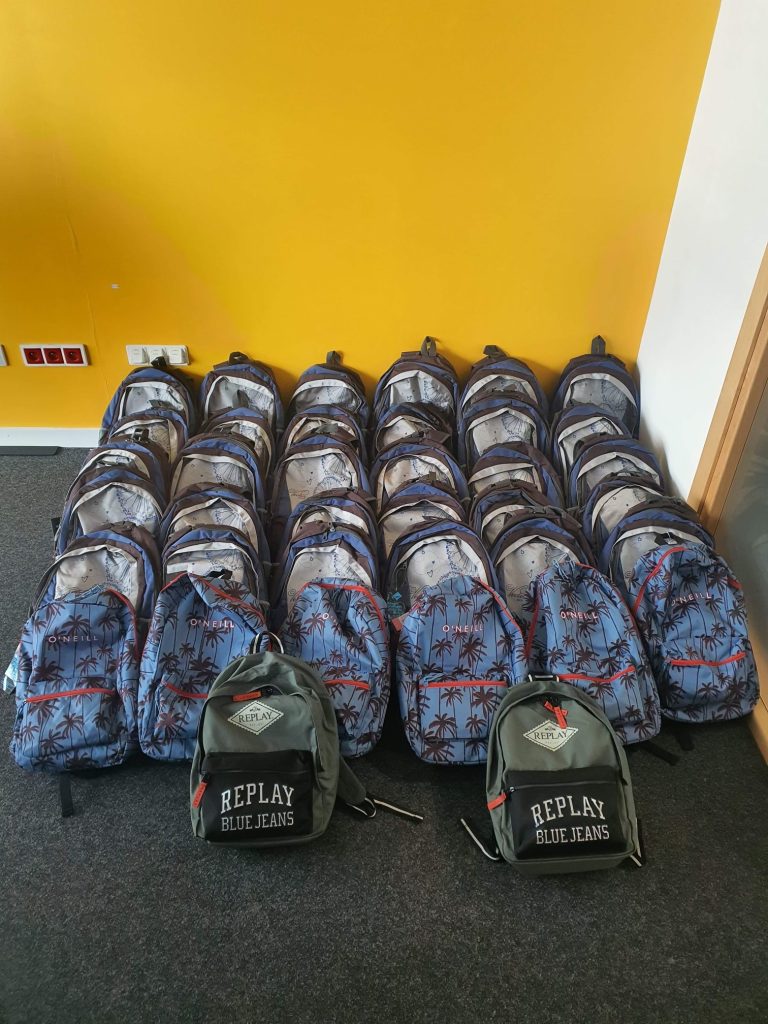 A total of 38 school bags have been distributed to schools, containing essential school items in Gdynia, Poland and a further 73 school bags have been prepared which will be delivered tomorrow, along with 15 laptops and three consoles, which have been donated for refugees.
Mick said: "World war three has already started and Ukraine is being a shield right now and when you meet Ukrainian mothers and children they are still being affected. It's going to be a marathon not a sprint.
Don't change the channel too much, stay involved. Don't forget what's happening in Ukraine."