A Salford gang who staged a daring escape from a prison van while two prisoners were being transported to court have been jailed for a combined total of 100 years.
Ryan MacDonald, 21, and Stevie McMullen, 32, both of no fixed address, admitted conspiring to escape from lawful custody.
They were being sentenced today along with 11 other members of a Salford gang at Minshull Crown Court.
The sentencing relates to an incident that occurred on the morning of April 30, 2013.
On that morning, MacDonald and McMullen were being transported in a prison van to Manchester Crown Court from HMP Altcourse prison in Merseyside.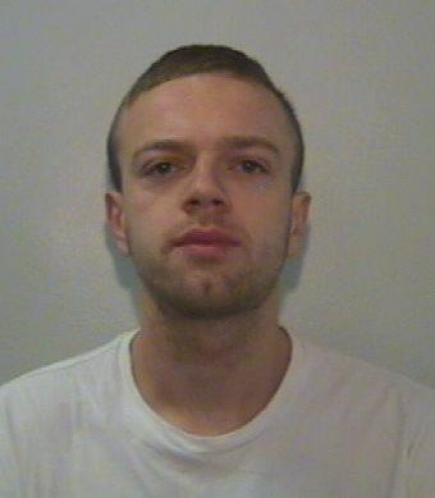 CRIME DOESN'T PAY: Nathan Chapman was jailed for 10 years
 
The pair were due to appear in court for unconnected offences of conspiracy to commit robbery.
Around 9am, a car approached the van as it travelled along Regent Road, Salford
The car contained Nathan Chapman, Anthony Smith, Matthew McGivern and a fourth as yet unidentified person.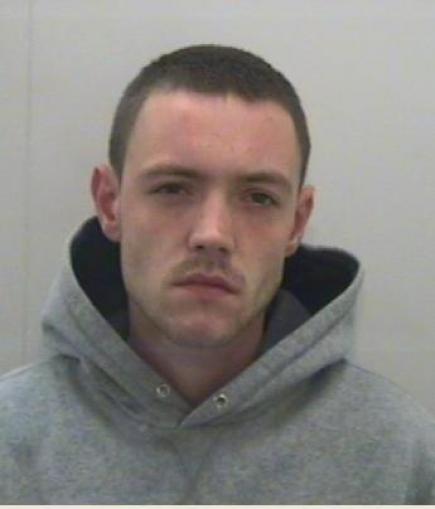 SMITH: The 21-year-old was sentenced for 10 years in prison
 
Armed with an axe, a sledge hammer and double barrelled shotgun, the van was attacked by three of the men.
One offender smashed the driver's window with the axe and one of the thugs threatened with the shotgun and hit about the head.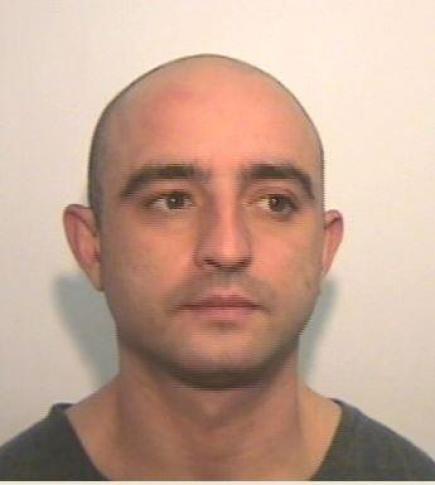 GUILTY: McGivern was sentenced to 13 years behind bars
The gang escaped with McMullen and MacDonald, driving a short distance along Regent Road before abandoning the car.
MacDonald escaped on the back of a motorbike driven by another man. They left the bike outside Status Car Hire on Furlow Street, Salford. They were later captured on CCTV.
The rest ran off through the Ordsall estate, discarding various items as they fled, including an axe that was thrown into the garden of a house on West Crown Avenue.
An immediate investigation and manhunt was launched.
Following his charge and while on remand Anthony Smith disclosed to inmates and prison guards during a workshop that he had been involved in the freeing of McMullen and MacDonald.
He also said the gang had to flee the Saab after it broke down.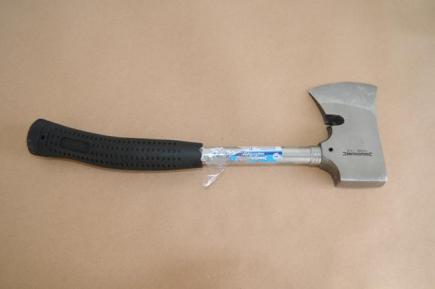 WHERE'S YOUR TOOL: Gang used a number of weapons in the escape
 
At Manchester Crown Court today, MacDonald and McMullen were sentenced to 13 years in prison conspiring to escape from lawful custody.
They were also found guilty of conspiracy to possess an imitation firearm with intent to cause fear of violence.
McMullen was also sentenced to 12 years for conspiracy to rob, conspiracy to commit arson and conspiracy to kidnap.
Detective Chief Inspector Phil Reade, said: "There are no doubts that this was a pre-planned and well executed operation that resulted in Stevie McMullen and Ryan MacDonald being sprung from a prison van.
"Weapons and threats of violence were used during this incident, which generated both press interest and concern within the community in equal measure but what we have proven today is that the determination of everyone involved to free McMullen and MacDonald was matched only by our resolve to recapture them and bring all conspirators to justice.
"For the life of me I cannot believe that they genuinely thought they could pull this off and get away Scott Free but then I don't think they calculated into their plans our response, which was significant and utilised experienced officers from across the force to track them down one by one.
"This has been an extremely complex investigation involving many defendants but our detectives have worked tirelessly to identify and bring to book those responsible and the sentences handed down reflect the severity of what occurred."
Chapman, 25, from Pendleton and Smith, 21, were jailed for 10 years for  conspiracy to escape from lawful custody and conspiracy to possess an imitation firearm with intent to cause fear of violence. 
McGivern, 32, from Agecroft, was sentenced to 13 years for conspiracy to escape lawful custody and a drug charge.
Chapman's grandmother, Mavis Chapman, 64, of West Crown Ave, Ordsall, Salford, was also jailed for 15 months for perverting the course of justice.
She had attempted to hide the axe that was discarded when the gang ran off through the Ordsall estate.
It was found concealed in a neighbour's wheelie bin having been discarded in a neighbour's garden.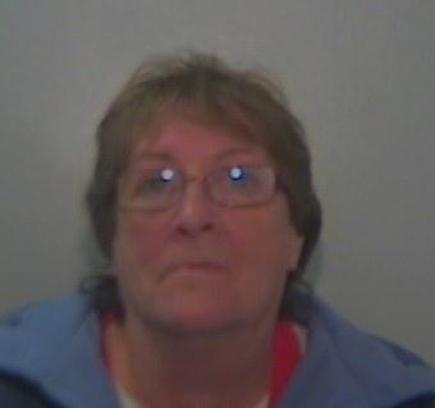 BAD GRAN: Mavis Chapman concealed the axe used in the escape
Paul Taylor, 24, of no fixed address, was jailed for five years and four months for conspiracy to escape lawful custody.
Karla Withers, 29, from Ordsall was jailed for four and a half years for conspiracy and firearms charges.
Marcus Hill and Michael Crossley assisted McMullen while he was on the run by driving him from Bolton to Lancaster.
Hill, 28, from Little Hulton, was jailed for 28 months, Crossley, 26, from Farnworth, for 16 months.
Stephen Wilson and Michael Morrison, both 18 and from Salford, were sentenced to five and a half years and 40 months in a youth offenders institution for conspiracy to escape lawful custody.
Ainsley MacDonald, 21, was jailed for 15 months for encouraging or assisting the commission of an offence.