Manchester's first dog café and dog day care hybrid has opened its doors to the public.
The unique business idea, named the Beach Dog Café, is what happens when an ambitious couple get their hands on a huge warehouse and use their love for dogs to turn it into something special.
The 14,000 square foot space has designated areas being constructed for grooming, a homely room for dogs staying overnight, a small pet care spot and a spacious beach-themed café for humans who just want a bite to eat.
The man behind the plan is Tony Golden, who alongside his wife had previously been running a successful dog day care business from their home.
"As the warehouse is surrounded by business parks, we wanted to give people a place to escape the rainy weather and have their lunch break on the 'beach'," said Golden.
"My wife and I have worked with dogs for years now, it really is the best career ever."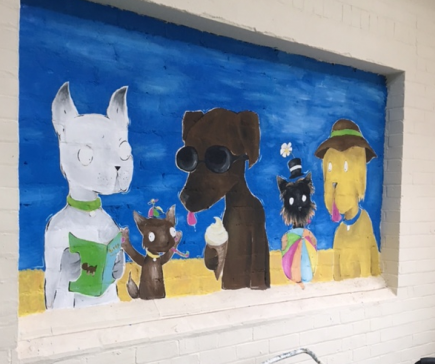 LIFE'S A BEACH: Café owners the Goldens, who moved from South Carolina, hope to bring a little ray of sunshine to Manchester
The Goldens previously lived in Myrtle Beach, South Carolina before moving across the pond to Manchester, and they firmly believe their former home served as the inspiration behind the beach café.
While the café is currently still in the process of becoming fully set up, the doors to the day care are open to anyone who needs their dog cared for while they're at work.
To anyone who doesn't have a dog of their own, the café offers a bit of puppy therapy to get through the day.
If you want to see a warehouse filled with up to 70 dogs at a time, the Beach Dog Café can be found at 6 Coldfield Drive in Wythenshawe.