It has been a long and painful summer for most football fans but now the light outside the tunnel is very close.
This weekend the Premier League will be back and most are looking to place outright bets. We have asked the experts which way to go
This is the period of the year where abstinence from football reaches the maximum level and fans around the country are counting the hours to see the start of the new Premier League season.
Most of those are also active punters and this is the perfect time to place an outright bet that will hopefully give some nice return comes May.
Do you remember Leicester to win the Premier League at 5001/1? Well those type of bets were placed now.
We have therefore asked the betting tips experts where are their money ahead of the new football season.
Three out of 10 said that Chelsea will win the title again: they haven't changed too much – although Diego Costa is expected to depart shortly  – and will have a big advantage as they are already a 'fully-functional' side.
Surprisingly tough seven out of 10 said that we will not see the Blues defending their Premier League title successfully.
The reasons are diverse but most of them agree that the impact of playing in Europe coupled with what has been a rather disappointing transfer market will not allow Antonio Conte's men to keep their top spot.
Who then? Four out of 10 said that it will be Manchester United who will put their hands on the Premier League titles after years of agony following the departure of Sir Alex Ferguson.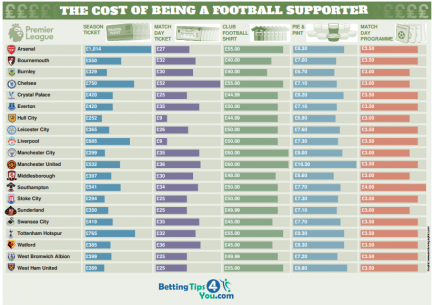 Jose Mourinho rarely fail in the second year in charge and he has been able to secure some top players like Lukaku that could well give him the edge.
The United squad was already really strong in the last campaign and with the recent additions they will be very hard to beat.
The remaining betting tips experts pointed at Manchester City while only one said that Arsenal could be the surprise of the season with one condition: that they can keep Sanchez.
Nobody is therefore predicting another 'Leicester' to ruin the party for the big 'guns'.
John Pentin from bettingtips4You.com said: 'Despite what happened two years ago, I would rather stick my money on the aliens coming to earth that backing Huddersfield Town to be crowned Premier League 2017/18 champions!'