New research has revealed swimmers make the best lovers – and guess what Manchester's favourite sport is?
That's right, swimming. So of course, we can deduce that Mancunians are incredible in bed. Now this is a survey we like the sound of.
The British Heart Foundation's aims were to look into what an individual's favourite sport says about their personality.
The psychological study, conducted by Mindlab, surveyed 2,000 adults across the UK, putting swimmers not only as the best in bed, but also the happiest and most charitable.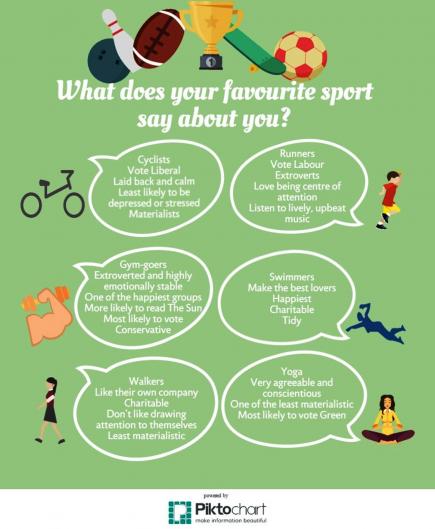 Dr David Lewis, Neuropsychologist and founder of Mindlab, said: "It has long been known that exercise is not only good for your body, but also your mind.
"Past research has shown that exercising can act as a mood-enhancer, can be used to treat and possibly even prevent anxiety and generally has a positive effect on mental health.
"The results from this study show that no matter what kind of person you are, there is the right kind of exercise for everyone."
Cyclists are more likely to be emotionally stable, runners the most extrovert, and walkers the least materialistic according to the research.
The results also highlighted the sport of choice for different cities across the UK, revealing that cycling tops the list in Birmingham and London.
As well as Manchester, swimming comes top for Cardiffians and Dubliners, trekking marches at the front in Bristol, Glasgow, Norwich and Nottingham, and running wins the race in Leeds and Newcastle.
Olympic Heptathlete Louise Hazel is taking on the London to Eastbourne cycling challenge for the BHF in September.
She said: "Whatever your sports personality or level of fitness I would encourage everyone to sign up to a BHF event.
"Heart disease devastates too many lives, killing around 80,000 people every year. I lost my father to heart disease – he was just 50. This is why I'm taking on a cycling challenge for BHF."
To see a copy of the BHF's latest events calendar and to sign up for a challenge, click here
Image courtesy of Spenser Goodman, via YouTube, and John Oxton, with thanks