Pupils at a Greater Manchester school were treated to a masterclass of American Football – by NFL outfit Minnesota Vikings.
Coaches from the Vikings visited St Anne's Academy in Middleton to give the children a taste of Flag Football.
Like touch rugby, Flag Football emulates the rules of the full-contact game but without the big hits – making it more accessible for many.
And the sport is poised to hit the big-time after being picked to feature in the 2028 Los Angeles Olympics.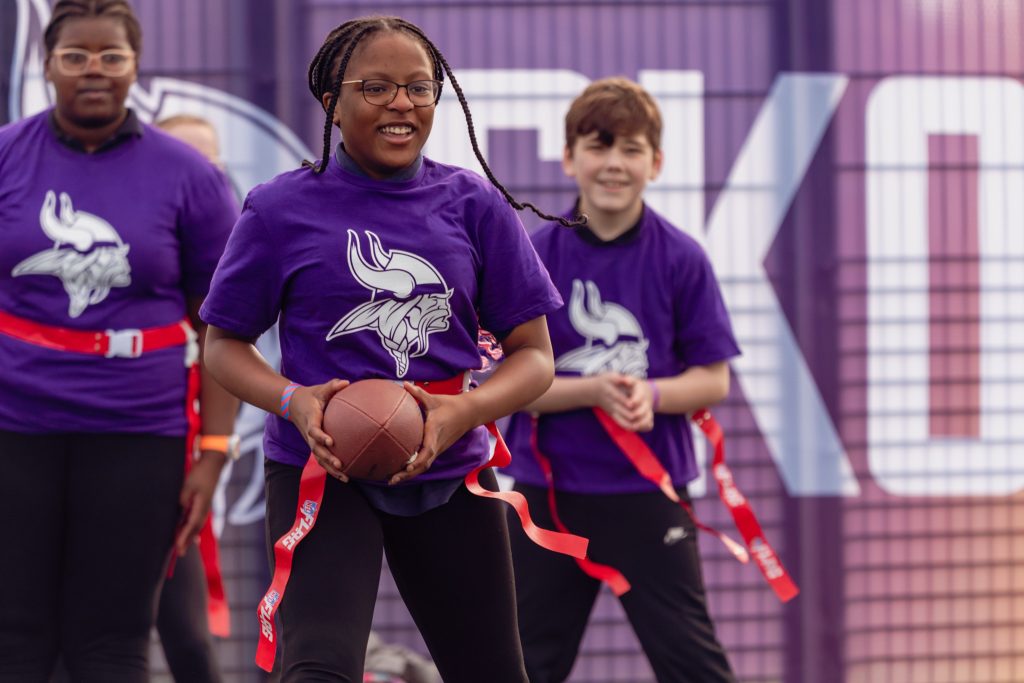 The Vikings' visit has been five months in the making, with St Anne's Academy teacher Rob Kershaw instrumental in getting Flag Football on the map in this region.
He set up the team five months ago and since then, the Flag Football side has gone from strength to strength.
They won regional finals and then represented the Minnesota Vikings in the UK Championship Finals at the Tottenham Hotspur Stadium this year, finishing 3rd.
Mr Kershaw said: "I started with a team of eight to having 30 coming to the after school club it is going to be massive.
"My students are growing in confidence with team spirit and looking after each other.
"The team did not start of being friends but now they are looking out for each other around school." 
Vikings great Jake Reed, who played for Minnesota for 10 years, was the guest coach at the clinic.
Yes! Many students mentioned they would be in the 2028 Olympics. And after observing these students, I truly believe some will be! @Vikings #SKOL https://t.co/sewi2K3LhA

— Jake Reed (@JakeReed86) November 11, 2023
And he had got so much satisfaction from working with the youngsters he admits it has made him consider a return to coaching in the US.
He said: "To sit down and talk to the kids who may not be doing well in home life and they come here and lift their morale, that is what I miss about the coaching.
"It makes me want to go back home and get back into coaching, just seeing the kids having fun without a care in the world."